Companies such as American Express, Google, and JP Morgan now employ hundreds of Stern alumni, and there's a growing Stern presence at several other large organizations across consulting, healthcare, and tech, to name a few industries. To help build community among alumni at companies with a large Stern presence, the School launched the Corporate Ambassadors program. Stern alumni ambassadors will help connect alumni within their organizations and strengthen a connection to the School in order to support student recruitment, facilitate engagement with student club events, and increase alumni participation in fundraising campaigns.
This initiative is the result of a collaborative effort among several teams at Stern–the Development and Alumni Relations team, the Corporate Relations team, Undergraduate College, and the Alumni Council.
"We're delighted to have a formal process for building stronger partnerships with companies where a great number of Stern alumni work," said Raghu Sundaram, Dean, NYU Stern. "Our goal is to find ways to help alumni within large organizations learn from and support each other, while at the same time provide a way for them to easily engage with the School."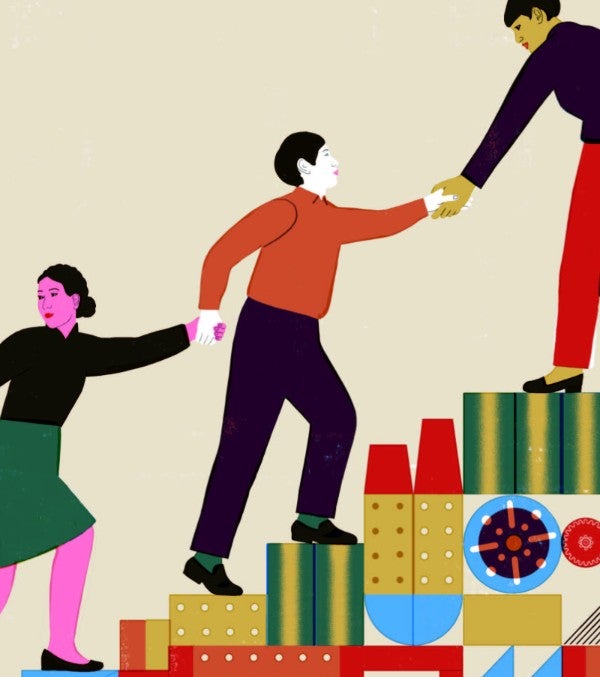 Chavon Sutton (MBA '12), a vice chair on the Stern Alumni Council, had the original vision for the program and–in partnership with the Council's Industry Affinity team–played a key role in working with the School to bring it to life.
"The Corporate Ambassadors program is an example of diverse leadership, alumni connectivity and collaborative teamwork all coming together to make this happen," said Chavon Sutton (MBA '12), senior investment director at Cambridge Associates. "I know alumni have been looking for ways to stay connected to each other and Stern–especially within their own companies–and this program will help to make it much easier to do both."
The Corporate Ambassadors program rolled out in the spring of 2021. Approximately three to five Stern alumni per company will partner with the School, and alumni can volunteer to get involved. The roster of participating companies so far includes American Express, Audible, Amazon, BlackRock, Google, JPMorgan, McKinsey, Microsoft, Pfizer, and PwC.
To learn more, visit the
Corporate Ambassadors webpage
.
Illustration by Sonia Pulido