NYU Stern Launches New BS in Business, Technology and Entrepreneurship for Undergraduate Business Students
—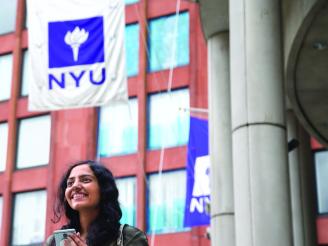 In late summer, NYU Stern announced the launch of a new focused undergraduate business degree program in technology and entrepreneurship designed to instill college graduates with an entrepreneurial mindset and business and technology tools to play transformative roles in today's dynamic and tech-driven business world. The four-year, STEM-certified BS in Business, Technology and Entrepreneurship (BTE) Program is the first US undergraduate business program of its kind to seamlessly integrate business, technology, and entrepreneurship. It will reside in Stern's Undergraduate College and will enroll its inaugural class of 30 to 50 undergraduate business students in August 2021. Stern's Undergraduate College is ranked in the top five by both US News & World Report and Poets&Quants.

"These past few months alone have proven unequivocally that there is an urgent need for agile, entrepreneurial problem-solvers who understand technology deeply and who can adapt and innovate swiftly in the midst of uncertainty and rapidly changing conditions," said Raghu Sundaram, Dean, NYU Stern. "This unique program will deliver an integrated and cutting-edge approach to teaching to cultivate these essential qualities in the next generation of college graduates."

BTE students will go through the program as a cohort, taking immersive courses in technology and entrepreneurship to gain both technical knowledge in analytics and coding along with an aptitude for managing uncertainty and ambiguity. Some required courses as well as electives tap talent from across NYU, including faculty from NYU's Courant Institute of Mathematical Sciences and Tandon School of Engineering.