NYU Stern Alumni Have Greater Access to Lifelong Learning Resources
—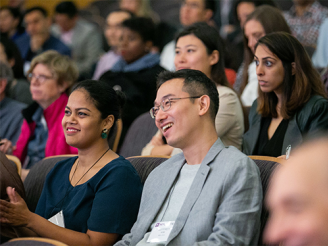 Stern now offers tuition-free executive education short courses and a discount for online certificates
In the business world, change is the new normal. As new business models continue to be invented and others disrupted, individuals need to retool their skills to stay current. To further support the professional development of NYU Stern alumni throughout their careers, Stern expanded access to lifelong learning resources that include two tuition-free executive education short courses each year and a 50 percent reduction in tuition for online certificate courses. In addition, Stern now has a
video library
of curated content from faculty talks, conferences, and notable speakers on campus. The School is also piloting an
auditing program
for select courses with a limited number of spots.
"We embrace change at Stern. Our programs are constantly evolving to anticipate and stay relevant to the needs of business," said Dean Raghu Sundaram. "This approach to learning doesn't stop when you graduate, and we want to make sure our alumni have ample support for professional growth at all points of their career."
Stern's
executive education offerings
are robust and deliver short courses on relevant business topics including business analytics and marketing; entrepreneurship and technology; fintech; finance and risk management; global economy and society; leadership and management; and sustainability. The short courses, taught by Stern faculty, are designed to broaden skills and deepen knowledge over an intensive two- to five-day program. Additionally, the
online certificate courses
provide the opportunity to gain knowledge in diverse areas of business from anywhere in the world at any time. So far, students from more than 100 countries around the world have enrolled in an online certificate program.
"Alumni desire career support in a variety of ways, from learning skills needed as businesses evolve to help with transitioning to a new job. We are excited to meet the growing need to retool skills and gain knowledge in new areas as the job market constantly shifts," said Erin Malone, senior director of alumni relations. "The expanded lifelong learning resources also make it easier for the entire global alumni community to gain access to Stern content through the video library and online certificate courses."
In addition, all Stern alumni have access to the
Career Center for Working Professionals
, which offers career coaching, workshops, and job postings at no cost.
"Access to career coaching for life for all alumni is an unprecedented benefit among business schools," explained Eliza Shanley, senior director, Career Center for Working Professionals. "Each year we're seeing more and more alumni take advantage of this offering."  
---
Supporting Professional Growth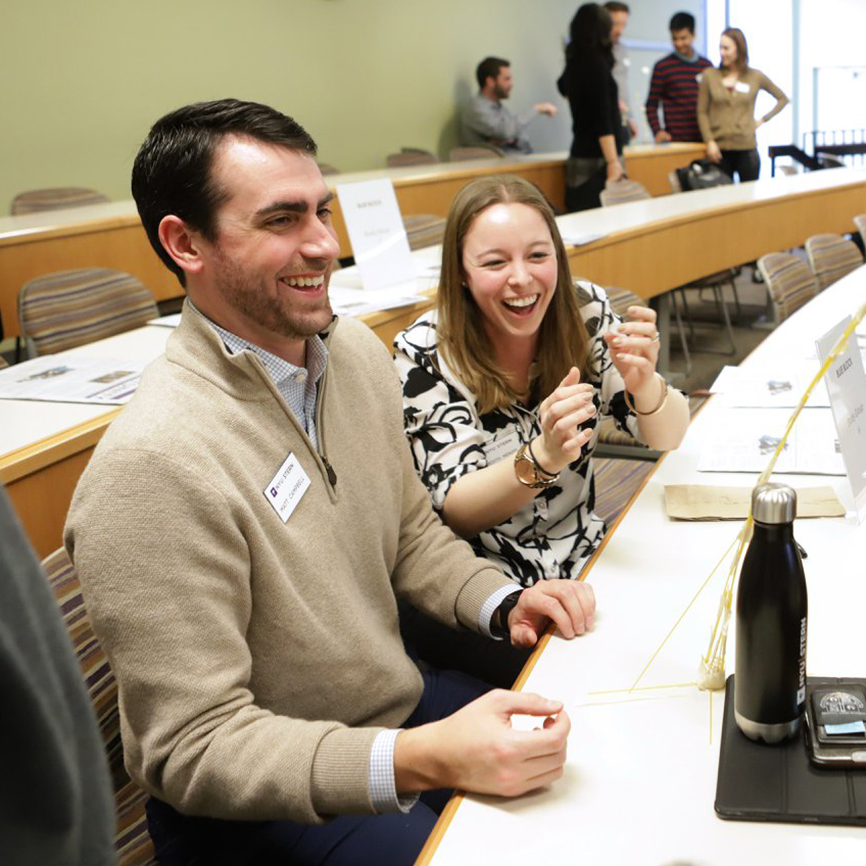 NYU Stern alumni lifelong learning resources
Two tuition-free executive education short courses/year and a 50% discount on additional courses. Over 34 course options to choose from.*
50% discount on all Online Certificate programs: Visualizing Data; Fintech; Corporate Sustainability; Corporate Finance; Advanced Valuation.
Video library with curated content on a range of business topics
*Administrative fees may apply. Subject to availability.
---
Learn more about the expanded
Lifelong Learning benefits >