Transforming Lives through Scholarship: Meet 3 Undergraduate Breakthrough Scholars
—
By Marilyn Harris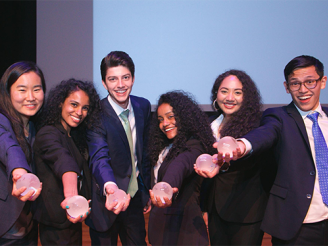 Starting in 2015 with a landmark gift from Leonard N. Stern, NYU Stern took a quantum leap in transforming lives: since then the number of full scholarships the Undergraduate College was able to award hit an all time high of 62. Those students—the first to take part in the NYU Breakthrough Scholars Leadership Program—have now graduated, and they and the Breakthrough Scholars that follow them describe the program as the pathway to their future.
Continued support for full scholarships has been augmented by several donors, including Edward Barr and Marie-Josée and Henry Kravis, among many others. "Support for scholarship is a priority at Stern, and we are grateful that our donors have continued to support full-need scholarships to help increase access to a world-class business education for talented students," said Dean Raghu Sundaram.
"Breakthrough Scholars are able to take advantage of mentorship and support, which helps them discover their interests and realize their full potential," said Stern Undergraduate College Vice Dean Robert Whitelaw. "We are grateful for their contributions to our community and proud of their accomplishments. We look forward to seeing what they do next."
The NYU Breakthrough Scholars Leadership Program is a four-year program that equips a select group of Stern undergraduate students with the skills and relationships needed to excel at school and in their professional careers. Scholars hail from all over the country and have a wide range of interests. Some are the first in their families to attend college.
"It's been exciting and rewarding to have worked with this inaugural class," said Corey Blay, director of the NYU Breakthrough Scholars Leadership Program. "I've watched them become active members of the School community, develop their sense of purpose, engage in academic, service, and professional activities aligned with their purpose, and cultivate diverse networks that advance their capacity to create impact."  
---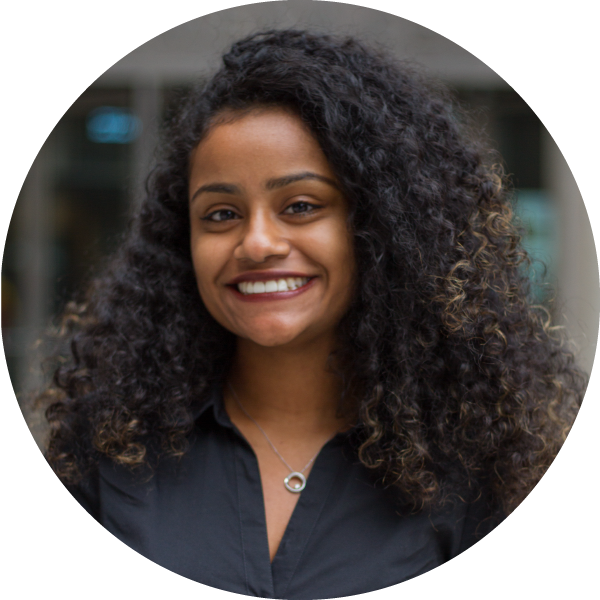 Varinia Munoz (BS/MS '19), a student graduation speaker who earned a BS/MS in accounting and joined PwC this fall, says, "A Sternie means being someone who is an innovator and finds nuanced ways to solve a problem." Munoz discovered her interest in accounting after an internship with a property management company while in high school. The Breakthrough Scholars Program, she said, gave her an opportunity "to attend a school where I was encouraged to be myself and constantly pushed beyond my limit." She was active in the Stern Accounting Society and became a student mentor. She described her work as an Orientation Leader for first-year students as a transformative experience that helped her gain public speaking skills. "I have learned so much and been surrounded by people willing to help at every turn. I had so many possibilities to explore that would not have been possible without my scholarship."
---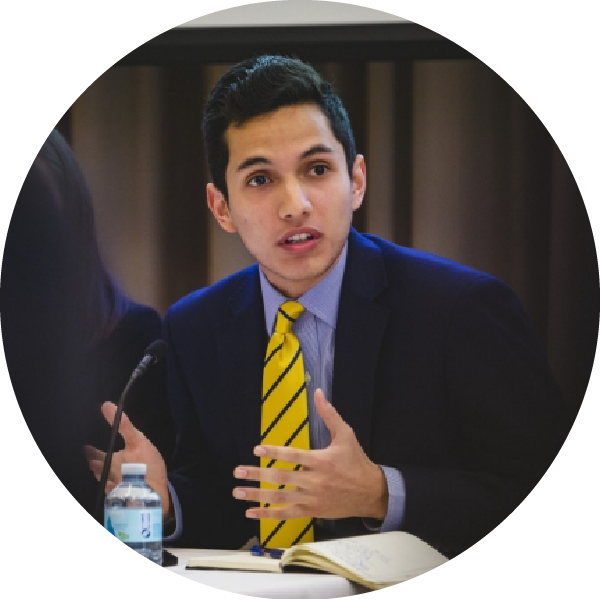 Business and political economy major Aldo Gonzalez (BS '20), a senior at Stern from California, took advantage of the opportunity to spend time studying at NYU London, NYU Madrid, and NYU Shanghai. Calling the experiences "transformative," Gonzalez says they "taught me how to be comfortable with discomfort and thrive in new environments. I learned how business is done in different parts of the world, and I developed multicultural skills. Once I returned to NYC, I felt confident and ready to carve my own path." A member of the Stern Street Team and editor-in-chief of the undergraduate business newspaper, The Gould Standard, Gonzalez is grateful that his scholarship has provided him with the education and development opportunities needed to make an impact in the business world. When he graduates, he plans to pursue a management consulting career at the intersection of policy, tech, and business.
---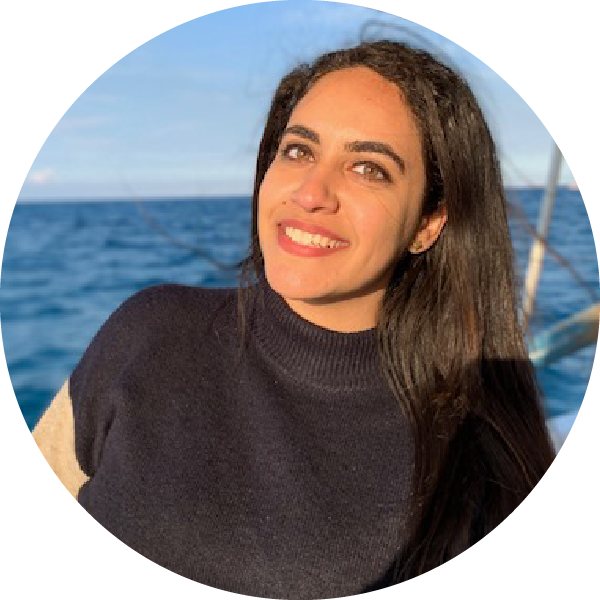 Dena Samad (BS/MS '19), a full scholarship recipient from Brooklyn, completed her BS/MS in accounting at the end of the summer. While at Stern she co-founded the student club Islamic Finance Group, which she said "encouraged me to speak my narrative and allowed me to study an area I was interested in on a larger scale within NYU while stretching the global Stern education we pride ourselves on." In addition, Dena also served on the Stern Undergraduate Judiciary Committee. "Beyond just a full tuition scholarship, I was able to get the resources, guidance, and ability to live the traditional college career I have always dreamed of," she said. Dena is now working at Citigroup as a public finance investment banking analyst in NYC.
---
Read
Agents of Change: Stern Prepares Students to Navigate a Fast-Changing World >
Learn More about
Supporting Students >