Register Now
The NYU Stern SWIB Alumnae Group, Black & Latino Alumni Group, and LGBTQ+ Alumni Group invite you to join us for a candid conversation about intersectionality. Our esteemed panel of speakers will discuss the unique considerations of marginalized groups of women – including Black, Latina and LGBTQ+ – and the historical context behind their experiences in the U.S. They will dive into the complexities of intersectionality and discuss how it affects one's experience in women's organizations, schools, the workplace, and every day life. We hope you'll join us for this important and timely conversation.
Moderator:
Tolu Odunsi, Assistant Dean for Diversity, Equity & Inclusion, University at Buffalo School of Law
Panelists:
Sabrina McCoy Griffin, Senior Consultant Diversity & Inclusion, Jennifer Brown Consulting
Yesi Morillo Gual, Diversity & Inclusion Strategist, Proud To Be Latina
Yemaya, Recent Graduate, Morehouse College and Author,
Resurgens: Becoming the Phoenix
Speaker Bios: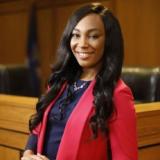 Tolulope "Tolu" Odunsi
earned her J.D. at the American University, Washington College of Law, where she graduated cum laude and served as director for the MABLSA Frederick Douglas Moot Court Competition and as senior staffer for the American University International Law Review. After graduation, Odunsi served as a legal intern for the Hon. E. Jeannette Ogden on the New York State Supreme Court, and as a law clerk at a boutique law firm focused on civil rights violation. Subsequently, she worked as a civil litigation defense attorney, where she represented clients in a variety of complex civil litigation matters including employment law, automobile product liability, premises liability, insurance defense, and class action lawsuits. In 2018, Odunsi was elected as President of the Minority Bar Association of Western New York for the 2018 term. She is the author of, "Breaking the Silence in the Face of Racial Injustice," an article published in Volume 8, Issue 2 of the Defense Research Institute's 2017 Diversity Insider. She is also the author of a chapter entitled "Is Race Really the Issue? Examining the Fallacy of 'Black Foreigner Privilege' " published in, Pan African Spaces: Essays on Black Transnationalism. Odunsi currently serves on the Board of Directors of the Center for Elder Law and Justice. In 2017, Buffalo Business First Magazine named her one of their "30 Under 30" honorees. She was also named a Legal Elite Leader for 2018 by the Buffalo Law Journal. Additionally, Odunsi was featured as a Next Generation Leader by the Buffalo News in 2019.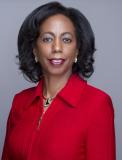 Sabrina McCoy Griffin
is a Senior Consultant with Jennifer Brown Consulting, LLC, a global diversity and inclusion firm, where she develops the business case for diversity, equity and inclusion for clients, creates long-term DEI strategy plans, conducts focus groups to assess corporate culture, guides clients on establishing and/or rebranding employee resource groups to align with business objectives. Prior to joining Jennifer Brown Consulting, LLC, Sabrina served at Chubb & Son, Inc. as Assistant Vice President & Diversity Manager. She successfully managed and implemented leadership development programs geared towards women, people of color and LGBTQIA+ employees. She identified diverse talent recruiting sources, managed all employee resource groups and partnered with strategic business units to tap diverse markets. Her initiatives contributed to Chubb earning numerous awards. Sabrina currently serves on New York University's Stern Women in Business Alumnae Committee and Pace University's President's Council.She earned her B.S. degree in Marketing and Management from New York University and an MBA in Finance from Pace University.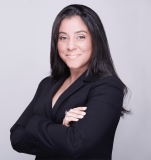 Yesi Morillo Gual
is an award-winning entrepreneur and former Wall Street executive, TEDx speaker, author and empowerment expert. Yesi recently served as an Operational Risk Manager at Citigroup, where she managed a trillion-dollar bid proposal portfolio, as well as institutional investor initiatives. Outside her career, Yesi is founder of Proud to Be Latina, an organization created to help Latinas banish self-doubt and break self-imposed barriers. A leadership development firm, Proud to Be Latina focuses on helping women navigate the Corporate space through action-driven platforms and programs. An empowerment expert and motivational speaker, Yesi has been featured in Latino Leaders magazine, Latina magazine, Working Mother Magazine, New Vision magazine, NBC Latino, and The Huffington Post among others. In May 2016, Yesi earned her fourth degree, a Master of Science in Writing from New York University. She is currently a doctoral candidate, working to earn a Ph.D. in Education. She holds an MBA from Touro University, and a Bachelor's in Finance Baruch College. She is the author of Rise: Affirmations for Personal Growth and the forthcoming novel Stay. She resides in New York City with her two sons.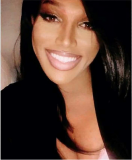 Yemaya
is a Black woman of trans experience currently residing in Atlanta, GA. Yemaya is an alumna of the historic Morehouse College where she earned her Bachelor of Arts in sociology and graduated cum laude. Part of what makes Yemaya's story interesting is that she is the first transsexual female on record to graduate from Morehouse College in the School's 150+ year history. Also, Yemaya was the first full-time female student on the Morehouse student record since the 1930s, which as a graduate, makes her the first institutionally documented Morehouse Woman in over 80 years. Before pursuing her B.A., Yemaya was a licensed minister with the Assemblies of God and traveled domestically and internationally to speak. During undergraduate, Yemaya worked as an intern producer with Jazz WCLK 91.9 FM at Clark-Atlanta University. There she curated content for a segment she developed called Public Life Today, a segment geared toward the Black community that focused on topics such as U.S. politics, health and wellness, housing, race, gender and sexuality, and education. Most recently, Yemaya is the author of her autobiography called
Resurgens: Becoming the Phoenix
which will be available online and in print through Kindle Direct Publishing this December. Yemaya is focused on pursuing a multifaceted career as a radio personality, journalist, and university professor. Above all else, Yemaya has her desires set on love and family and hopes to become a wife and mommy.