Four Groundbreaking Programs Hit their 5-and 10-Year Marks
—
Several of NYU Stern's innovative degree programs–many of which are "firsts" in higher education–reached five- and 10-year milestones, shattering records along the way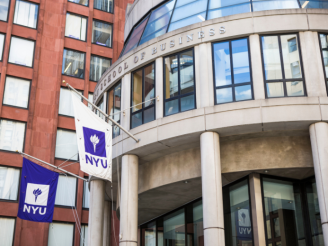 Master's of Science in Business Analytics
Cutting-edge program celebrates 10 years 

Time flies when you're having fun and trailblazing new territory in business education! When Stern's Master's of Science in Business Analytics (MSBA) Program launched 10 years ago, it was the first-of-its kind at a top business school. The global, one-year, part-time program has remained in a class of its own, empowering students to instantly implement cutting-edge industry insights into their current roles, from modern Artificial Intelligence to econometrics and causal inference. 

 

While getting immersed in thriving business analytics hubs around the world, students learn firsthand from Stern's expert faculty, including Academic Director Professor Anindya Ghose, and a roster of top leaders in the field. Students graduate from the modular program with the skills to drive data-led strategies that spark new opportunities for competitive advantage and better business results in any industry.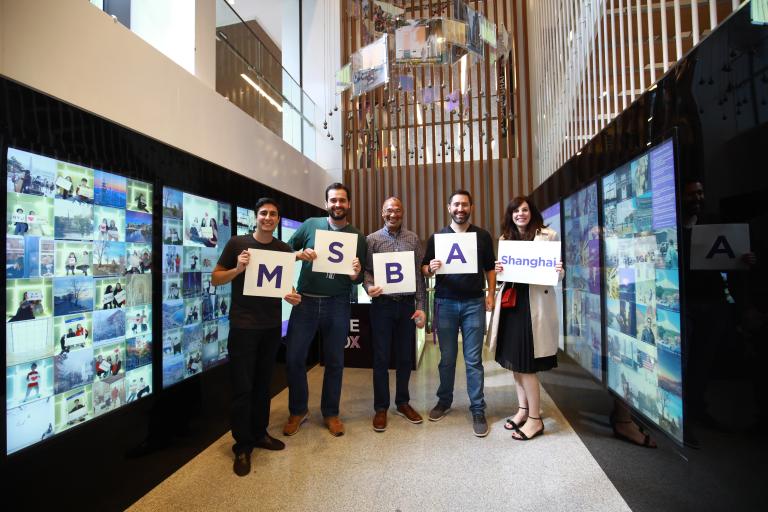 Photo: Members of the MSBA program
Executive MBA: Washington, DC
Bringing in executives from DC and across the country
West 4th Street headed to L Street in the nation's capital with EMBA DC, an expansion of Stern's NYC-based Executive MBA that just celebrated its five-year anniversary. In addition to the government audience one might expect, Stern's EMBA DC Program also draws working executive students from consulting, finance, healthcare, military, consumer products, and more.  As the first degree program to launch on the NYU DC campus site five years ago, EMBA DC smashed enrollment goals by 25% in the first year. And while especially convenient for DC-area dwellers, students from as far as Florida and California hop on a plane to take advantage of Stern's global reputation with the convenient once-a-month course schedule. 
Led by Academic Director Naomi Diamant, EMBA DC is hailed by one student as the "trifecta"—a top-tier MBA program, in DC, with a flexible schedule.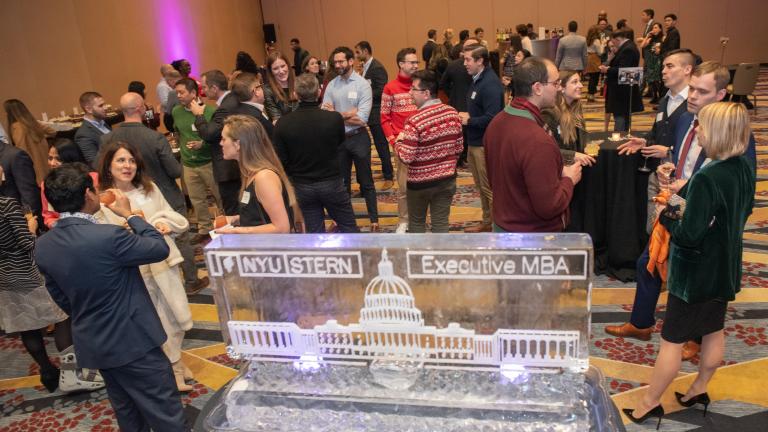 Photo: Alumni gather at an EMBA DC event
Andre Koo Technology and Entrepreneurship MBA
How do you bridge the talent gap between business and tech?
That's the question business leaders posed to Stern, leading to the creation of one of the most in-demand programs at the School—the Andre Koo Technology & Entrepreneurship MBA, a one-year, specialized program. Now at the five-year mark, the stats are staggering: applications increased nearly 120% since launch; most class cohorts were equal numbers of female and male students; and graduates achieved a record-breaking 100% employment rate three months after graduating.   
Under the leadership of Academic Director, Vice Dean, and Professor J.P. Eggers, students get a bi-coastal experience through an immersive component with tech companies on the West Coast and in NYC. Plus students engage with the tech and VC industry's C-suite of business leaders through the School's Tech Advisory Board, which includes Stern alums. Shout out to Andre Koo (MBA '94), Stern's Chair of the Executive Board, and his wife, Jana, for their namesake gift.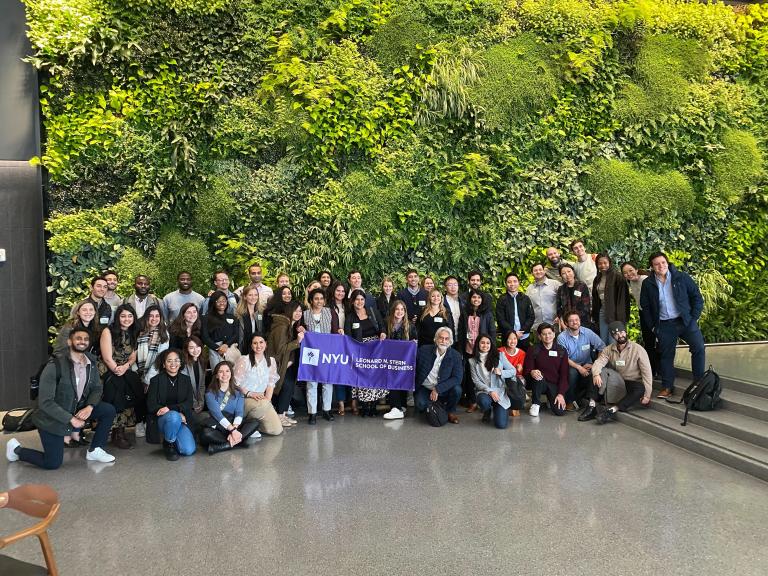 Photo: Members of the Tech MBA program 
Fashion & Luxury MBA 
Setting the trend
In NYC's iconic fashion and luxury capital, setting the trend matters. That's what NYU Stern did five years ago by creating the City's first and only dedicated MBA in fashion and luxury. Stern's one-year Fashion and Luxury MBA Program immerses students in the business of fashion and luxury by working side by side with global brands, and on-the-ground study not only in New York, but also in fashion-forward Milan and Florence. With mentoring from a veritable "who's who" in the industry through the School's Fashion & Luxury Council, Stern students graduate to work for employers such as Estée Lauder, Gucci, Ralph Lauren and more. 
This 12-month program is the place to learn to lead in luxury, and employers are taking note. In fact, since the program launched, employment rates jumped to 94% three months after graduation. Plus, students know they are in lock step with industry with Professor Thomaï Serdari, regularly sought after by Vogue, Business of Fashion, Luxury Daily and more, as the Program's Academic Director.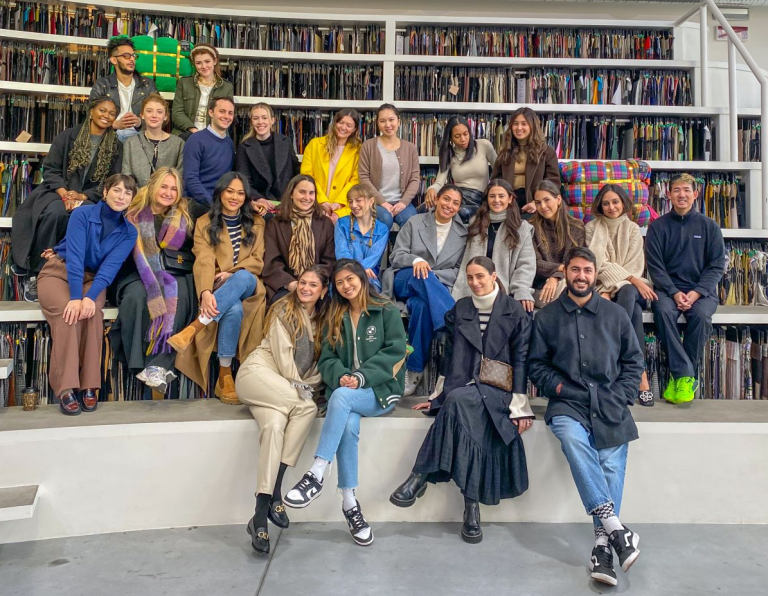 Photo: Members of the Fashion & Luxury MBA program