Next-Gen Investors Especially Value ESG
—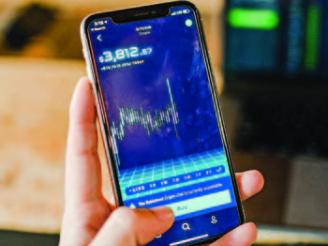 The CEO Investor Forum, a global organization preparing corporate leaders for the next generation of stakeholders, and the NYU Stern Center for Sustainable Business are calling for leading companies to adapt and identify new ways to demonstrate value to investors. A new research paper written in partnership between the two organizations found that for companies to move the markets away from "short-termism" and focus on long-term value creation and stakeholder engagement, they must increase the volume, quality, and prominence of Environmental, Social, and Governance (ESG)-related information and disclosures shared on the quarterly earnings call.

"Our research at Stern's Center for Sustainable Business is finding that companies are generating material financial value through ESG investments, including operational efficiencies, innovation, growth, risk mitigation, employee engagement and retention, and improved sales, amongst other financial benefits," says Professor Tensie Whelan, director of Stern's Center for Sustainable Business and one of the report's authors. "Disclosing those benefits during quarterly calls will Volatility and Risk Institute's Areas of Focus Research on emerging forms of risk including climate risk, geopolitical risk, and cyber risk as well as new topics in financial risk Several quantitative finance and econometrics seminars (QFE), as well as an annual conference Real-time measurement, modeling, and forecasting of financial volatility and correlations for a wide spectrum of assets through The Volatility Laboratory (V-Lab)improve investor decision-making and corporate accountability."

The report, "ESG and the Earnings Call," is a product of a multiyear partnership between the Center and the CEO Investor Forum. It arrives at a pivotal moment for the capital markets, as they are facing unseen levels of volatility and general uncertainty in the near-, mid-, and long-term. In response to the global public health crisis and the economic aftershocks caused by Covid-19, companies are adjusting earnings call scripts to address the critical ESG issues highlighted by the crisis: worker safety, supply chain resilience, and stakeholder management.

The paper looks at the intersection between the high value that investors place on transparency and frequent reporting and the potential that earnings calls have to move markets. It shows how the lack of focus on ESG and other long-term themes play a direct role in driving short-term thinking, myopic decision-making, and incomplete assessments of the sources of value creation. Based on these findings, the authors offer a set of practical recommendations to enable corporations to highlight the impact of their ESG strategy and demonstrate the role it plays in overall performance during the time period covered during the earnings call.