Welcoming This Year's New Stern Alumni Council Members
—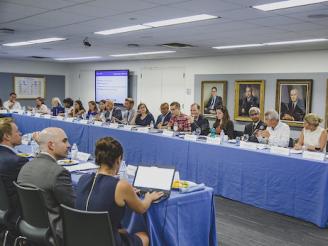 NYU Stern is pleased to announce the addition of nine new members and one returning member to its 2020-2021 Alumni Council and thanks this year's members for their dedicated service. The Council members, who work with the administration to guide alumni programming and support School initiatives and philanthropy, have provided additional assistance through the challenges brought on by Covid-19, including organizing coffee chats and career panel discussions and helping with fundraising efforts. 
This year's new members are:  
---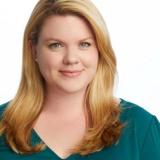 Kelly Goldston DeBonis (MBA '13), 
VP, Growth Marketing and eCommerce at Spanx
Kelly was a core group (block) leader and later served as the Vice President of Events in the Part Time Leadership Forum. 
---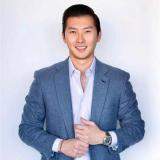 Andre Koo Jr. (BS '18)
, Advisor at Veracity Protocol
While at Stern, Andre volunteered his time as a student at the Pan-Asia Alumni Association Conference in Taiwan. As Andre's familial ties with Stern span 3 generations, he hopes to continue the legacy of giving back to the School.
---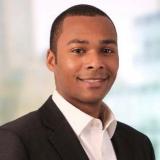 Earl Fitzhugh (MBA '12)
, Partner at McKinsey & Company
Earl served as President of the Management Consulting Association, Corporate Relations Vice President of AHBBS, and an Executive Committee member of the Entrepreneurs Exchange, Stern's premier entrepreneur club. As an alumnus, he has participated in Stern Perspectives and led the Stern MBA recruiting for McKinsey from 2014 to 2016.
---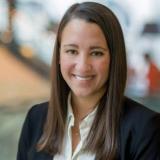 Samantha Reiss Gibson (BS '12)
, Global Category Lead, Financial Services at Amazon
Samantha was an active member of Stern Women in Business. Since graduating, she has been a guest speaker at classes within the Center for Sustainable Business, and is deeply passionate about bringing her experience in corporate social responsibility to the Alumni Council.
---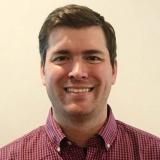 Peter McSherry (MBA '18)
, Vice President, Analytic Consulting Group at Epsilon
Peter served as a Langone Lab Orientation Leader, was the AVP of Alumni and later EVP for Stern's Westchester Student Government, an ambassador for the Westchester program, and was a member of the Graduate Marketing Association and the Business Analytics Association. 
---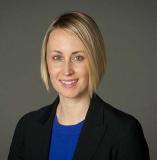 Lindsey Dietschi (MBA '11)
, VP, Global Health Partnerships Lead, Emerging Markets at Pfizer
Lindsey served as the VP of part-time students for the Government and Business Association, was a member of SWIB, and was a Teaching Fellow for the Langone Business Communication MBA course. Since graduating, Lindsey has been an adjunct professor in Management Communications at Stern, teaching Business Communication to Langone MBA students for the last five years.
---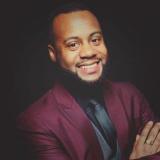 Luzerne McAllister (MBA '14)
, Global Diversity & Engagement at PepsiCo
Luzerne served as the OutClass AVP and VP of Alumni Relations and was a board member of the Association of Hispanic and Black Business Students. He has since served as Chair of the Stern LGBTQ Alumni Committee. Outside of Stern, he is the founder of Rolodex Global, a network striving to elevate the profile and visibility of LGBTQ+ professionals of African descent. 
---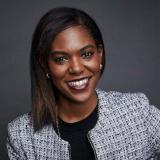 Ania Johnson (BS '14)
, Associate, Strategic Client Coverage, Institutional Client Business at BlackRock
Ania was an active member across the Marketing Society and Alpha Kappa Psi and served as a Stern Orientation Leader. Since graduating, Ania has remained involved by participating in the 2019 SternTalks series, where she gave a presentation on a career in relationship management.
---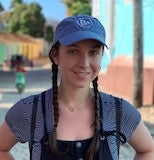 Masha Leonov (BS '15)
, Client Portfolio Management, Specialist at Bridgewater Associates
Masha served as a Senator on the Stern Student Council Executive Board, a supervisor of the Admissions Ambassadors, a member of the Delta Phi Epsilon Sorority Executive Board, and as a member of the 1831 Fund Executive Board. 
---
Returning to the Alumni Council this year is Dan DeVece (MBA '15), Senior Director, Consumer Products & Business Development at NFL. Stern also extends its gratitude to the many continuing members of the Council, as well as those who are rolling off this year—Steve Kassin (BS '07), Dan Rubin (MBA '04), John Vermeer (MBA '12), Serge Permyakoff (MBA '15), and Russell Isaacson (MBA '07)—for their service to the School. 
Additionally, Chavon Sutton (MBA '12) is joining the Executive Committee as a Vice Chair to lead the Industry Affinity Committee, and a Reunion Committee has been formed, which will be overseen by newly appointed Vice Chair, Diana Ruano (MBA '15). 
Learn more about the
Alumni Council
.