An Early Supporter of Entrepreneurship at NYU Stern
—
Stewart Satter (MBA '82) builds on his reputation for supporting aspiring entrepreneurs at Stern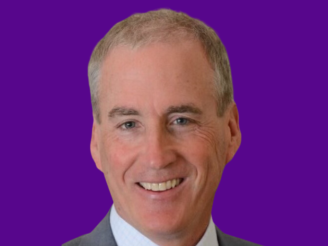 Through his generosity, insight, and passion for entrepreneurship, Stewart Satter (MBA '82) has steadily contributed to NYU Stern's profile as a top business school for aspiring entrepreneurs. Starting with a focus on social impact entrepreneurship more than two decades ago, he most recently helped put Stern on the map as a hub for massively scalable tech and life science startups from 66 countries and more than 90 leading Universities or Institutions.

As an early supporter of what is now Stern's Endless Frontier Labs (EFL), with a $1 million gift, Stewart was the first alumni donor to recognize the potential of the Program, which helps accelerate the success of early-stage science-and technology-based startups through goals-oriented mentorship from leading scientists and venture capitalists. Startup graduates of EFL have raised $1 billion+ in financing–including a Unicorn among its ranks–catalyzed by the business development support from Stern MBA students in the EFL class. 

As Stern's reputation in the entrepreneurship space continues to grow, Stewart has been a big part of that success. Over the years, he found time to serve on the Stern Board and the Berkley Center for Entrepreneurship's Alumni Advisory Board and was a regular judge of the Entrepreneurs Challenge Venture Competition. 

Given Stewart's professional acumen in growing a small family consumer testing business—Consumer Testing Laboratories—into a 1,000-employee global firm with testing facilities around the world, it's not surprising he became a consistent and innovative booster of entrepreneurship programs at his alma mater. As those programs evolved and expanded their focus to include projects that had a positive impact on society, so did Stewart's philosophy of giving, informed also by his stint as a partner at City Light Capital, a New York City-based funder of early-stage startups with social impact. That philosophy helped shape contributions such as the Stewart Satter Program in Social Entrepreneurship, which he pioneered in 2004, designed to promote social entrepreneurship and foster social venture creation within the business school community through the Berkley Center for Entrepreneurship. To date he provided $2 million in funding toward that Program, including supporting the Stewart Satter Social Entrepreneurship Fund. In recognition of his record of integrity, enterprise, and service to the Stern community, the School named Stewart a recipient of the NYU Stern Nichols Award in 2005.  

Now residing in Manalapan, FL, Stewart has added local politics and residential real estate development to his accomplishments. Having served as vice mayor of the municipality and now mayor, he is also the president of Carnegie Hill Development, a real estate development firm specializing in the construction of ultra-high-end oceanfront spec homes in the Palm Beach Area. His firm notched record breaking sales for oceanfront properties in Manalapan in 2020 and 2022.