Agents of Change: Stern Prepares Students to Navigate a Fast-Changing World
—
By Ted Przybocki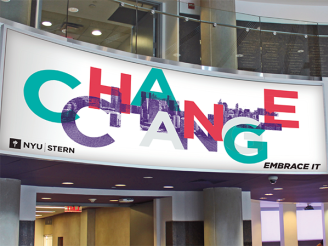 Log on to your favorite business news outlet on any given day, and it's likely you'll run across the latest forecasts on the future of disruption and pace of change. What new business models unimaginable today will be commonplace tomorrow? How will artificial intelligence, digitization and the sharing economy (just to name a few) change business in the coming years? Many of NYU Stern's faculty are focusing their research on these critical topics. For one Stern business professor, the future is already here.
"Consider the example of the short-term accommodation industry, which has pitted the traditional hotel business model against Airbnb," said Arun Sundararajan, author of
The Sharing Economy.
"Airbnb didn't even exist 11 years ago, but today, on an average night, more people are staying at an Airbnb than at Marriott-Starwood and Hilton combined. Platform-based commerce is no longer on the fringes, but is central to a growing number of physical-world industries."  
Stern Embraces Change—For Itself and Students
NYU Stern's Dean Raghu Sundaram notes that the same forces affecting the future of jobs, supply chains and industries have had a profound effect on education. Today, said Sundaram, it's no longer enough to train students in business fundamentals when the fundamental nature of business is constantly changing.
  "We place the same expectations on ourselves that the world places on our students," said Sundaram. "We embrace change. We don't allow ourselves to be constrained by tradition. We expose students to the latest thinking through experiential learning and the energy of living in New York. As much as any course, those ingredients help prepare students for a changing world."  
A Changing World Requires Ability Plus Agility
Changing conditions are already placing new demands on graduates to be nimble, comfortable with ambiguity, and accustomed to navigating change all while remaining grounded in business fundamentals and steadfast ethics.
As a recent World Economic Forum report indicates, automation and AI are driving near-term changes in the skills required for success. By 2022, creativity, originality, and initiative will grow in importance while traditional personnel management skills decline.
  "Intellectual agility is a big part of what students learn and practice at Stern," said Sundaram. "We have always prepared students to broaden their perspectives and think of change as their ally."
Tony Watkins (MBA '11) has been with Google for eight years since graduating from Stern and currently serves as the head of retail practice. In Watkins' experience, Stern graduates align well with challenges posed by the new economy. "When it comes to hiring talent, two of the top characteristics we recruit for are intellectual curiosity and the ability to deal with ambiguity," said Watkins. "We're looking for an elite business athlete capable of working in an environment that's constantly changing. That's a unique set of skills you don't get from an old-guard school. You get that from being at Stern, in New York City, immersing yourself in the experience of both the school and the surroundings."
Stern's leadership believes that greater diversity of people, experience, and thought is critical to the educational process, particularly in developing the characteristics Watkins mentions. In fact, Stern recently appointed Gary Fraser (MBA '92) as its first associate dean for diversity and inclusion. "Stern brings in the right people and provides a great learning ground for the workplaces of the future," said Fraser. "Regardless of how you identify, or where you come from, we are all part of the Stern community. For most students, this is the most diverse collection of peers they have worked with. In the business world, work teams are becoming increasingly diverse. We're preparing students to take this experience and learn how to maximize the benefits of working with diverse teams and leading with an inclusive mindset so that they'll be more effective in the organizations they choose to make their impact on."
Former undergraduate student leader President Parbattie (Parbs) Anant (BS '19) was one of Stern's first Breakthrough Scholars. Born in the Caribbean and raised in Queens, she is the first from her family to attend college. [
See more about the Breakthrough Scholars Program
]
  "Because of my mentors, I became more confident in myself and my voice," said Anant. "The experience really taught me to engage with people from all over the world. There is something different about Sternies. It's a mix of tenacity and nimbleness."
Anant said that Stern's reputation for being responsive to the needs of business had a huge influence on her as an individual.
"Seeing how Stern has responded to all the changes has helped me," she said. "Seeing the school evolving is making me see that I need to evolve as well. It's always there in the background."  
Transformative Experiences Shape Nimble, Confident Students
The mark of a Stern education, said Sundaram, is the dramatic transformation students undergo through exposure to real-world challenges. Sundaram is a believer in exposing students first-hand to the forces of change—such as globalization, social impact and technological innovation—in preparing them to be nimble and confident after graduation.
"Our job is to create relevant and transformative experiences where students learn to master ambiguity with competence," said Sundaram.
According to Robert Whitelaw, vice dean of Stern's undergraduate college, a big part of that transformation is international experience. "Exposure to international issues and cultures is critical to thriving in a global economy," said Whitelaw. "Every undergraduate graduates with at least one international experience on their resume. Practically no one does global on this scale."
As dynamic and varied as the business world has become, Stern has been diligent about offering multiple relevant opportunities for personal and professional development.
Examples range from the required four-course Social Impact curriculum for undergraduates, to graduate experiences such as Stern Solutions experiential learning projects and Endless Frontier Labs support for entrepreneurship, and many more.
  J.P. Eggers, vice dean of MBA Programs, is a huge proponent of experiential learning in preparing students for real world challenges. "NYC itself is our extended classroom—a locational endowment we integrate directly into the student experience in the form of real projects with real companies trying to solve real business problems. Deciding how we teach is as important as what we teach to prepare students to navigate a fast changing world.
"For example, Stern students have the opportunity to solve real-world business problems by starting, advising, or investing in real businesses through Stern Solutions," said Eggers. "Last year alone more than 600 students participated with over 100 corporate partners. We've had a 160 percent increase in student participation over the last four years."
"Business environments are not as black and white as a case study might suggest," said Bryan Ramos, executive director of Stern's office of student engagement, which oversees Stern Solutions, "It's a real eye-opener for our students to learn to be better problem solvers in messy environments, while they practice managing teams and being effective advocates for good ideas."  
Inside NYC: A Natural Incubator for Change Agents
Students point to Stern's New York location, in bustling Greenwich Village, as a big draw. As home to more than 7,000 startups, billions in annual venture capital investment, and more Fortune 500 corporate headquarters than any other city in America, New York is fertile ground for dreams and dreamers alike.
"Students come to Stern in the first place because they're open to change," said Sundaram. "We take them to the next level. Combine real-world learning experiences with the challenges and energy of living in New York City, and you have an ideal launching pad for the kind of nimble talent that business needs today."
Whitelaw has seen students who are new to New York gain urban savvy and grow more confident after their first year, as they learn to navigate and embrace the city.
"Students come in wide-eyed and leave self-assured and transformed," said Whitelaw.
Stern students themselves say living in New York pushes them to be entrepreneurial— to be advocates for themselves and other.
Alumni council chair Alan Gallo (BS '87, MBA '90), now executive vice president and chief audit executive at American Express, said that those "made in NYC" qualities are critical when recruiting talent.
  "People who are good at adapting to change and dealing with ambiguity are in high demand," said Gallo. "I would say we've had a good experience on those dimensions hiring Stern grads. We probably rank Stern grads a little higher because they are in and of the city. I can see future leadership coming from people who score high with these skills."
"New York city was a big draw," said Steven Avila (MBA '19), an associate at McKinsey and Company. "I had never lived here but I really wanted to be in the city. I wanted the adventure. If you can tap into everything this city has to offer, every year is a new opportunity. That's the energy of New York, and the school experience is an extension of that."
As Watkins is quick to point out, students aren't alone in their pursuits. A big part of Stern's appeal, he said, is that the student body is culturally attuned to supporting its own.
"Stern is a community you take with you throughout your lifetime," Watkins said. "It's beyond just making friends and getting some help on homework. It's all that and more. People here come together, whether you're studying for a final, prepping for an interview, or then in five years later getting a job recommendation. I think most Sternies feel that way."  
At Stern, the Only Constant is Change
A recent McKinsey report titled "Technology, jobs, and the future of work," adds a sense of urgency to any conversation about preparing for future change. According to McKinsey, 50 percent of the world economy—or 1.2 billion employees representing $14.6 trillion in wages—would be affected if all the technologies that currently exist were implemented.
At the same time, innovations can create new opportunities. McKinsey notes one third of new jobs created in the US in the past 25 years were types that didn't previously exist.
  "We've embraced change as an operating principle," said Sundaram. "It becomes a virtuous circle, where the ongoing contact with our alumni is often the source of intelligence that informs our own evolution.
"I'm proud that change is part of our DNA," he continued. "We are change agents, creating more change agents. We're even planning to reinforce the concept of change visually on campus in the coming months as both a reminder and a call to action. It's all part of preparing people for the world in which we live. Here we sum up the essence of Stern in six short words: dare it, dream it, drive it."  
---
Stories of a Transformative Generation
By Lisa Draho
For NYU Stern students, their education is a transformative one. We spoke to alumni who found that Stern's experiential journey took them further, faster, endowing them with the confidence and tools to thrive in a world of constant change and ambiguity.  
---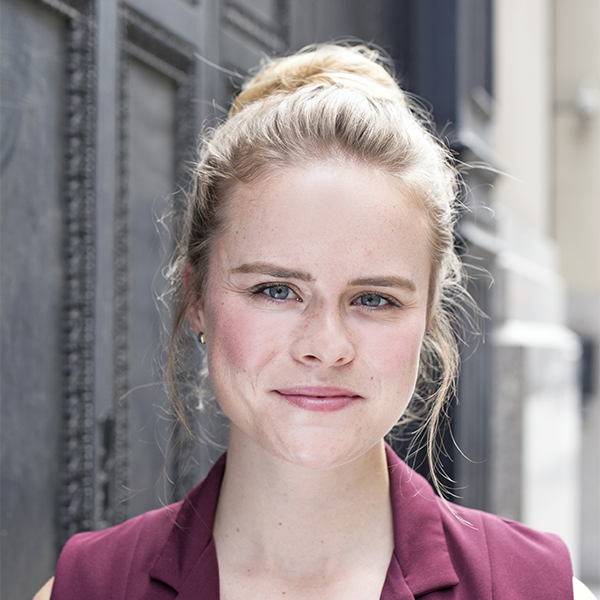 Social Impact
Ilse Paanakker (BS '15)
Founder, Habit House
Ilse started her career working in marketing at L'Oreal and transitioned to healthcare innovation consulting where she realized that her true calling was empowering others to build sustainable wellness habits. Embarking on an entrepreneurial journey as the founder of Habit House, Ilse returned to Stern as an alum to draw on the School's entrepreneur support and joined NYU Stern's $300K Entrepreneurs Challenge and Stern Venture Fellows program.
"When it comes to my career, I've learned to trust my gut. I tell others that if a job doesn't feel right, to try something different. NYC offers a lot of opportunities, and Stern is a tremendous resource for both students and alumni."
---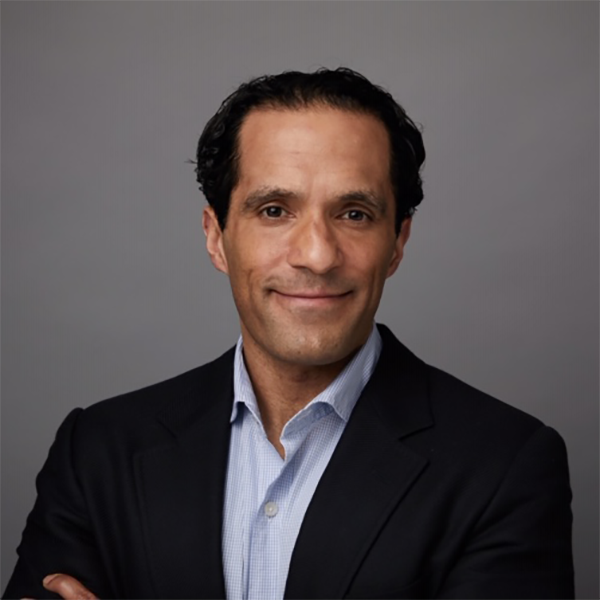 Pivot Master
Christopher Lemelle (MBA '18 - EMBA Program)
Senior Manager, Strategy and Analytics, CVS Health
From pediatric anesthesiology to CVS Health, Chris translated his clinical experience to product development in the long term care division. Now his work at CVS focuses on developing clinical platforms to enable care for patients with chronic disease while at home.
"Stern was truly a place for exploration and tapping into the Stern community's deep experience. That environment allowed me to build a framework to then forge my next career path."
---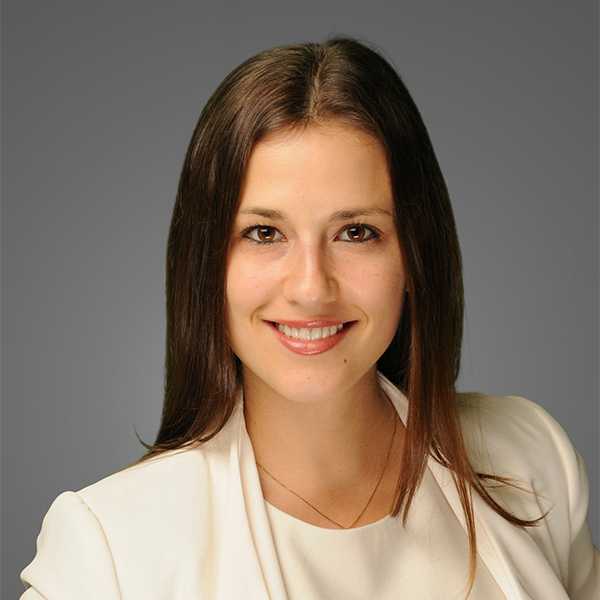 Emerging Entrepreneur
Lia Winograd (MBA '19)
Co-founder, Pepper
Lia arrived at Stern for her full-time MBA with not just an idea, but a successfully funded Kickstarter campaign to validate her concept, and graduated as a full-time entrepreneur. At Stern, Lia was the president of Stern's Entrepreneurship and Startup Association (ESA), a Stern Ventures Fellow, and a semifinalist in the $300K Entrepreneurs Challenge, which culminated in a seed investment round to scale her venture in the bra industry.
"Through Stern, I met a range of founders, investors, and other smart people who have helped me further my company's success. No matter where life takes me, the network I have created will help me achieve my goals."
---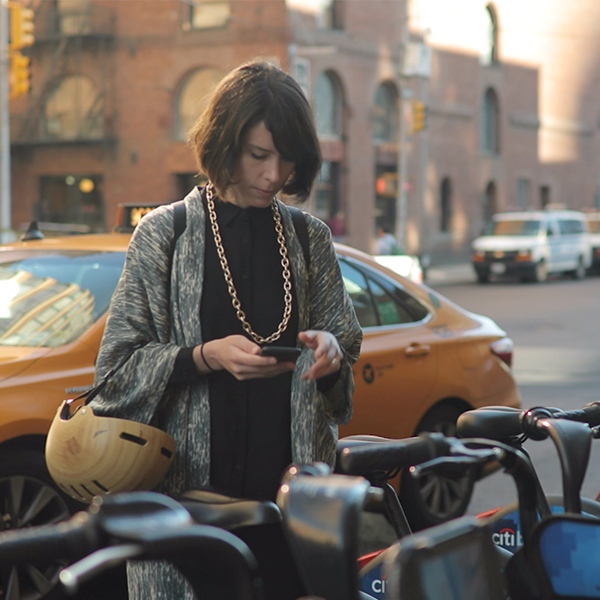 Agility Defined
Laura Fox (MBA '15)
General Manager for Citi Bike at Lyft Bikes and Scooters
Transitioning seamlessly across diverse roles in urban development and future technologies, Laura is now running Citi Bike in New York City as the general manager for Lyft Bikes and Scooters and redefining urban transportation. Her experience with Stern Solutions projects—on affordable housing in Mexico and developing the first national park for the United Arab Emirates—helped Laura develop a mindset for a career built on building the future.
"Working with diverse yet like-minded peers on consulting projects that asked us to help solve challenging urban and social issues (while partnering with local organizations) in Mexico, the United Arab Emirates, China, Guatemala, and Vietnam was an incredible learning experience that I will cherish for years to come."
---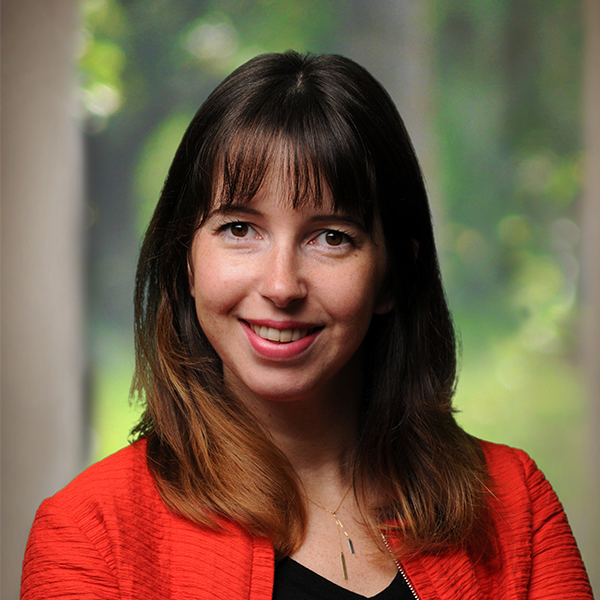 The Globalist
Andréa Maurieres (Andre Koo Tech & Entrepreneurship MBA '19)
Global Leadership Program Operations Manager, Associate, DiDi
Andréa went from being a French Diplomate in NYC and San Francisco convincing US tech companies to open an office in France to landing a role in Latin America with a Chinese global ridesharing company— taking the career and country pivot to another level. Her exposure to global firms at the leading edge of business and technology through built-in experiential coursework helped Andréa navigate that next step in her international career.
"Coming from the diplomatic world it was helpful to be able to apply new concepts that I was studying in the classroom to my experiential learning projects—which gave me concrete professional experience in a tech company that I could share in interviews … ultimately helping me land my dream job."
---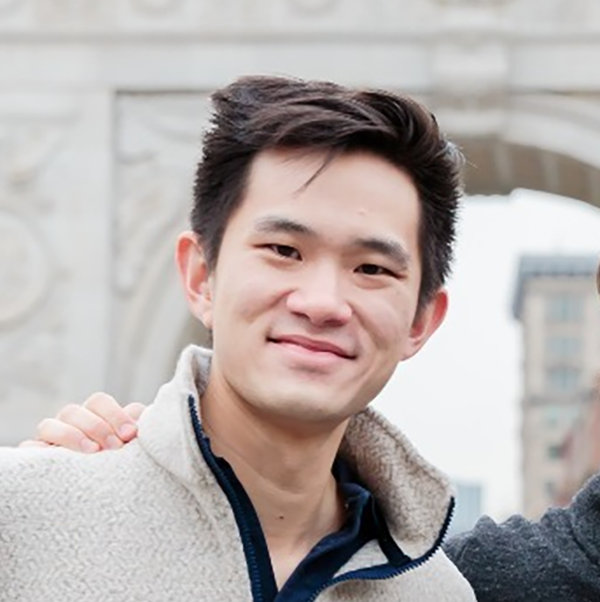 A Passion For Impact
Gabriel Ng (MBA/MPA '19)
Social Impact Manager, Big Society Capital
Drawing on the skills and knowledge gained through his dual MBA/ MPA, Gabriel helped build the first NYU Impact Investment Fund (NIIF) serving as the Student Advisory Board president. And that's not all. While at Stern, he was a Social Impact Internship Fellow and a participant in the Stern Signature Project in Qatar, helping to produce a report on the recruitment of migrant construction workers that was subsequently published by the Stern Center for Business and Human Rights.
"Looking back, there is no doubt in my mind that the experience and skills I gained by working with NIIF helped me get my job at Big Society Capital, an impact investing fund. I am proud of the work that the NIIF team put into the fund this past year. With our first investment under our belt, I am confident that we've laid the foundation for its continuing success."
---
Unbound Confidence
Parbs Anant (BS '19)
Securities Analyst, Goldman Sachs
As the first in her family to attend college, Parbs came to Stern excited to make an impact, but unsure how. With the help of peer mentorship she immersed herself in student activities and gained confidence and leadership skills, which culminated in her being elected class president and primed for her first job at an investment bank.
"When I first arrived at Stern, I don't think I realized how much of the world was accessible to me. Four years later, now working at Goldman Sachs, a company I didn't even know existed when I started NYU, I am boiling with the urge to unlock and open as many doors as possible to find new opportunities and adventures."
---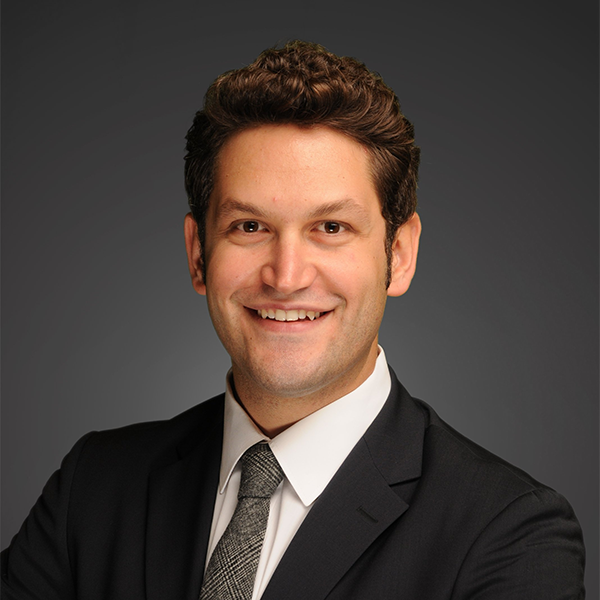 Fintech Pioneer
Ugurcan "John" Yarimkaya (MBA '19)
Head of Business Development, Stratyfy
John embraced Stern's connection to the NYC startup scene and the School's foothold in fintech to secure his role at Stratyfy. While at Stern, he seized the opportunity to co-found and co-lead the Stern Fintech Association, further building out his network and the School's activities in the space.
"With Stern, I was able to pivot from traditional finance to an AI startup embedded in the tech ecosystem in NYC. I love working on such an innovative product with a mission-driven, dynamic team."
---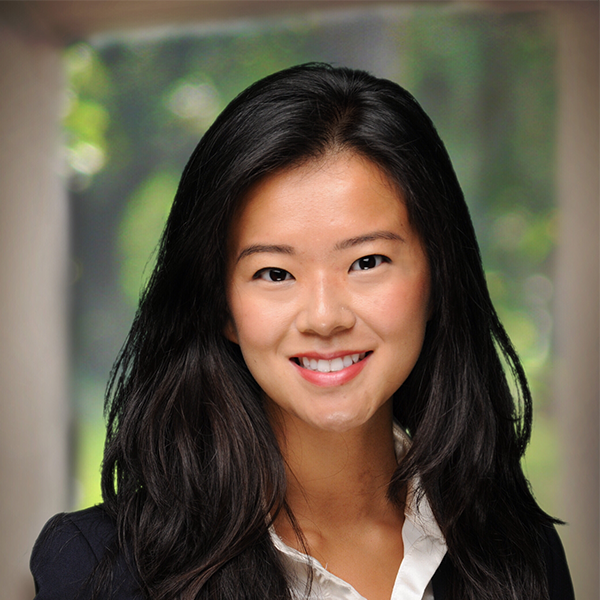 Ambition Meets Beauty
Gina Dai (Fashion and Luxury MBA '19)
Marketing Manager at Shiseido
Gina came to Stern to pivot from finance to marketing/brand management within the beauty industry. She not only gained the skills, but also ended up learning in unexpected ways from her cohort of classmates and professors, building both expertise and an invaluable network.
"My time at Stern was invaluable and gave me something I could not have grasped on the job. For instance, I learned about how consumer behaviors affected companies' decision- making and implemented relevant pricing strategies for the companies I worked with through the experiential learning classes. I immersed myself in Stern's environment and challenged myself by tapping into resources that allowed me to explore my options."
---
Six Ways NYU Stern Stays Ahead of the Curve
1. 
Consistently introduces new courses
to keep pace with advancements. For example, Stern introduced the first bitcoin course and established the first MBA specialization in fintech.
2.
Recently finished the first full year
of an entirely new category of focused MBA programs, the Andre Koo Technology and Entrepreneurship MBA and the Fashion & Luxury MBA
3.
Launched the new online Master of Science in Quantitative Management Program
(MSQM), officially marking its entrance into the online degree category as the first and only top-ranked US business school to deliver an MS in Management online.
4.
Offers online certificates
in data visualization, fintech, valuation, corporate finance, and corporate sustainability and has attracted students from more than 100 countries worldwide.
5.
Stages ongoing conferences on innovation
through the Fubon Center, such as the Digital Innovation Conference, Fintech Conference, and a three-event speaker series on digital leaders, AI in business, and the future of work.
6.
Supports lifelong alumni learning
, recently expanding access to executive short courses and offering alumni two tuition-free short courses per year and a 50 percent discount on additional courses. Stern alumni also receive a 50 discount on all Online Certificate programs.
---
Change... Are You Ready to Embrace It?
NYU Stern School of Business debuts new brand call to action to thrive in today's business world.
Read more about Stern's call to action
. 
Watch Stern's "Anthem Video"