Dr. Susan Greenbaum has worn many hats in the Stern community over the years: student, alumna, School leader, faculty member, and donor. She has inspired countless students over her tenure at NYU and, in recognition of her leadership, Stern alums David Handler (BS '87, MBA '90) and Marc S. Cooper (BS '83, MBA '87) both established endowed scholarships in her name for undergraduate students. A few of the many ways Susan has made her mark include:
Earned her BS in 1971 at NYU Stern, where she met her husband Sheldon Greenbaum (BS '71, LAW '74) and returned a few years later for her MBA with a focus on marketing, and in 2008, earned an EdD in Higher Education Management from the University of Pennsylvania.
Held numerous leadership roles, including student affairs, development and alumni relations, special events, and public relations over 30 years at NYU as an administrator and educator. Her time at Stern culminated in being appointed the Associate Dean of the Undergraduate College from 2004 to 2012, while concurrently teaching in Stern's Social Impact Core as an adjunct faculty member.
Worked closely with Stern Executive Board member Jerry Cohen (BS '53/MBA '59), to establish the Cohen Arts and Culture Experience (CACE) program, which gives hundreds of undergraduates each year a chance to explore NYC culture and gain new experiences outside the classroom by attending concerts, Broadway shows, and sporting events.
Became the Interim Assistant Vice President/Executive Director of the NYU Wasserman Center for Career Development, where she worked with the team to develop and execute a comprehensive range of career development-related programs and services for students, alumni, and employers.
Served first as the Interim Dean of the School of Professional Studies in 2018 and then as the School's Dean in 2019 until her retirement in the summer of 2021.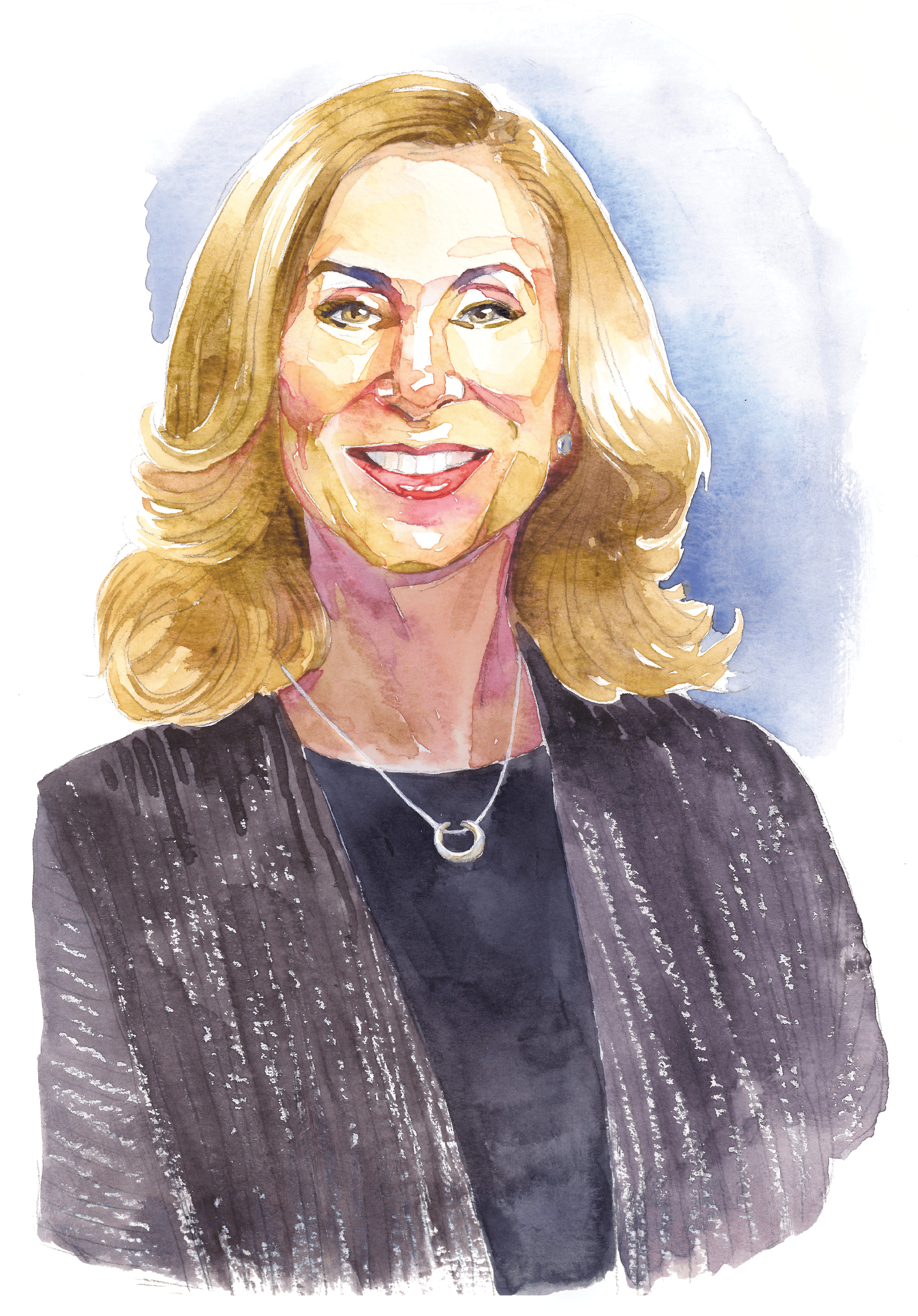 Illustration by Yuke Li