Honoring Professor Tom Meyvis
—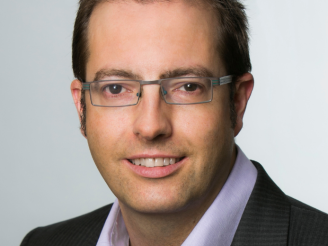 On January 27, 2022, the School lost a beloved professor and extraordinarily accomplished scholar as Tom Meyvis, the Merchants' Council Professor of Retail Management and Consumer Behavior and Professor of Marketing, passed away. For over 20 years, Tom was cherished by his students and incredibly well-respected by his colleagues. He was known as a generous and kind person, who exemplified strength of character and good nature, and his contributions to the School and to the field of marketing cannot be overstated. 

Tom was widely-published in leading journals, including the Journal of Consumer Research, Journal of Marketing Research, Psychological Science, and Organizational Behavior and Human Decision Processes. His research and teaching interests focused on consumer behavior, specifically consumer decision making and strategies to increase consumer enjoyment. Over the course of his career, Tom received numerous honors and awards, including the Journal of Consumer Research's Outstanding Reviewer Award (2013), the Marketing Science Institute's Marketing Science Young Scholar Award (2005), and the American Marketing Association's John A. Howard Doctoral Dissertation Competition. At Stern, he was named the Daniel P. Paduano Faculty Fellow in 2009, then the Peter Drucker Faculty Fellow in 2014, and the Merchants' Council Professor of Retail Management and Consumer Behavior in 2018. 

Tom was a popular and gifted teacher with an exemplary service record that included being the Marketing Department's PhD Coordinator and advisor or committee member to nearly 30 PhD students, as well as on the Stern Dean Search Committee, Doctoral Program Committee, Undergraduate Curriculum Task Force, and the Senior Faculty Peer Review Committee. He also found time to be a member of the School's Faculty Council, and of a School-wide committee that guided Stern's most recent comprehensive rebranding effort.  

Tom is survived by his wife Mariana, his son Jos, and his parents and sister. Everyone who knew Tom here at Stern will miss him.