Learning from the Pros
—
Professor Emeritus Ingo Walters talks about adjunct faculty, a precious resource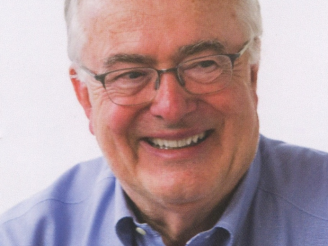 Among NYU Stern's rich resources for students and alumni is its cohort of top-flight adjunct faculty, which complements our full-time faculty. The size and breadth of the School opens the door to ideas and perspectives that others can't match — and adjunct faculty play a key role. NYU Stern tries to recruit and curate the best adjuncts in a city that's knee-deep in talent, and they are overwhelmingly accessible and welcoming. 
 
It's a good bet that very few of Stern's more than 110,000 alumni haven't had a course or two taught by adjunct faculty, taking advantage of our privileged access to this resource. Carefully selected and properly cultivated, adjuncts contribute to a thriving academic community in at least two ways — outstanding teaching and deep immersion in business practice. Much of the time, it's both. 
 
So Why do Adjuncts Want to Teach?

Teaching a top-flight course isn't easy. A common driver is "giving back." Adjuncts are motivated to pass knowledge on to future generations through the lens of their own experience. Sharing successes as well as failures with new generations can be deeply rewarding.
 
Many adjuncts are also keen to cement their own personal franchise — teaching at a top business school is something money can't buy. And it can open doors and add panache to an already successful career. It shows intellectual bandwidth, organizational ability and communication skill.  

And of course there's the genuine love of teaching. Some people just enjoy the opportunity to engage with students, possibly because formative experiences in their own education.  My friend and co-teacher, co-author and general academic collaborator Roy Smith shifted careers halfway through professional life — from general partner at Goldman Sachs to adjunct and later "Clinical" faculty member at Stern — something he later regarded as a highly fulfilling career path. Now deceased, he remains a model that an adjunct role can play in creating multiple winners. Indeed, today's adjunct lineup shows he's hardly alone.
 
Adjuncts at Stern

Stern's roster of several dozen adjuncts includes some who teach multiple-section courses that are also taught by full-time faculty, and others who focus on sometimes highly specialized courses — Stern has always been quick to bring important developments to the classroom in part because of a research-driven faculty and in part because of adjunct faculty plugged into 
 practice.
 
How do students react? Course evaluations of adjunct faculty members is roughly the same as those of full-time faculty. The data cover the pandemic, when all faculty had to adapt without shortchanging students. Adjuncts did as well as anyone — my adjunct co-teacher in a specialized MBA elective turned out to be a Zoom virtuoso, likely from skills developed in client meetings.
 
Bottom line: Adjunct faculty help fill teaching needs and bridge the academic and professional worlds, and their connections to industry or government can help students locate career opportunities and make valuable connections for research faculty.  
 
How to Find the Best

Stern has built itself into one of the world's top academic and research-driven business schools. Along the way, though, meaningful institutional and personal faculty ties to industry and public service has not been easy to maintain. So identifying and recruiting qualified adjuncts at the departmental level has become even more important. Typically, senior faculty members are key in discussions with potential adjuncts within the framework of ongoing teaching needs and the candidate's personal interests and expectations. A positive conclusion almost always ends with an invitation to the prospective adjunct to come up with an outline and teaching plan covering six or 12 weeks of instruction. Such a request signals seriousness of interest on the part of the Department and the School.
 
Teaching is hard work and requires a distinct set of skills. Some of the most successful practitioners can struggle even at this preliminary stage, realizing the time and effort involved. In many if not most cases, that would be the end of the story. The candidate is not heard from again or gracefully bows out. In my own experience, the parting is usually amicable, and both sides have learned something.
 
If the candidate delivers, the work-product would be an early check on rigor, commitment, pedagogy, conceptualization, bandwidth and other key elements leading to teaching success. Bringing practice to the classroom is great, but war stories get old fast — there has to be something more. Candidates who continue to classroom assignments are usually very receptive to advice from full-time faculty. Sometimes that relationship extends to informal coaching or co-teaching, from which both the adjunct and full-time faculty member can gain. There's always more to learn, and better ways to explain things to smart and motivated Stern classes.
 
---
Ingo Walter is Professor Emeritus of Finance. He has taught at Stern since 1970, chaired several departments and research centers, and served several tours of duty as a Vice Dean.