The summer of 2021 will be remembered for many things, with public health, climate, socioeconomic and geopolitical issues looming large in the headlines. But for scores of future NYU Stern undergraduates, it will be remembered as the season of hope.
Two prominent NYU Stern alumni came forward with two significant scholarship gifts totaling $100 million dollars—by far the largest in NYU history—aimed at increasing access to education through scholarship.
In early July, former Stern Executive Board Chair William R. Berkley (BS '66) and his wife Marjorie, through their Berkley Family Foundation, donated a $50 million gift, to be directed toward eliminating tuition burdens through undergraduate scholarships at NYU Stern. A long-time supporter of NYU and the Stern School, Berkley is now the chair of NYU's Board of Trustees. The Berkleys' gift was the largest of its kind to-date—a big step forward in Stern's efforts to make affordability a top priority.
Then, lightning struck twice. Later that same month, NYU Stern received another $50 million gift aimed at funding scholarships, this time from its naming benefactor, Leonard N. Stern (BS '57, MBA '59), chairman and CEO of The Hartz Group. Leonard Stern's gift will significantly expand a signature Stern undergraduate access initiative—the
Breakthrough Scholars Leadership Program
.
---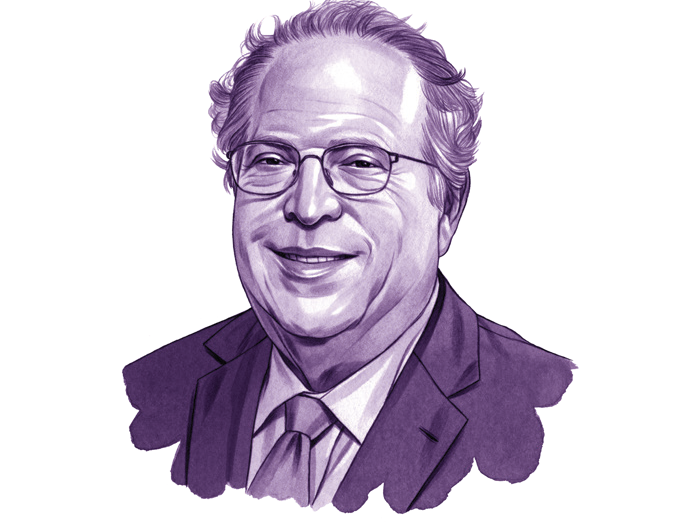 William R. Berkley (BS '66), Chairman of NYU's Board of Trustees, Chair Emeritus of NYU Stern's Executive Board, and founder of W. R. Berkley Corporation.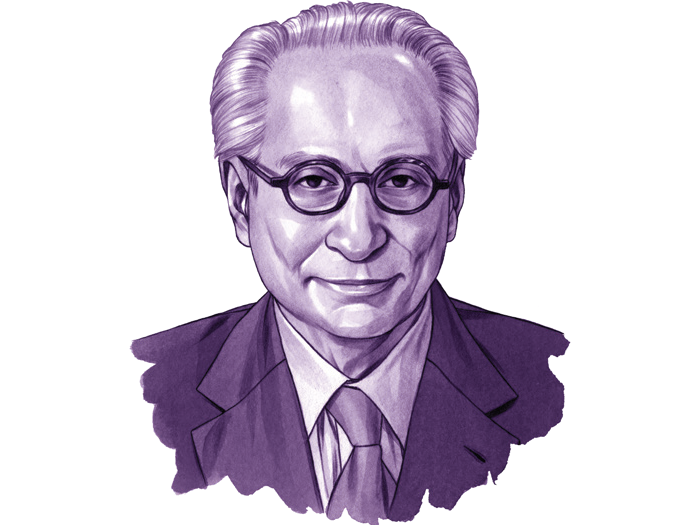 Leonard N. Stern (BS '57, MBA '59), member of the NYU Stern Executive Board and CEO of The Hartz Group.
---
Together, these historic and visionary acts of generosity represent a significant turning point in Stern's ability to welcome additional highly-talented students with financial needs from diverse backgrounds into our community, transforming lives and future generations in the process.
NYU has long been a leader among peer schools in the percentage of Pell-eligible students on its campus. The University has seen firsthand the impact these students have in the classroom and has observed with pride their achievements following graduation.
Recent grad Ingrid Adams (BS '21), now an HR analyst at JPMorgan Chase, had the benefit of a scholarship throughout her Stern career. The support, she said, was more than financial.
"My scholarship helped build trust and confidence in myself," said Adams, "knowing that there are people who believed in me and wanted to help me pursue my education."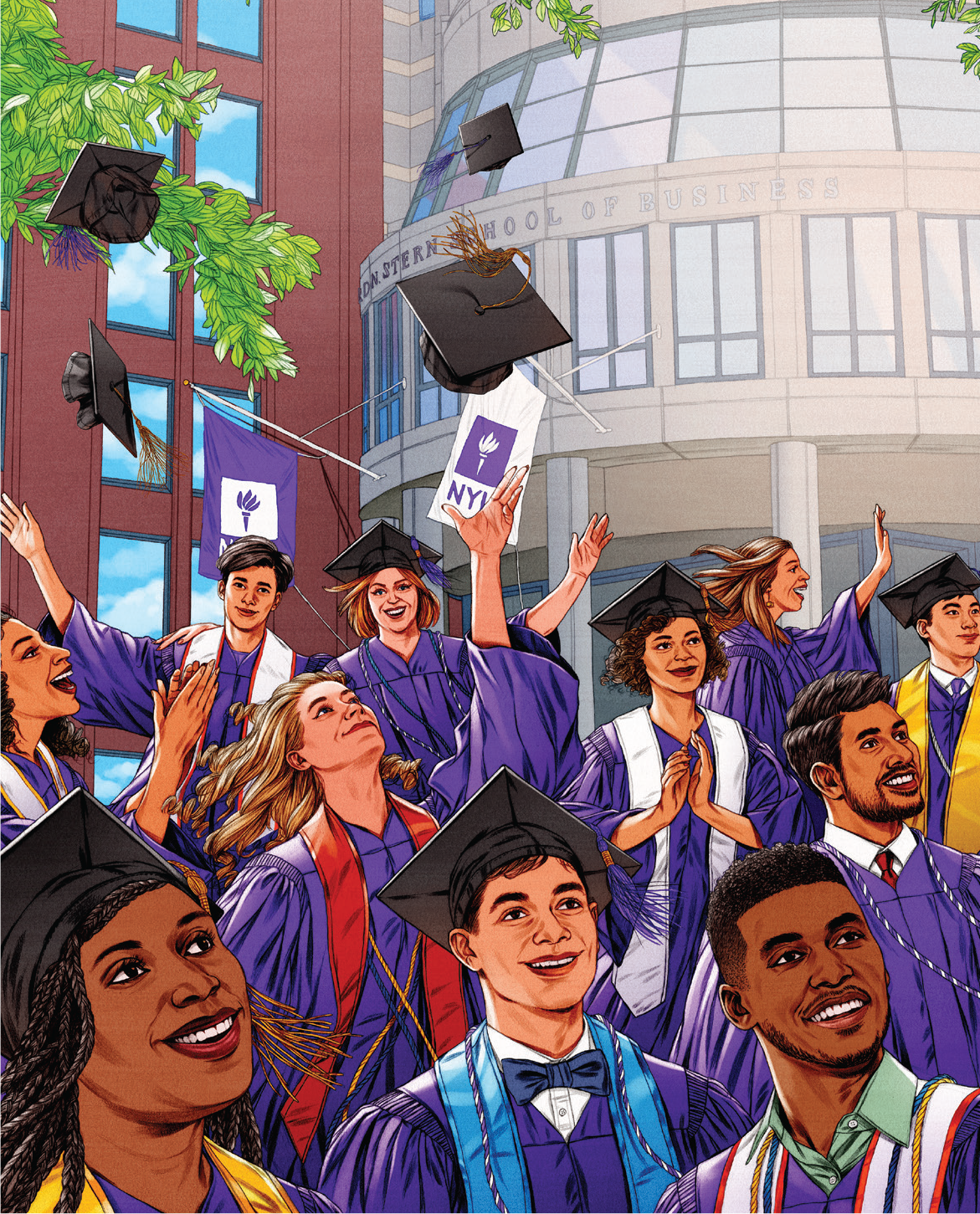 Berkley Gift Creates New Program
The Berkley Family Foundation's gift will fund a brand new program—the Berkley Achievement Scholars Program, providing scholarships to talented Stern Undergraduate College (UC) students with financial need. At any given time more than 60 Berkley Scholars from across the US will now be able to attend Stern UC tuition-free, thanks to the new program.
"Bill's vision and extraordinary generosity will not only profoundly impact the lives of hundreds of students over the years," said Raghu Sundaram, Dean, NYU Stern. "It will have a measurable impact on our ability to send a diverse cadre of leaders out into the world who can use their talents to create change."
Dean Sundaram sees the gift as a juggernaut to significant improvements in access to education. The Dean has brought access and inclusion into focus as one of his foremost priorities.
Stern Gift Expands Breakthrough Scholars
Now entering its seventh year, the Breakthrough Scholars Leadership Program was established through a pioneering gift of $5.75 million from Leonard Stern.
Stern's latest gift will enable a significant increase in the size of the Program through the next decade, allowing admission to a minimum of 20 new Breakthrough Scholars each year, beginning in fall 2022.
Breakthrough provides full financial support but goes well beyond financial aid by working to equip this select group of students with the skills and networks needed to excel at Stern and beyond.
"Students who have exceptional ability and fortitude, but lack the resources for a world-class education, deserve to have the doors at NYU Stern open to them," said Stern. "I encourage others to take on the challenge of access to education and change the lives of talented and deserving young people."
With worries about debt relieved by these scholarships, students can devote their full energy and intellect to preparing for their future careers. Breakthrough Scholar Sammy Omar (BS '24) recently said that his scholarship allowed him to do just that.
"Receiving my scholarship has lifted an enormous weight off of my family's shoulders," said Omar. "It has enabled me to focus on my studies without the financial pressures that many of my peers face. With my scholarship, I can just be a student, and, for that, I am incredibly grateful."
Breakthrough has reported numerous successes since its founding in 2015. It has achieved graduation rates of 100 percent in each of the three graduating classes to date. In addition, Breakthrough Scholars have held key leadership positions at Stern UC, including president of the Student Council and Stern Commencement speaker, and have graduated into professional careers at organizations ranging from Goldman Sachs and JPMorgan to Live Nation and Bloomberg Philanthropies.
What started with Dean Emeritus Peter Henry's vision and Undergraduate Dean Emerita Geeta Menon's oversight will now grow under the leadership of Robert Whitelaw, dean of the Undergraduate College, and Gary Fraser (MBA '92) EdD, associate dean for Diversity and Inclusion, and their teams, as they work together to scale and build the program.
"Leonard has always shown extraordinary foresight—from creating one campus for all students, undergraduate and graduate, through his naming gift in 1988, to funding the launch of the initial Breakthrough Scholars Leadership Program in 2015, to supporting this tremendous expansion of the program today," said Dean Sundaram. "It is a matter of enormous pride for us to partner yet again with Leonard in the pursuit of expanding access to a Stern education."
From Modest Origins to Great Acts
Bill Berkley and Leonard Stern each trace their roots to humble family histories. And each has gone on to fulfill a personal promise to help others succeed.
Berkley was 11 years old when his father was killed in a plane crash, leaving the family without its main breadwinner. "When I was admitted to Stern, I was the beneficiary of a scholarship that gave me the chance of a lifetime to study tuition-free," he said. "I often think about this extraordinary opportunity that dramatically impacted the path of my life, and I am fortunate to be able to pay it forward.
"I am pleased to build on NYU Stern's efforts to tackle the problem of unequal access to higher," said Berkley. "Empowering people changes the world."
Berkley started giving back to his alma mater shortly after graduating from NYU in 1966. While founding and building the W.R. Berkley Corp. into an international commercial insurance holding company, he has had a transformative impact on NYU, the Stern School of Business, and hundreds of scholars across the University.
Berkley has served, and continues to serve, in leadership roles across NYU, including the Stern Executive Board, the NYU Langone Health Board of Trustees, and the NYU Board of Trustees. His dedication to Stern and NYU is evident in his unwavering support of NYU's most pressing priorities, from professorships and scholarships to centers and facilities. Some notable examples at Stern include the William R. Berkley Professorships in Economics, the Berkley Center for Entrepreneurship, and the William R. Berkley Scholarship Program for MBA students.
Leonard Stern's life history reflects the ambition and fortitude of his father Max, a German immigrant who arrived penniless in the US in 1926 with 5,000 singing canaries—an unusual repayment for a modest loan—and promptly sold them upon arrival in New York.
In true entrepreneurial fashion, he gradually expanded to a full range of pet supplies. After assuming the firm's helm in 1959, Leonard built it into the giant Hartz Mountain Products Corp. The pet supplies company was sold in 2000; the Hartz Group that Leonard heads today is a privately owned real estate and financial investment company. It is currently one of America's largest private owners of industrial real estate.
A member of the NYU Stern Executive Board, Stern is a well-known philanthropist who has focused his giving on education, medical research, and helping individuals facing homelessness. His landmark naming gift in 1988 enabled NYU to consolidate its graduate and undergraduate business education facilities at Washington Square, creating the Leonard N. Stern School of Business.
Stern also founded Homes for the Homeless, the largest nonprofit provider of residential, education, and employment training centers for homeless families in the country and created a free milk program for families with children in poor neighborhoods in New York City. Stern has also given millions to the Wildlife Conservation Society fund for the Central Park Zoo.
Seismic Waves of Gratitude and Hope
As the gift announcements were made, the sentiments poured in. When Stern's gift was made public, one of the first to praise Stern's ongoing commitment was Berkley, who sees unequal access to higher education is one of the great problems of our time.
"Leonard's gift is a wonderful show of leadership in this context, helping level the playing field," said Berkley. "I was very happy to see Leonard and NYU Stern leading the way on this important issue."
Chair of the Stern Executive Board Andre J.L. Koo (MBA '94), expressed similar sentiments for both gifts.
"As a former Chair of Stern's Executive Board, Bill Berkley has been a role model for the school in countless ways, and for decades Leonard Stern has shown extraordinary leadership and commitment to Stern," said Koo. "Through their incredible generosity, a Stern education is possible to more deserving students who would not otherwise be able to attend."
Dean Sundaram looks at these gifts as part of a virtuous circle of promise and hope. "They will change the lives of many students, who will go on to impact the world in unimaginable ways and inspire others to do the same. Their gifts go beyond a dollar amount. They've given our faculty, our alumni, and most of all our future graduates 100 million sources of inspiration, and 100 million reasons to believe in a better world," said Dean Sundaram.
---
Three Questions with Bill Berkley (BS '66)
The Chair of NYU's Trustees looks back, offers advice for students, and shares his guiding principles toward giving. Bill Berkley is deeply committed and connected to the student community at NYU and Stern. With the hindsight of having been a Stern student, a scholarship recipient, and now a University leader, he brings a unique 360-degree perspective to the student experience and his desire to help improve lives and society through scholarship.
What do you wish your 22-year-old self had known?
I was so involved working and achieving that I had little time for relationships with my fellow students. I am not sure if that was a strength or a weakness, but it was a reality of an overly-motivated person who struggled to go faster and do better every minute of every day.
In today's world, what advice would you give students?
The outcome of our lives is impacted by many things. Most importantly by how hard we work and how thoughtful we are. It is easy to attribute success to luck or happenstance but, in fact, that is rarely the case. Attitude is the cornerstone to one's future success. Positive attitude combined with hard work and thoughtful behavior will most likely result in a successful outcome. Focus and commitment when combined with analytics and that positive attitude greatly enhance the likelihood of achieving the life outcome that you desire.
What guides your decision to make significant gifts, such as the $50 million to support scholarships?
This is the largest individual gift I have ever granted. The considerations in making any large gift are always fundamentally the same; how much will the benefit be to both the individuals and society over the long run? It is this question that directs the choice of the institution through which the gift is directed. I concluded that NYU and Stern will carry forward our vision for helping middle class Americans attend a world class institution.
Illustrations by Michael Hoeweler