NYU Momentum Campaign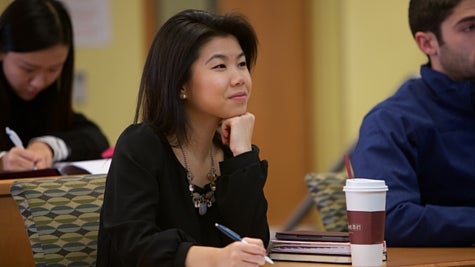 Unleash the Ambition of Talented Men and Women
For each student with need—and almost half of our undergraduates are eligible for scholarship aid—we do our best to build an award that adds our own grants to private and government resources. And while NYU does provide an extraordinary amount of assistance, we are not able to meet the overall financial needs of our students.
That is why our ambitious goal for the Momentum Campaign is to raise $1 billion exclusively dedicated to generating scholarships. Your partnership and participation is vitally important to help us meet this goal. New York University stands ready to educate the leaders of the future. Your generosity will enable us to bring more of the world's most talented young minds to the Washington Square campus and across our global network.
We need you to set in motion a campaign focused on one goal: to unlock the potential and unleash the ambition of talented men and women. We cannot think of a more worthy endeavor.
With your help, we will have the resources to enable our students to reach even greater heights.
Make your gift today.
---
To read more about NYU's Momentum Campaign, please visit the
Momentum Campaign website
.