Charlotte Pearl Rubens Bloomberg (BS '29): A Role Model for Community Service and Leadership
—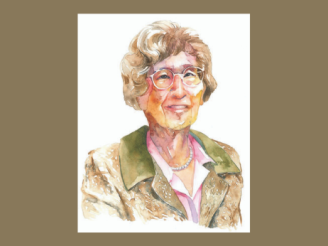 Former NYC Mayor Michael Bloomberg wrote in his biography that his mother taught him the value of hard work, intellectual curiosity, and ambition to achieve his goals. A few of her accomplishments include:
Graduated from high school at age 16 and went on to earn a bachelor's degree in accounting from NYU in 1929, a time when few women attended college
Helped raise scholarship funds to support female students at NYU Stern
Became the breadwinner after the loss of her husband, serving as a role model for her family 
Was an active leader in her community well into her 90s, having served as co-president of Temple Shalom and a patron of the Medford Public Library in her hometown of Medford, Mass.
To celebrate her legacy, the Bloomberg family funded a children's center at Johns Hopkins Hospital that was named in her honor and dedicated a maternity and  pediatric center at Hadassah Hospital in Israel, one of the many causes she supported.