Endless Frontier Labs' First Startup Cohort Graduates, Taking a New MBA Grad With It
—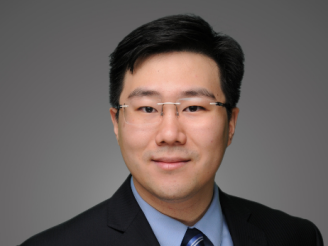 This past May, the Endless Frontier Labs (EFL), a program at NYU Stern to accelerate early-stage science and technology-based startups, graduated its first cohort. The milestone concluded a nine-month program during which EFL mentors worked with admitted startup founders in either Life Sciences or Deep Tech tracks to set goals for the startups and acted as an informal advisory board to guide founders on how best to scale their businesses. Startups that make progress in the EFL program are also able to attract financing from investors.
Additionally, NYU Stern alumna Elizabeth Elting (MBA '92) has donated $2 million to EFL to provide investment funding for promising ventures featuring women in leadership positions or women-centric businesses that have successfully completed the program.
One of the 34 startups moving onward from the program is PhAST Diagnostics, which is developing an AI-based computer vision technology to help tackle the global healthcare threat of antibiotic resistance. Moving onward with PhAST is newly minted Stern Full-time MBA graduate Wilson Keng (MBA '20), who consulted with the startup through EFL during his MBA program and accepted the role of head of business operations-over a more traditional job offer.
"I've only ever worked in consulting," Keng said, "but EFL gave me the opportunity to test the startup environment while also earning credits toward the MBA. The experience taught me I wanted to make real business decisions, be on the inside, have skin in the game. And PhAST has carved out a solid niche, as antibiotic resistance is a growing problem, especially post-Covid."
According to EFL's founding director, Professor Deepak Hegde, "Our mission is to bridge the gap between science and societal impact. We believe business strategy, validation by scientific peers, and connections to investors are essential for the successful commercialization of scientific breakthroughs. To that end, EFL provides founders access to an unparalleled network of business coaches, scientists, investors, and Stern MBA students to help transform their ideas into high-growth businesses. This year, even as the Covid-19 pandemic struck, several of our startups took on the challenge of combating health, diagnostic, and disinformation issues related to the coronavirus, with the guidance of our mentors."
 
---

Image: Through EFL, Wilson Keng (MBA '20) secured a role at PhAST Diagnostics.