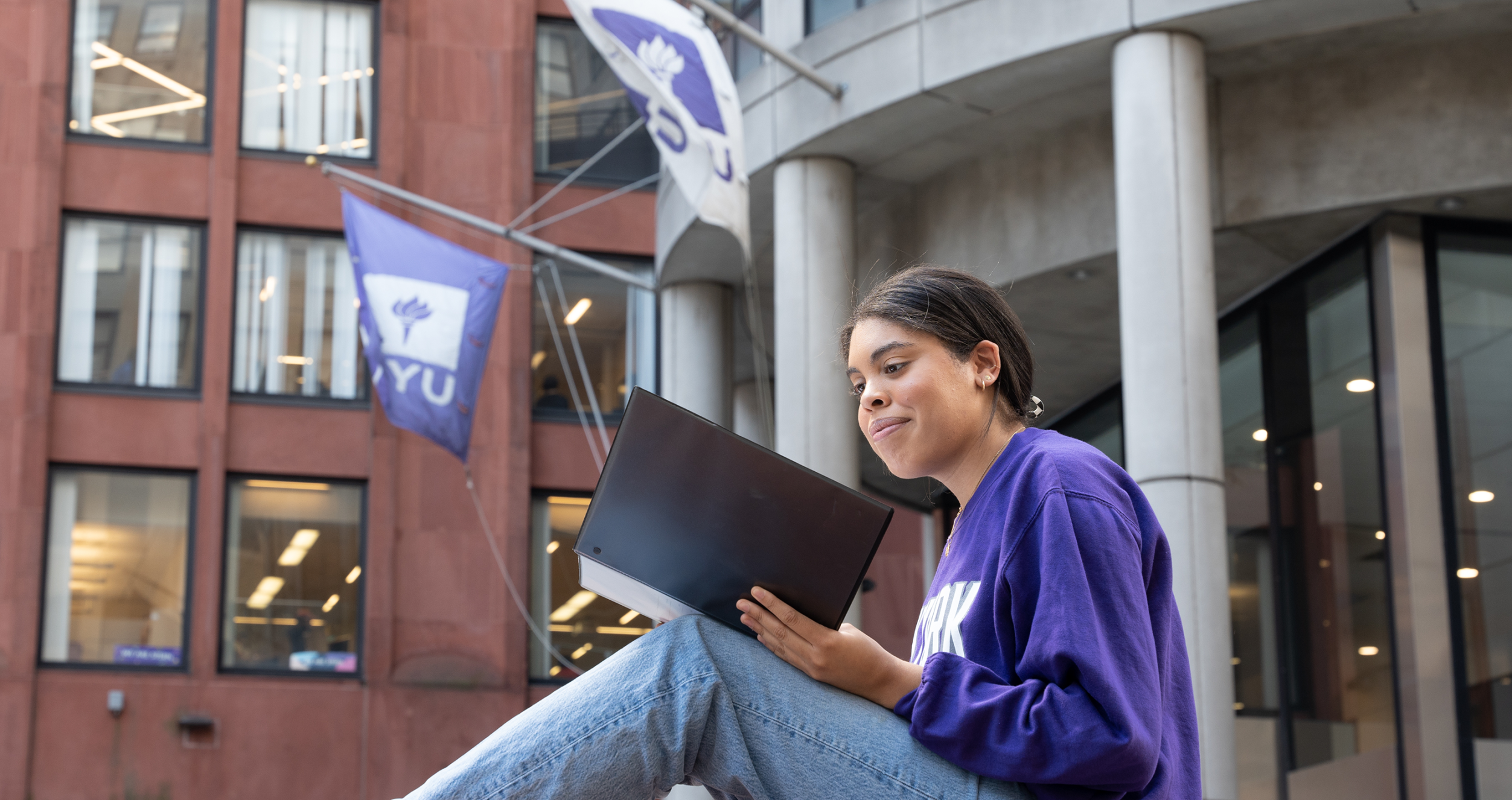 Supporters by Type
Friends
NYU Stern is honored to acknowledge the friends of the School who are dedicated to our mission.
---
Anonymous (10)
Damola Abiola
Andrea N. Abreu
Timothy Ackerly
Aneesh Agarwal
Rosie Albright
Dina Aldad
Michael Alix
Andres Jose Alvarado
Daniel Ambrose
Aaya Hesham Anan
Diane Archer and Stephen Presser
Marco Argenti
Ivan Ernesto Aristy Eusebio
Daniel Aronson
Christopher Avery
Peter D. Balsam
Janet Band
Vivek Bantwal
Enrique Bañuelos de Castro
Pauline Lincong Bao
Isabel Becerra
Karen G. Bekker
Dan Bena
Danielle Telsey Bennett
John Paul Benson
Rhys Berezny
Laurence H. Berger
James R. Berman
Milena Anna Bermanova
Andrea E. Bernstein and Tom A. Bernstein*
Judith Berson
Anjali Bhai
Pooja Bhatia
Naigam Hardikkumar Bhatt
Isabelle Bichler
John H. Biggs and Penelope Biggs
Jason A. Bilanin
Arzu T. Bitar and Karim Bitar
Katherine Grace Blum
Robert C. Bole
Scott J. Bornstein
William Patrick Brandt
Katie Braude
Ana Bravo
Sybille Brewer
James Brickner
Daniel Browarny
Alec William Brown
Michele Browne
Thao Truc Bui
Mark Bush
Beverly Butler
James Michael Calvello
Mark Caplan
Michael Capozzi
Rachel Cristina Carson
Elizabeth B. Cashman*
Miltos Catomeris & Debora Spar
John A. Catsimatidis*
Christopher A. Cee
Wonki Cha
Mimi Chamberlain
Anne Chambers
Christopher Chan
Anthony T. Chang
Chih-Ling Chang
Joshuan and Sue Chang
Angad Chawla
Jack Chehebar
JianJun Chen
Justin Chen
Xiaoqin Chen* and Li Xu
Ying Chen
Alex S. Chi
Christopher Robert Chiappetti
Ryh Y. Yeh and Chin H. Chiu
Jessica Chiu
Linus Chiu
Lois S. Choi
Stephen Chow
Rubinel C. Chrysostome
Alice Chung
Ryan Ciesla
Alexander Jay Ciklik
Mary Clarke and Peter Clarke
Daniel Alberto Clavijo
Marilyn A. Coats-Thomas and C.G. Brian Thomas*
Julie Cochran
Craig Cogut and Deborah Cogut
Andrew Cohen and Lydia Cohen
Charles Henry Cohen
Shelly Cohen
Stephanie E. Cohen
Jacob Comer
Abigail Rebecca Condliffe
Julie V. Conklin*
Carolina Cortes-Rivera
Robert Coven
Susan Coy
Patrick J. Coyne*
Cathy Ann Cramer
Kelly Curran
Jane DaCosta
Robin Dahlberg and Edwin S. Maynard
Kathryn Dasalla
Siddhant Dash
Anthony Davis*
Jacques De Villiers
Jam Matthew Lucena Dela Fuente
Amy K. Delgado
Mary Dettling-Wright
Donald Francis Donovan* and Jennifer Lake
Andrew Dorn
Christopher J. Drew*
Jennifer S. Dudgeon
Mujesira Dudic
Timothy M. Dungan
Timothy Dunn
Bruno Dupire
Laura Edell
Kwame Effah-Wiafe
Michael F. Eichert* and Nancy C. Eichert
Robert Dylan Eisenman
Naaman El Bejjani
Errol Elbasan
Sofia Elhusseini
Dorothy Emer
Judy Eng
Jonathan Englert
Cass English
Nazanin Ershad Karimi
Odina Eshxanova
Reynaldo Amaro Espinoza
Eileen Fahey
Nathan Fallin
Ziyu Fan
Susan E. Feit
Courtney Ferguson
Dalen Ferreira
Jill S. Ferst*
Matthew Sam Fertig
Frank J. Fertitta, III*
Jesse Fink
Saloni Firasta-Vastani
Wayne S. Firsty
LaShawna M. Fitzpatrick
Ethan Fleming
Tyler Flood
Dan Fogel
Joshua David Jiyau Forgy
Paul S. Freed and Eva M. Praeger Freed
Joyce Freeling
Paul J. Fribourg*
Adena Friedman
Daniel F. Friedman*
Ian Friedman
Terry Friedman* and Elise Karl
Richard A. Friesner and Aimee M. Telsey
Daniel Galal
Gilberto Garcia
Clara J. George
Alan Gerstein
Sarah Gilson
Leslie Gimbel
Mae Jean Go
Mae King Go
Qung W. Go
Carly Goettel
Alison Goggins
Vesela I. Goings
Adam Goldstein
Bennett W. Golub and Cynthia Golub
Maria Angelica Gonzalez Pulido
Christina Goryeb
Jeffrey S. Gould*
Andrew Gray
Claire Griffin
Yuke Guo
Robert B. Gurian
Hasan Oguz Guzel
Bruce D. Haber* and Madelaine Haber
Penny S. Haitkin*
Patrick R. Halligan
Genevieve P. Halloran
Jake Halloran
Deborah L. Harmon
Christina E. Harrington
Maury S. Harris
Richard E. Harrison
Zachary Ryan Hausman
John Herron, Jr. and Julia L. Moore
Roger Hertog*
Jon Hixson
Hannah Ho
Karen E. Hollis
Holly D. Holtz
Sandra Horbach
Dean Howell
Nicole Hu
Yu Hu, Ph.D.
Ann Y. Huang*
George Huang
Wendy Jiazhi Huang
Nancy Hunt
Deen Hussain
Jin Hwang
Sonia A. Hylton
Joanna R. Ifrah Goldman
Keisho Inoue
Laura Kornegay Irwin*
Audrey Jackson
Maxwell J. Jacobs
Mademue Jagana
Ananya Jain
Maryum E. Janjua
Jerry B. Jean
Eva Jen
Jennifer Jiang
Adrian M. Jones
Dana Jones
Kris Judd
Ellen Oran Kaden
Rebecca Kaden
Ronald N. Kahn
Shreya Kakkar
Gerald P. Kaminsky
Pranav Kanchi
Gerald C. Kane
Brad S. Karp and Roberta Karp
Charlotte Pauline Kassimir
Ruth F. Kavesh
Deirdre Marie Keane
Jessica Elena Keane
Megan Kelly
Robert L. Kerr
Hasan Niaz Khan
Naveen Khan
Qurat-Ul-Ain Khan
Mx. Richard & Anahed Kharibian
Melina J. Khwaja
Katherine Kiballa
Yongsung Kim
Ziho Kim
Paul H. Kirby
Clifford Klein*
Kenneth Rosenthal Kleiner*
Kristen Klimenko
Scott Knuth
Robert Kobayash
Vikram K. Kodipelli
Elliott and Carol Kominsky
Arjun Koolwal
Katherine Rennert Kreek
Joost Krikhaar
Samantha Paige Krulik
Loyiso Kula
Ryan G. Kuo
Glen Kushner
Joey Kwok
Yaroslava Kyrychenko
Scott Lambert and Alexandra Milchan-Lambert
Camille Tze-Lum Law
Ellen Lazarus
Gary G. Lee*
Karyn M. Lee
Mark Lee
Nancy L. Lee
Owen S. Lee
Szu C. Lee
Stephen Leeolou
Jose Leguisamo
Daniel R. Leon
Richard A. Levine
Arthur Levitt, Jr.
Mark Levy
Ellen B. Lewis and Jonathan Lewis
Helene G. Lewis*
Kyris Lewis
Brian Li
Derek Li
Isaac Li
Megan Yaxuan Li
Yuting Li
Ziqing Li
Allister Lim
Kaiwen Lin
Margaret Lindenburg
Helen R. Litt
Robert B. Litterman, Ph.D.
Connor Patrick Liu
Henry Liu
Jun Liu
Mengjia Liu
Ming Liu and Yi Zhang
Fei Lu* and Wei Yu*
Ke Lu
Michael Jing Lu
Wenqi Lu
Paula E. Luff
Michael Lund
Danny Xiyuan Luo
Jessica Luo
Cherie Ma
Eric Ma
Kristina Maiksteniene
Zain Arbaaz Majid
Adam Male
Alexander F. Malerba
Rishi Malhotra
Rishi Mandapaka
Carole Mandel
Angelina Maravi
Barbara G. Marcin
Harris Marmor
Thomas M. Marriott
Kate Marshall
Marissa Martin
Camille Massey*
Dawn Masterson
Kuriakose Mathew
Charles E. Mayette
Diana McCargo* and Peter Swift*
Allan R. McDonnell
Victoria A. Mcewen
Mary McGoff
Daniel Ryan McMichael
Amol Mehra
Arlene Messer
Michele A. Miano
Stephen Nikolaos Michael
David B. Michener
Meg Miely
William Milberg
Jayne N. Millard
Rachel Miller
Brett Milotte*
Vedant Misra
Chahat Mittal
Gregory James Mizii
Melanie Montesino
Marilyn Morris
Rairis Magdalena Morrobel Reyes
Praveen Moudgal*
Victoria Moura
Amelia K. Murphy
Dawn M. Nacional
Thomas J. Nagy
Mark Nahas
Emily Jiwoo Nam
David G. Nanus and Sarah Nanus
Belkis Nasser
Nelly Nath
Jesus N. Navarrete*
Yoana Nenova
PJ Newcomb
Craig Newmark* and Eileen Newmark*
Niklas Zi Zhan Ng
Andrew Quanhao Ni
Lars Nielsen
Rovindranath Nithoo
Frank Nothaft
Ogden William Nutting
Ugochukwu Alex Nwaghodoh
Scott Lawrence Oatkin
Patrick F. O'Kane and Charity A. O'Neill-O'Kane
Ijeoma Okoronkwo
Maribel Oliver Quinones
Keshia Ong
Ken Ordini
Wanda Xochel Ortiz Navarro
Kristann Orton
Darlena Ozuna
Matthew Padilla
Amina Asantewaa Page
Ze Pan
Muhammad Ahsan Paracha
Jinwon Park
Init Patel
Kayan Vimal Patel
Mayur Patel
Sajni Sumir Patel
Charles W. Patrick
Nicole Valentina Pena
Randy Penn
Gopakumar K. Periyadan
Phyllis Peshkin
Ilan Yan Pesselev
David Peteler
Joan W. Petroff
Anna Suhee Pettersson
Minhtri D. Pham
Dusty Philip
Anna M. Pitio
Nellie T. Pitt
Stephen F. Pizzitola
Josh Polan and Sharon Polan
Steve Poleskey
Nick Pomponi
Lenny Zulhay Portorreal
Daniel Potter
Susanto Purnama
Hui Qian
Guangyao Qin
Harriet Rabb
Amy Radin* and Mitchell Ellis Radin
Danuta Radlowska*
Ayesha Rafique
Nagarajan Rajendran
Melvin Ramirez
David G. Reames
Nathanael Rhodes
Taylor Joseph Rhodes
Katherine E. Richardson
Elissa Richman* and James S. "Great Neck" Richman*
Barbara Rifkind*
Michael Rimland and Rachel Rimland
Jason Fabian Rincon Rubiano
Giuseppe Riso
Franklin Robinson*
Robert F. Roden
Raquel A. Rodriguez
John W. Rogers, Jr.
Elisa Grace Ron
Jeremy B. Rosen
William Rosen
Allison C. Rosengard
Peter Rosenthal*
Jessica Rossi
William I. Rothbard
Delilah R. Rothenberg
Maria Salerno
Katrina Salmon
Deborah L. Samper
Michael Samway
Catalina Romelia Sanchez
Suresh Lal Sani
Pamela Daris Santos
Peggy Schecter
Stephen Scherr and Susan B. Scherr
David Schilling
Richard Schneidman
Ellen Schorr
Elliot Schrage and Juliet Whitcomb
Michael Schreiber
Til Schuermann
Christine Scott
June E. Sefcik
Kabir Sehgal
Mitchel E. Sekler
Emily Senay
Sanjana Suresh Shamdasani
Isaak and Bela Shandler
Sanjana Shankar
Toby Shannan
Alexis Shantz
Virendra P. Sharma
Tara Elyse Shear
Yuan Shen
Risha Shetty
John Braddock Shoemaker
Cheena Singh
Seema Singh
Cameron A. Sinz
Tod Sistrunk
Michelle Monique Skaf
Anna Skarpalezou
Nicholas B. Skelos
Walter and Judith Sleeth
Roberta Smath
Salomon Smeke
Bradford Smith
Ray A. Smith
Spencer A. Snyderman
Kwanting So
Moinuddin Md M. Sobhan
Raulinso Enrique Solano Caicedo
Benson K. Somuah*
Sunny Son
Jaya Sondhi
Elizabeth Michelle Soto
Ryan Spanier
Nicholas Alexander Sporck
Sara Sprung
Kathleen Margaret Starsia
Tyler J. Steil
Edward J. Stern
Nicole Stryker
Razia Sultana
Tanav Suman
Amber Sun
Ekundayo Sunmonu and Omolola Sunmonu
Jeff J. Sutton
Jacek Szarzynski
Mark Tabet
Mikhail Ali Talib
Harit Talwar and Reena Talwar
Shumin Tan
Sean Yan Tanabe
Chandrika Tandon and Ranjan Tandon
Joseph Tang
Apicha Tangwiwat
Ed Taniguchi
Megan Elizabeth Tantillo
Dave and Mae Seam Tateosian
Andy Taylor
Colin Teichholtz
Didier P. Teirlinck
Mark Tercek
Priya Thakur
Ralph W. Tierce
Sofia Isabella Toledo
Jieying Tong
Mirvetk Tonuzi
Lawrence S. Toppall
Spencer Harrison Tsao
Cynthia Tsui
David Tulauskas
Steven Marc Tuttleman
James R. Utaski*
Maria Jose Valbuena Mendoza
Anthony Van Dyck
Sohil Varshney
Amy Vinciguerra
Jay Vitjaen
Thu Minh Vo
Charles P. Wallace
Douglas P. Wallach
Adrian Wang
Angela Wang
Haoqi Wang
Jinghui Wang
Lane Wang
Yingkai Wang*
Andrew Warren
Luca Washenko
Lawrence Wasserman
Jonathan Weatherly
Jeannine B. Webber*
Leta Weintraub*
Kimberly Welch
Elizabeth B. West
Alexander T. Wey
Evelyn M. Witkin
Karen L. Wolff
Christina Wong
Stella Wong
Yun Paul Woongsup* and Kyungwha Yun*
Junting Wu
Patrick Tate Wu
Richmond Xiao
Liqi Xie
Baozhong Xin
Kevin Liu Xiong
April Xu
Stephen Reishin Xu
Nan Xue
Mx. Chris & Lucy Grace Yaldezian
Dunsheng Yang
Lucy Yiming Yao
Bradford Milton Yau
Arshene Yavari-Baigvand
Vincent Zhou Ye
Brooke Ruyue Yeh
W. Thomas York, Jr.
Manda P. You
Christopher G. Yu
Diana Yu
Jonathan Parker Yu
Yun Yun
Carlos H. Zambrano
Bonnie Fein Zaroff
Jerry Shukai Zhang
Sanders Zhang
Xinyi Zhang
Ariana Liyuan Zhao
Gloria Zhao
Xiufang Zhao
Grace Carolina Zheng
Kelvin Chen Zheng
Xueyao Zheng
George Zhou
Zhenghuan Zhou
Ruihao Zhu
Robert A. Zock*
Scott Zucker
---
If you have questions about your listing or would like more information on how you can contribute, please contact the Office of Development & Alumni Relations at 212-998-4161.
* Denotes consistent giving of five or more years
Ɨ Denotes deceased