Interning with the Rainforest Alliance
—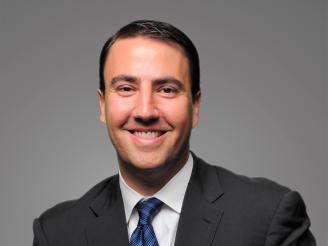 This summer Jamison A. Friedland, MBA Class '20, interned at the Rainforest Alliance, through 
NYU Stern's MBA Sustainability and Human Rights Fellowship
. Read on to learn more about his time as an intern:
Tell me about your summer internship experience? Where did you work and what types of projects did you work on?
In the late spring and summer, I had the privilege to intern with the Rainforest Alliance. The main deliverable I worked on during the internship was producing an investment plan for financing smallholder tree crop farmers throughout the world, with a specific focus on cocoa farmers in West Africa. Initially the work involved reviewing and consolidating data and earlier analysis both from within Rainforest Alliance and externally from sources like Dalberg and Root Capital. Based on the research, I was able to formulate a methodology for predicting the financing needs for larger-scale projects. Finally, I was able to breakdown the predictive financing needs into potential source groups and suggested possible financing structures to implement this increased capital.
What was the most valuable thing you learned at your internship?
The most valuable experience I gained during the internship was a better understanding of how so many of the United Nation's SDGs are interconnected. For example, by focusing efforts and funds on "just" agricultural challenges, there are arguably at least 12 of the 17 SDGs addressed when extrapolating beyond the initial investments. In contrast, by ignoring some of these challenges, it is possible to follow the chain downstream and see the negative consequences beyond just the hardships faced by the farmers themselves.
Did your summer internship experience change your thoughts about your career trajectory moving forward?
The internship provided great real-world experience in a field that I am excited to enter. Prior to the internship, I had done some work in the social impact space but none was from an investors viewpoint. My educational background and previous work experience had been in finance and investment and I had hoped to utilize that background to enrich my move into the sustainability area. The work with Rainforest Alliance confirmed the need to bring this perspective to sustainability and allowed me to exercise my entrepreneurial skills thus blending innovation and finance with sustainability to achieve economic goals.