The New Rules of Business in a Evolving Word from the Aspen Institute Business & Society Program
—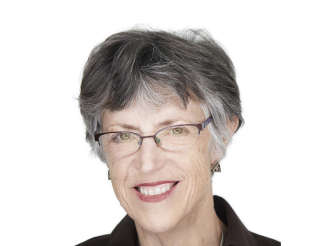 The Six New Rules of Business: Creating Real Value in a Changing World
, by Judy Samuelson, founder and executive director of The Aspen Institute's Business and Society Program, tackles profound shifts in attitudes and mindsets that are redefining business success—and the systemic forces and blind spots that hold business back from putting the health of society at the center of business decision-making.
Internet-powered transparency. More powerful worker voice. The decline in importance of financial capital. The complexity of global supply chains in the face of planetary limits. Samuelson uses examples and insights drawn from 20+ years of working closely with business executives and change agents to capture this moment—and to advance a set of ideas that are already in play. "Business", she says, "isn't bad or good, moral or immoral – the mindset of the executive, and the decision rules, incentives and protocols applied in business have good and bad results."
How will the change take place?
For example, Chapter 2, introduces Rule #2 – "Business Serves Many Objectives beyond Shareholder Value" and begins with this story: 
Karen Brenner teaches Law and Business at NYU. She takes her students through a simple exercise each semester: filing to obtain a license to open a business. It costs $60 dollars and requires you to fill out a form that asks the purpose of the enterprise. It's a teachable moment: Purpose is the starting point.
What is needed to succeed in tomorrow's economic and social landscape?
You can order a copy of Judy's book [and support your local independent bookstore] by ordering from Bookshop.org, or find Six New Rules wherever books are sold. To
download an excerpt,
and for more on our friend and collaborator, Judy and the work she has led at Aspen visit: 
https://judysamuelson.com/