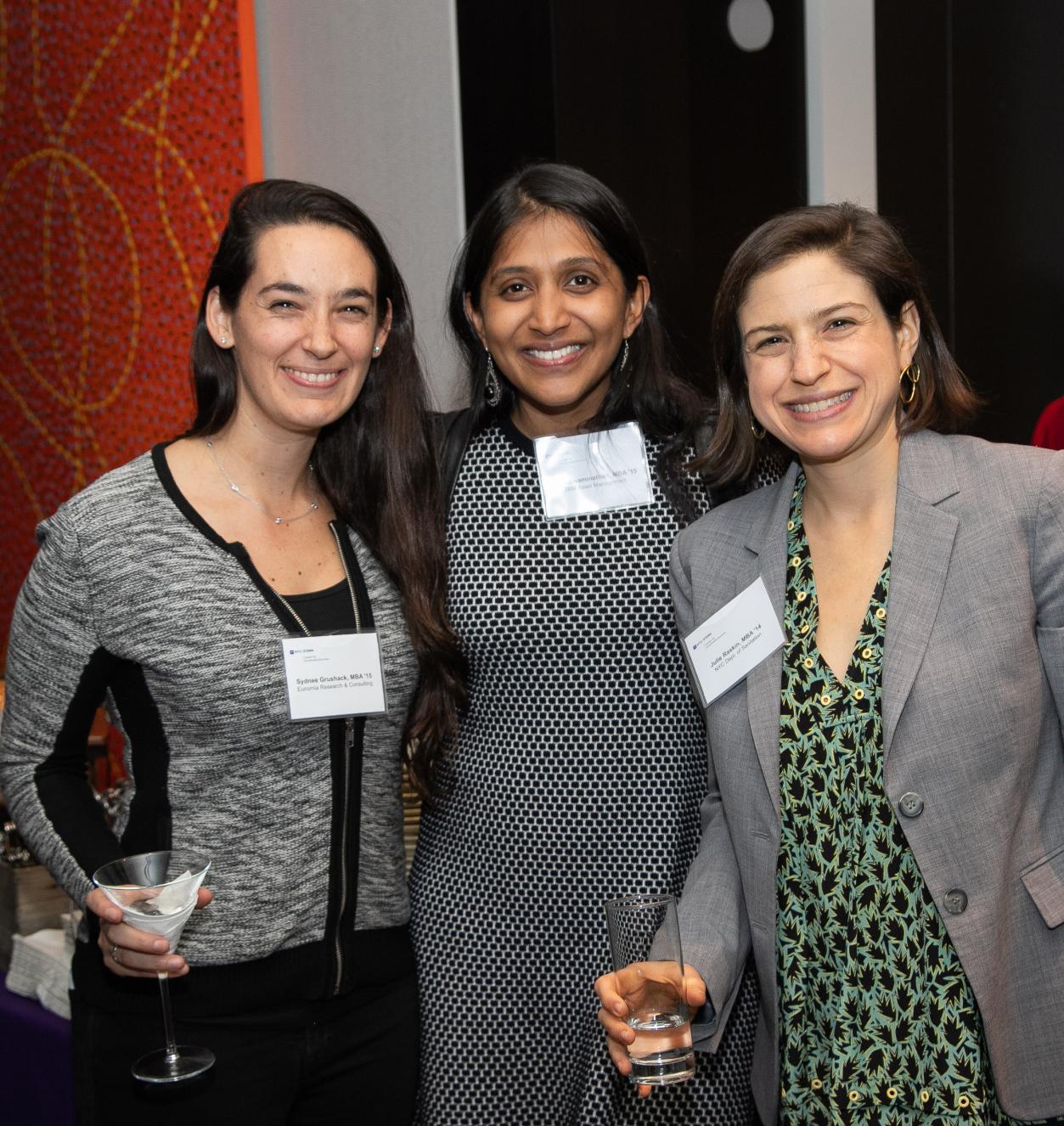 Alumni Engagement
The NYU Stern Center for Sustainable Business (CSB) engages with a network of over 2,000 alumni who envision a better world through better business
The NYU Stern Center for Sustainable Business is proud to have built a network of over 2,000 NYU and Stern alumni working to build a more sustainable future.

Through opportunities ranging from classroom guest speaking to research partnerships, CSB engages with alumni to advance their alma mater's and their own organization's involvement and impact in sustainability, provide access to top-tier student and alumni candidates for internships and hiring at their organizations, and expand their own networks of professionals in sustainability for collaboration and resource exchange.
Help Build the Business Case for Sustainability
Develop the business case for sustainability at your company in partnership with our CSB Return on Sustainability Investment (ROSI) team.
Engage with current students studying sustainable business through guest speaking, coffee chats, consulting projects, and hiring.
Support CSB to ensure the continuation of our education, career development, research, and outreach initiatives. CSB is grateful to raise all our own operating and research funds from alumni and other supporters.
Join a Network of Alumni in Sustainability
Attend alumni-only thought leadership and networking opportunities. Reach out to us to introduce yourself and learn more.
Join our LinkedIn group of NYU Stern and NYU alumni working in sustainability. Alumni are encouraged to use this group to network, share sustainability-related news and events, post job opportunities, and more.
Read about fellow Stern alumni conducting impressive work in sustainable business on our alumni profile page.

Get Support for Your Current or Future Career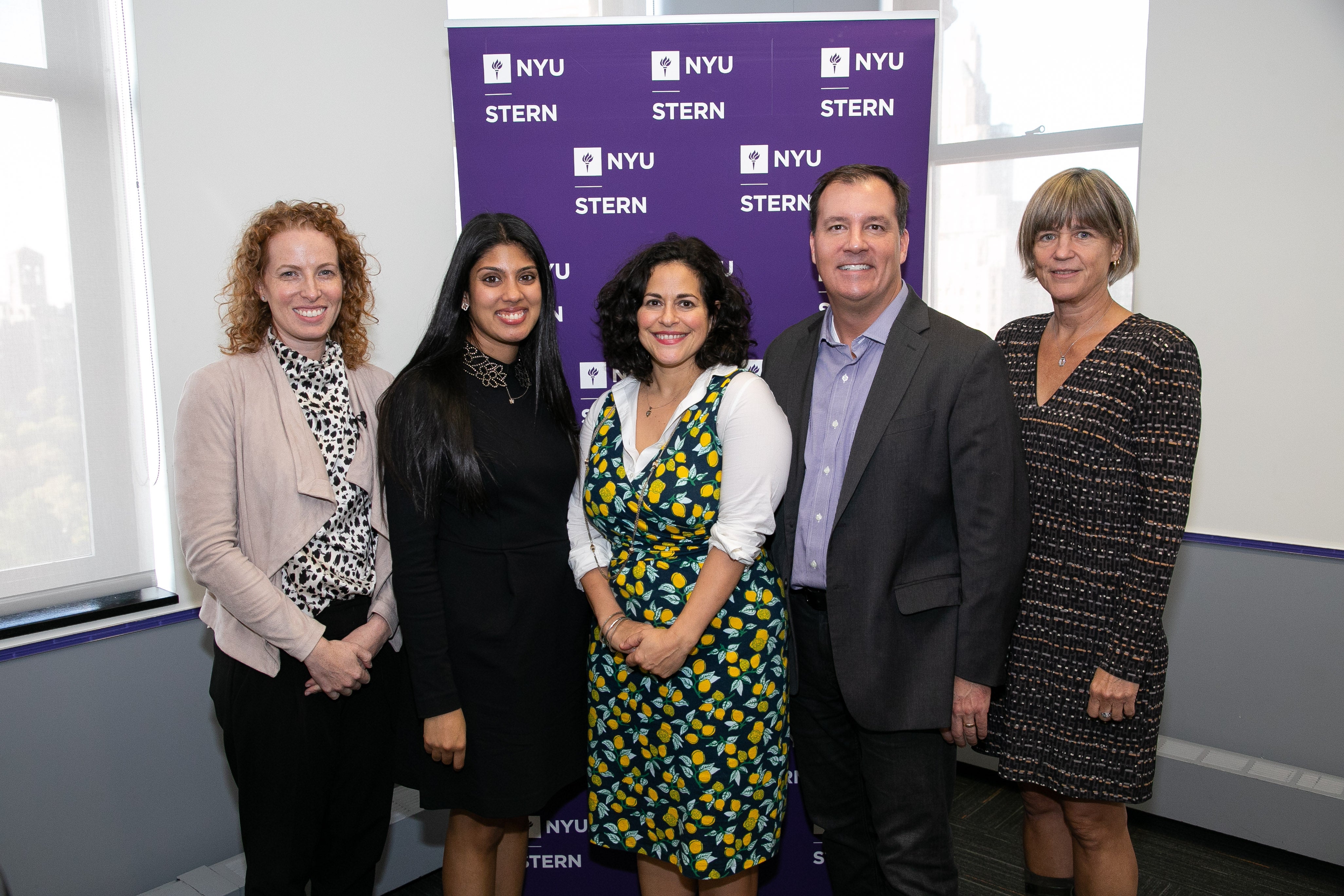 At the October 2019 event 
Leading From Within: NYU Stern Alumni as Intrapreneurs in Corporate Sustainability.
 From left to right:
 Sophie Rifkin
, Director of Corporate Research & Engagement, NYU Stern CSB, 
Meghna Sarma (MBA '17, BA '04)
, Senior Manager, Corporate Responsibility, PVH Corp, 
Jennifer Gootman (MBA '10)
, Vice President, Social Consciousness & Innovation, West Elm, 
John Scott (MBA '00)
, Chief Transformation Officer, Subway, and 
Tensie Whelan (BA '80),
 Director, NYU Stern CSB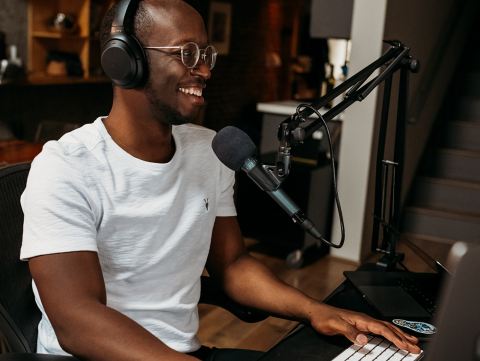 Alumni Spotlight
CSB conducted interviews with several alumni working in sustainable business
Interested in collaborating?
Contact Us