MBA Fellow Analyzes B2B Sales and Recycling Data at Nespresso
—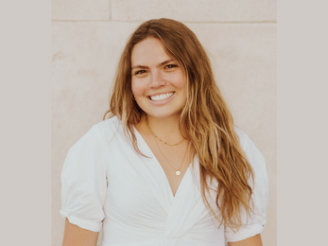 During the summer of 2022, Sophie Kennedy (MBA '23) interned as an 
NYU Stern MBA Sustainability Fellow
 at Nespresso. Read on to learn more about her time there:
Name
: Sophie Kennedy
Year
: 2023
Specialization
: Marketing
Over the summer I worked on the sustainability team at Nespresso USA. As sustainability reaches all company functions, I worked on various projects: from B2B recycling data analysis, to regulatory research, and initiative mapping for the B Corp principles.  My core project was to analyze B2B sales and recycling data to determine the company's benchmarks as well as Nespresso's areas for improvement or opportunity. This experience was especially helpful in improving my data analysis skills - one of the main skills I had hoped to develop during my MBA.  
Nespresso has a unique issue at hand: coffee production will be negatively impacted by climate change. For this reason, the company is committed to making coffee farming more resilient through regenerative agriculture and has programs to support farming communities. A good example of this is their most recent marketing campaign, The Empty Cup, in which the company highlights the threats climate change poses to coffee production. Climate action is imperative for the wellbeing of Nespresso – yet the main challenge is that not one company can solve such a global issue.   
Nespresso is uniquely positioned within Nestle to not only benefit from the resources of a larger CPG organization but to inspire change beyond their corporate limits. For example, they've worked with local governments to develop recycling programs. Sustainability work, specifically a commitment to climate action, is essential for Nespresso to protect the future of coffee, as well as their business. The question that remains: after a commitment to being carbon neutral by 2022, how will Nespresso inspire other organizations and governments to take the necessary climate action to protect the coffee industry from climate change?