Beverly Teng, Assistant Research Scholar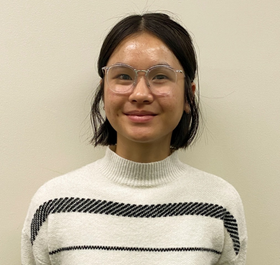 Beverly Teng is an Assistant Research Scholar at the NYU Stern Center for Sustainable Business, where she supports CSB's Return on Sustainability Investment (ROSI) research and company engagements. 
Prior to joining the CSB team, Beverly worked in sustainability roles at the Port Authority of NY & NJ and at Krave Beauty, a New York-based skincare company. At the Port Authority, she worked on projects relating to the decarbonization of transportation systems, with a focus on the organization's zero emissions vehicle/equipment program. In this role, she engaged with key stakeholders across various industries (e.g. aviation, shipping, construction) to refine and further develop emissions reduction strategies to reach the organization's goal of net zero emissions by 2050. At Krave Beauty, she focused on supply chain and operational sustainability and helped the company take on new sustainability certifications and initiatives, such as Climate Neutral. These experiences have helped her understand the importance of engaging businesses to be more proactive about sustainability. She holds an MS in Sustainability Management from Columbia University and a BS in Environmental Sciences, with minors in Environmental Studies and Philosophy, from the University of Toronto. 
Beverly can be contacted at beverly.teng@stern.nyu.edu.