Marketing Dive Feature: COVID-19 Moves Companies and Consumers Toward Sustainability
—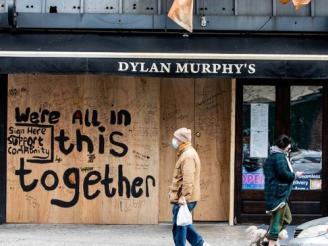 CSB Director Tensie Whelan is quoted
in an article in Marketing Dive
, in which author Peter Adams argues that the COVID-19 pandemic has created an increased necessity for businesses to shift to sustainable practices.
During this time of uncertainty, it is crucial that brands build a wider range of public trust and consumer loyalty. Evident changes in consumer behavior during the pandemic have proved that "ethical consumption" is on the rise. In addition, pressures to mitigate long term risks and financial costs have drive businesses to create fast, systemic change, moving towards sustainable innovation and progressing in parallel with the times.
Excerpt:
"Brands taking a short-term hit to revenue by reducing their premiums on sustainability might help offset such trends and ultimately be worth the reward in terms of building brand equity over the long run. 'What I would hope and expect, is that [brands] will bring their premiums more in line with what it actually costs them,' Whelan said. '[Sustainability] has been the highest growing sector even with a large premium,' she added. 'If companies want to stay in the game, all they need to do is reduce their premium and they can potentially grow market share and grow market loyalty.'"
Read the article on Marketing Dive.