Marketing Dive Feature: COVID-19 Brings Labor Issues to the Forefront
—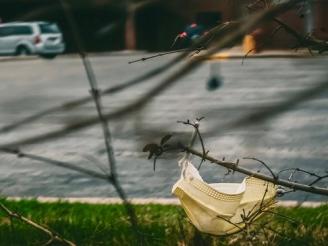 CSB Director Tensie Whelan is quoted in
a recent Marketing Dive article
, in which Peter Adams writes about the implications for businesses as concerns related to the health and safety of frontline workers increase during COVID-19. Mega-corporations, such as Amazon and Uber, are the subject of negative publicity and under pressure to improve policies related to employee health and financial support. Although such changes require short-term spending, investments to alleviate labor issues are crucial for businesses to maintain long-term brand reputation and financial performance.
Excerpt: "... A deeper public appreciation for workers now means that brands could be held accountable for ensuring marketing messages line up with their company's labor practices, even if backlash will be limited in the near term due to lockdowns. Additionally, corporate-level marketers could use the pandemic as a means to push for internal changes that will stand out even after the coronavirus passes... The coronavirus has highlighted the weaknesses and challenges of the system, and has caused people to recognize really directly — for themselves, personally, or for people that they know — ​how the system is not supportive of workers," Tensie Whelan said.
Read the full article in Marketing Dive.