MBA Fellow Examines FLA's Living Wage Metric at New Balance
—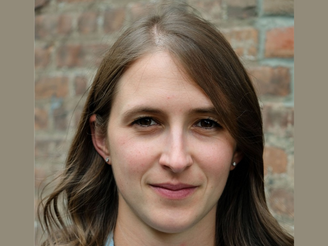 During the summer of 2022, Abbey Chase (MBA '23) interned as an 
NYU Stern MBA Human Rights Fellow
 at New Balance. Read on to learn more about her time there:
Name
: Abbey Chase
Year
: 2023
Specialization
: Sustainable Business, Global Business, and Luxury Marketing
This summer I was part of New Balance's Responsible Leadership team, which focuses on human rights, fair compensation, and compliance within their global supply chain. As a member of the Fair Labor Association, New Balance has made a public commitment to certain wage standards and reporting. I was responsible for analyzing wage data for strategic suppliers in Asia against wage benchmarks and determining strategies for improvement.  This involved not only data analysis, but also interviewing several New Balance associates across multiple teams, including planning, sourcing, and costing, to develop qualitative analyses. I also spent quite a bit of time interviewing and working with New Balance employees overseas. My final deliverable was an in-depth case study summarizing my research and proposing next steps. This constituted about 70 percent of my workload. I also worked on some smaller projects that involved performing gap analyses on proposed legislation in the US and EU regarding labor rights for garment workers, as well as analyses of New Balance's competitors and their statements on modern slavery prevention and other supply chain human rights issues.
I came in with very little experience with this kind of work and really appreciated the time New Balance gave me to learn in-depth about the various components of wage reporting and the many complex issues that go into responsible labor management within a global supply chain. Everyone at New Balance was very flexible and easy to work with, and I was very grateful for the opportunity to learn and work in a new industry for me. I can't say enough good things about the experience working at New Balance and would highly recommend them to any prospective fellow.