MBA Fellow Develops United Nations Human Rights Strategy with Microsoft
—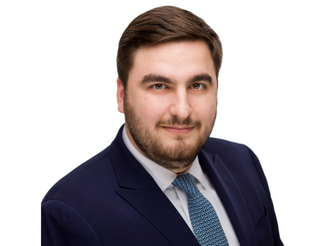 During the summer of 2021, Pedro Gasparian Calil Jardim (MBA '22) interned as an
NYU Stern MBA Human Rights Fellow
at Microsoft. Read on to learn more about his time there:
Name
: Pedro Gasparian Calil Jardim
Year
: 2022
Specialization
: Sustainable Business and Innovation, Finance, and Strategy  
Briefly describe your internship experience (company, department, your focus projects/deliverables)
Over the summer I worked as a United Nations Affairs Fellow at Microsoft's newly created United Nations and International Organizations group. My work included helping prepare Microsoft and the company's senior leadership for international events as well as researching and drafting papers and presentations on Microsoft's long-term positioning in strategic areas. On the first issue, my work consisted of helping the company prepare to be the private sector lead at the Least Developed Countries conference in January 2022. On long-term strategy, I worked on understanding the existing broadband development gap in the world and looking for opportunities for Microsoft to participate and have an impact in the space, either through technology deployment or investment. 
How will this experience add value to the rest of your time at Stern? How did it prepare you for your future career path?
This experience was instrumental in aiding me to confirm and focus my learning priorities while at Stern and my post-graduation career plans. I came into Stern with a policy background and knowing I wanted to transition to an impact-first career, ideally in impact investing, and this internship has reaffirmed my desire. I plan to immerse myself further in human rights and sustainability classes at my remaining time at Stern to better prepare myself for a future career in the field post-graduation.
Why do you think this work is important for the future of this company, this industry, and/or the business world in general?
Microsoft's is a pioneer in the technology industry with its work with the United Nations and other international organizations. Tech companies have traditionally been reactive to policy changes and interactions with government rather than proactive and Microsoft is working to change that. In a world where technology companies yield great power, it is important that they acknowledge their importance to the socio-economic development of places where they operate and actively work towards improving the lives of those that they touch. The good news is that other tech companies are following suit and starting to invest in teams like the one created by Microsoft.