MBA Fellow Addresses Sustainability and Brand Perception at Nespresso
—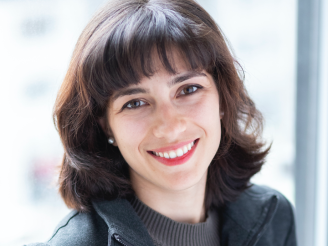 During the summer of 2020, Leora Rosenberg (MBA '21) interned at Nespresso, through NYU Stern's 
MBA Sustainability and Human Rights Fellowship
. Read on to learn more about her time there:
Name
: Leora Rosenberg
Year
: 2021
Specializations
: Business Analytics, Strategy, & Marketing
Briefly describe your internship experience (org/company, department, your focus projects/deliverables, how you came to find this role).
I spent the summer at Nespresso, working primarily with the marketing communications team. For my main project, I analyzed how communications highlighting sustainability could enhance Nespresso's brand identity and support its consumer and sales channel marketing goals, and I ultimately presented senior marketing executives with recommendations on the role that social impact initiatives should play in 2021 brand communication strategy.
How did this experience shape the rest of your time at Stern? How did it shape your future career path?
My internship was one of the highlights of my time as an MBA student. My professional experience in consumer insights has been mostly on the quantitative side, so I was thrilled to be exposed to more qualitative information and given the latitude to decide which research methodology was appropriate for which question.
What are the biggest challenges and opportunities that this sector faces with respect to sustainability?
I believe that one of the biggest challenges is consumers' perceptions that single-serve coffee systems are wasteful. Nespresso capsules are recyclable, and in New York City, consumers can put their used capsules in their curbside recycling bins – it's really easy!
Tell us one fun fact.
My family used to be completely obsessed with our instant coffee, very passionate about our favorite brand. Now we drink Nespresso, and we're slowly turning into coffee snobs.