Reflection on 2022 ESG Careers Bootcamp with PwC
—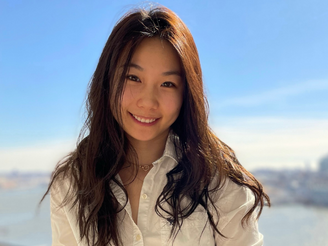 The annual Sustainability Career Boot Camp, hosted by the NYU Stern Center for Sustainable Business, provides Stern undergraduate students with an intensive training program to prepare them for a variety of sustainability-oriented careers. In 2022, we convened students at a critical moment of recovery, driven by a common goal to rebuild a more sustainable, resilient, and just future for all. This year, students worked directly with PwC assurance professionals on an ESG case walk-through.

To learn more about the bootcamp, read Jenny Li's reflection below.

Name: Jenny Li
Graduation Year: 2024
Concentration(s): Sustainable Business and Management
 
Briefly describe your experience at the 2022 ESG Careers Bootcamp with PwC.
Unlike many of the campus-wide firm events that I have attended, the ESG Careers Bootcamp felt a lot more interactive and personal. There were almost ten employees working in PwC's Sustainability Services practice that joined the Bootcamp but only about forty student attendees, so we had plenty of opportunities to ask the presenters questions and engage in interesting conversations around sustainability consulting with them. 

The range of diverse backgrounds those employees come from was cool to see – some of them had an environmental science major and prior working experiences in sustainability, but a large proportion of them actually never expected to work in the sustainability sector! Whether it is auditing ESG disclosures for clients from a technical perspective, or strategizing sustainability initiatives for companies from an advising perspective, the PwC consultants showed us that sustainability is a multidisciplinary topic that can lead to a variety of career focuses.  

In addition, it was also exciting to hear about the interesting projects that the PwC Sustainability Services team got to work on. For example, Jodi Leach, a Sustainability & ESG Services Manager, described how she is helping a large food and beverage company build an automated process for collecting global packaging data. Kat Hunt, Sustainability & Future of Reporting Associate, is developing a greenhouse gas emissions calculating system for a large technology company. 

It was such a meaningful experience for me to be able to visualize what a sustainability career is like in the real world, as it was previously a broad and vague concept to me. 

Tell us about one fun fact or surprising/interesting concept you encountered.
During the speed consulting exercise, where we went into breakout groups to solve a sustainability challenge for a beverage company, I was surprised by the challenges of applying the ESG topics we just learned to a case in a group setting. 

Although the presenters explained a list of ESG subtopics to us in detail, our group initially felt stuck on how to approach the business case we were given. However, with the guidance from our mentor, we were able to tackle this case in steps: identifying key stakeholders, narrowing down on how ESG practices such as tracking down product carbon footprint and managing product waste impact those stakeholders, and lastly, coming up with strategies to address those ESG considerations. This case exercise taught us an important lesson that sustainability knowledge is often easily learned, but takes practice to apply.