Trish Kenlon (MBA '10) Shares Her Climate Careers Know-How on the Degrees Podcast
—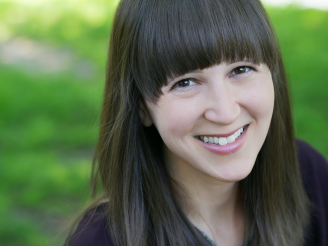 Trish Kenlon is a self-described "people connector, community builder and change agent." And as the founder of 
Sustainable Career Pathways
, she is all about helping people find the employment opportunity of their dreams – whether or not they have an environmental degree. 
Trish spends her waking hours helping answer job seekers' questions, such as: how do I get that job? Where should I look to find employment opportunities that pay the bills and help fight the climate crisis? What can I do today to make progress toward a new job? 
Trish's expertise caught the eye of 
Degrees
 podcast host 
Yesh Pavlik Slenk
 from 
EDF+Business
, the corporate engagement arm of Environmental Defense Fund (EDF). Degrees, a thought-provoking and inspirational new podcast series, is meant for students, young professionals, and anyone who wants to use their job to 
make a difference in the world.
It features interviews with today's leading changemakers who are using their careers to drive climate action – and who are earning paychecks with purpose.  
Excerpt: "We're building a sense of community where thought-provoking and passionate guests share challenges, pain points and successes, and where listeners are gaining often much-needed inspiration," says Pavlik Slenk. 
"Trish, who is also an award-winning graduate of our 
Climate Corps® program
, gives our listeners useful insights, shares best practices, and offers tips and tricks for finding a planet-saving career," she added. "Plus, 
Sustainable Career Pathways
 is a resource that we want all Degrees listeners to know about!" 
Check out Trish's Degrees episode here, and subscribe to EDF's Degrees podcast on Apple Podcasts, Google Podcasts, or Spotify.