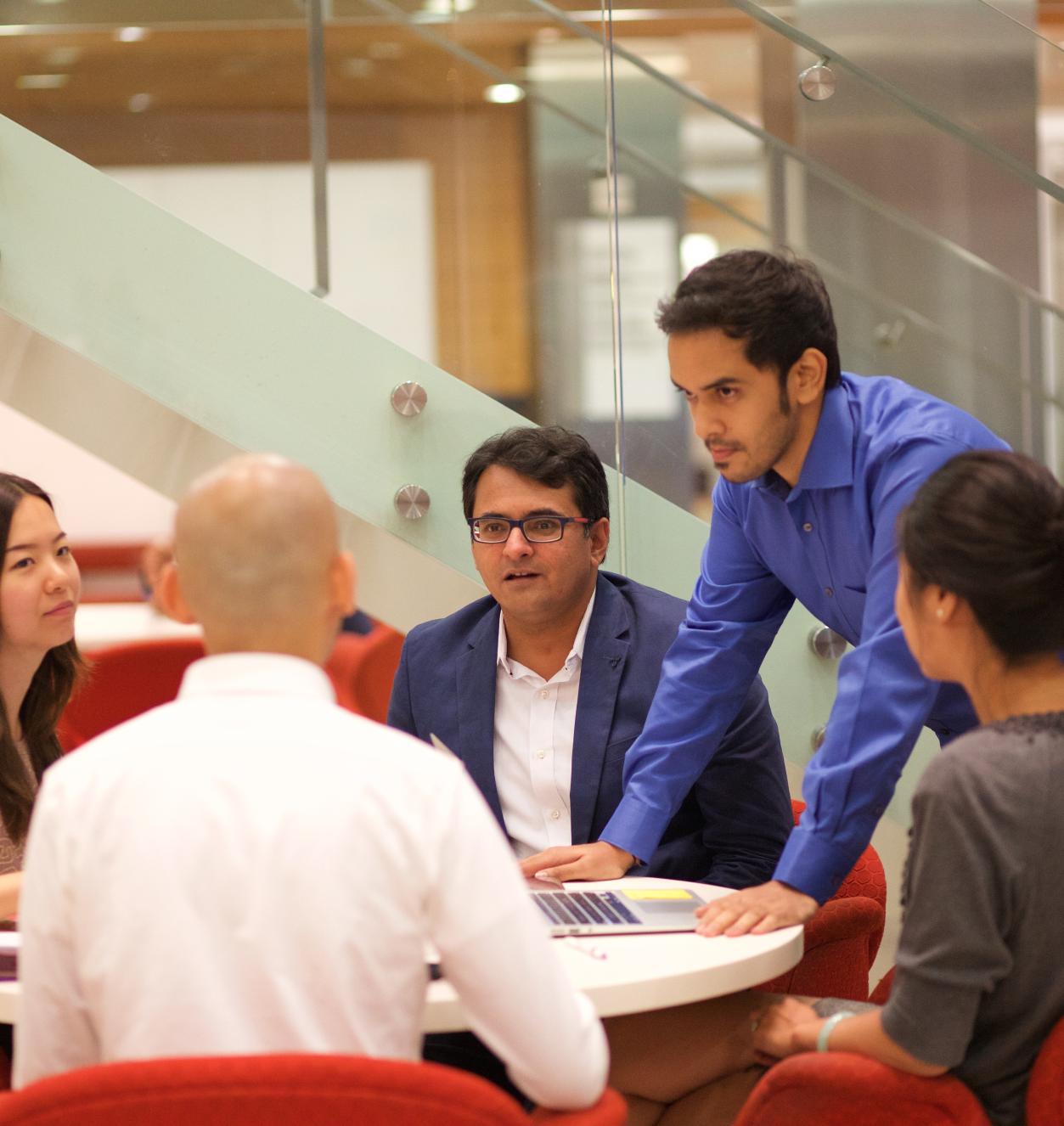 Graduate Student Opportunities
Whether you are interested in finance, marketing, real estate, or tech, the NYU Stern CSB and the broader BSP offer a variety of opportunities for Stern graduate students to develop skills in sustainability and innovation in order to lead in the world of business today
Specialization in Sustainable Business
At a time of indisputable societal and environmental change, students specializing in Sustainable Business and Innovation will examine the unique role of the private sector and gain a broad understanding of how embedding sustainability into core business strategy benefits financial performance and management practices. The specialization provides students with the knowledge and skills needed to create economic value in tandem with social and environmental value at their current and future employers. Students will develop a mindset for proactive citizenship and an expertise in today's most pressing global issues, increasing their academic and professional competitiveness and positioning themselves at the forefront of thought leadership on the future of business.

About the Specialization
Through enrollment in the 
Sustainable Business and Innovation Specialization
, students will:
Experience a 360-degree education both inside and outside of the classroom through engaging teachings and mentorship from professors with highly developed thought leadership and practical experience; guest talks by experts from the field; meaningful discussions, debates, and collaborations with classmates; experiential learning opportunities in the form of hands-on projects, case studies, and consulting relationships with external organizations
Position themselves at the forefront of thought leadership on the future of business, developing fluency on current and future trends and concepts involving new economic models for capitalism, the effects of globalization on communities and markets, social entrepreneurship, aligning impact with financial performance, monetizing sustainability initiatives, corporate strategy and innovation, environmental, social, and governance (ESG) investing, cross-sector partnerships, and impact measurement
Develop a mindset for proactive citizenship and leadership through experiential learning with external organizations, collaborative learning through group work, and practicing changemaker skills such as systems thinking, stakeholder mapping and management, and inclusive decision making
Increase professional competitiveness and employability by understanding the challenges to society and business today paired with the corresponding opportunities for competitive advantage, and how to pursue those opportunities by effectively embedding sustainability throughout business models from supply chain management to brand marketing
Develop critical foundational expertise in today's most pressing global environmental, social, and economic issues related to topics such as climate change, energy, food production and access, inequality, human rights, public health, education, and more
To see Specialization requirements and full list of courses, 
click here
.
25+ Courses in Sustainable Business
The Business and Society Program, in conjunction with other departments, offers courses focused on the role of business in social and environmental change that students may enroll in as part of the Specialization or simply as electives. Highlighted courses:
Sustainability for Competitive Advantage (BSPA-GB.2305)
Accounting for Sustainability (ACCT-GB.3124)
A Financial Approach to Climate Change (FINC-GB.3147)
Doing Business in Copenhagen: Regenerative Sustainability (DBIN-GB.3122)
Social Enterprise in Sustainable Food Business (BSPA-GB.2306)
See full list of courses in Albert (filter by course codes that start with "BSPA") or on the Specialization page
---
Experiential Learning and Co-Curricular Opportunities
---
Executive MBA Program
Through the EMBA program at NYU Stern, professionals may specialize in Sustainable Business and Innovation and choose from 15+ electives as well as experiential learning opportunities abroad. Candidates earn their degree in 22 months with classes held every other week, on Fridays and Saturdays.
Learn more
.
---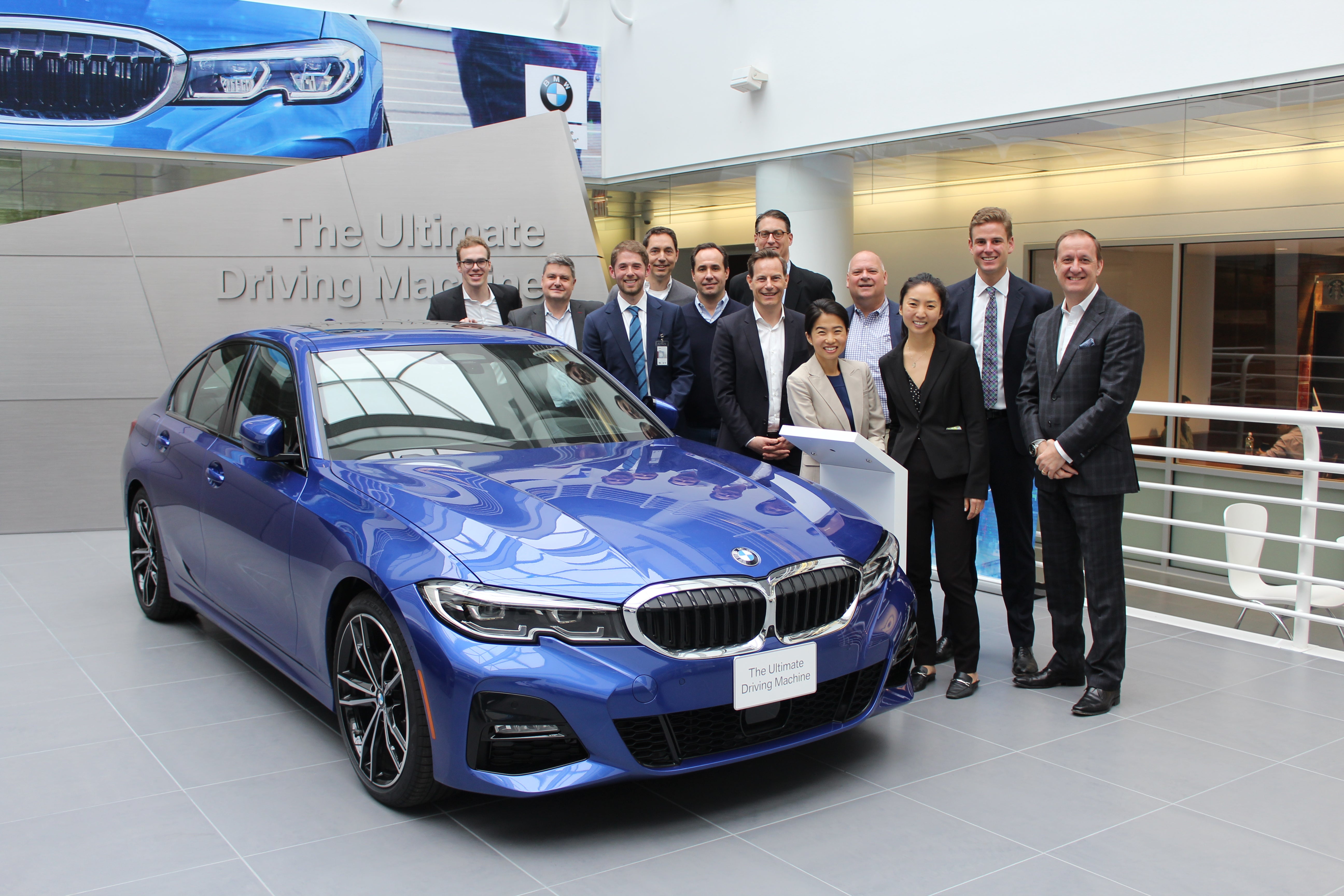 For a Stern Signature Project (SSP) in Spring 2019, MBA students worked with BMW on their circular economy strategy.