On November 21, 2019, the
NYU Stern Center for Sustainable Business
(CSB) hosted the event "Investing for Impact: The View from Leading Family Offices," at which a panel of family offices discussed their definition of impact investing, why they do it, and what they see as their financial and social return. The standing-room-only event attracted an audience of over 200 Stern students and faculty as well as outside entrepreneurs and investors.
NYU Stern Alum
Alexander Golding
(BS '12) opened the evening with remarks on how his time at Stern shaped his current career as an educator and advisor in the impact investing space. He touched upon the hard work that goes into investing, the extra due diligence required to analyze the ESG (Environmental, Social, and Governance) factors material to each industry, and the monitoring, measuring, and reporting of an enterprise's impact post-investment. He also spoke about his reasons for working in the impact space: a fiduciary duty to achieve the best risk-adjusted return possible and societal duty to the community at large.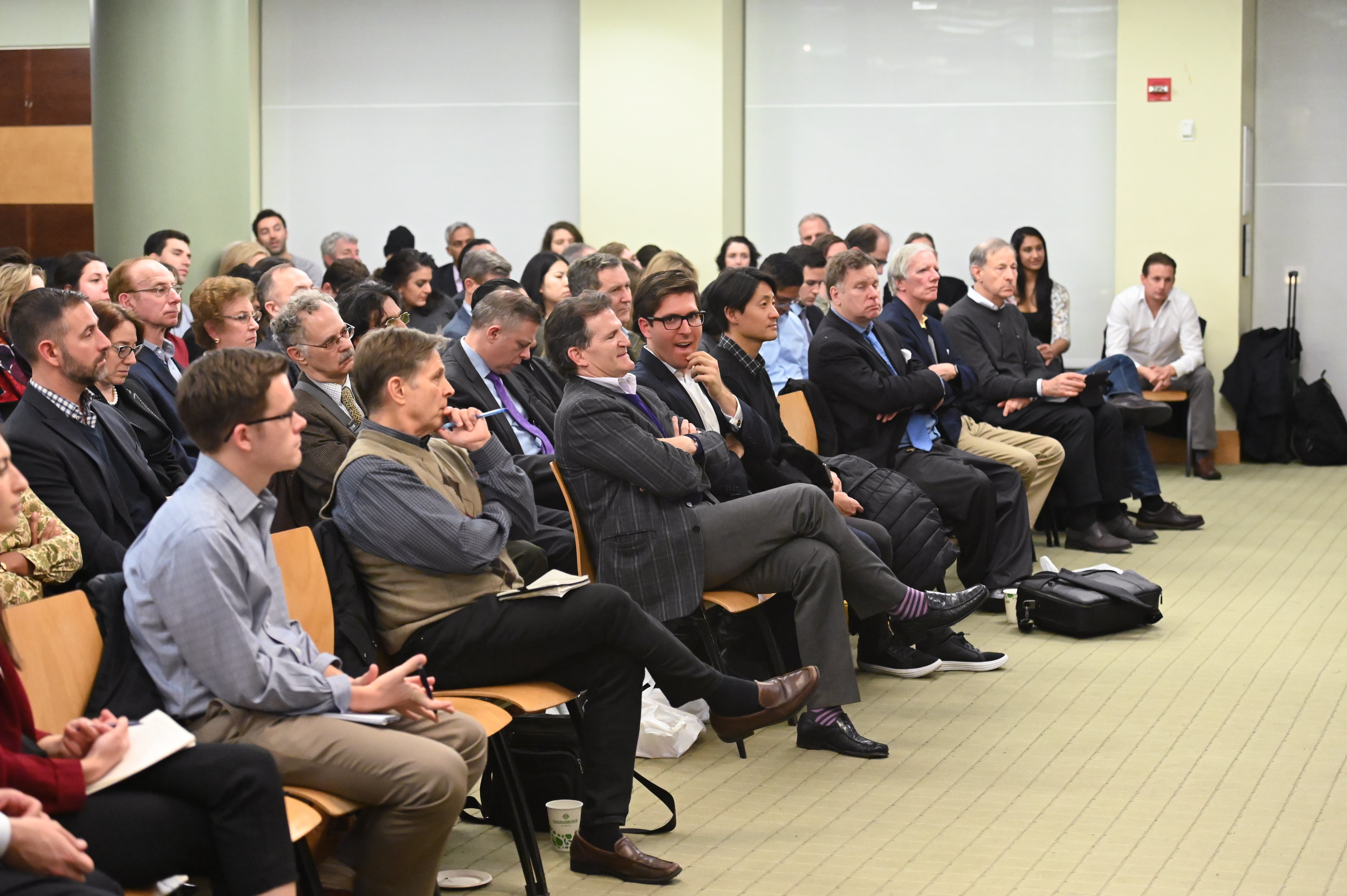 Moderated by
Tensie Whelan
, Director of the NYU Stern CSB and Clinical Professor of Business and Society, the panel discussion featured four respected family investors:
Adi Divgi, Principal and CIO, EA Global (a single-family office),
Elise Bernal, Principal, Bernal Family,
Richard Lipkin, Founder and President, Cavendish Impact Foundation, and
John Parker, Principal and Trustee, Charles H. Hood Foundation.
Each investor was asked to discuss their firm's investment criteria and issue areas of focus.
Adi Divgi
's focuses include the intersection of food, water, and energy; education; and sustainable development in Africa. Adi disclosed that he recently invested in an enterprise that diverts food waste by delivering excess, unused food from major enterprises or institutions to nonprofits that can make use of it. The enterprise then analyzes its data and makes recommendations on how to streamline the firms' ordering processes in order to reduce food waste.
Elise Bernal
's family has traditionally focused on biotech and she walked the audience through her investment into a seed-stage macular degeneration therapy which had a liquidity event a couple of years ago. Since that exit, she has focused on addressing one of the world's most pressing issues, climate change, namely through investing in plant-based alternative protein companies. Manufacturing a Beyond Burger, for example, uses 99% less water, 93% less land, 46% less energy, and emits 90% fewer greenhouse gases than growing and manufacturing a traditional quarter-pound beef burger in the United States.
Richard Lipkin
discussed his work as a Managing Director of Easton Capital, which invests in early-stage biotech and healthcare deals, as well as his work at Cavendish Impact Foundation. This charity acts as a structured vehicle for philanthropists to invest a portion of the $100 billion held in donor-advised funds (DAF's) into solving medical issues not traditionally seen as investable, namely: women's health, children's health, cognitive diseases, and rare and orphan diseases. All value generated is returned to the fund, not the original donors, and is directed towards future investments in these areas.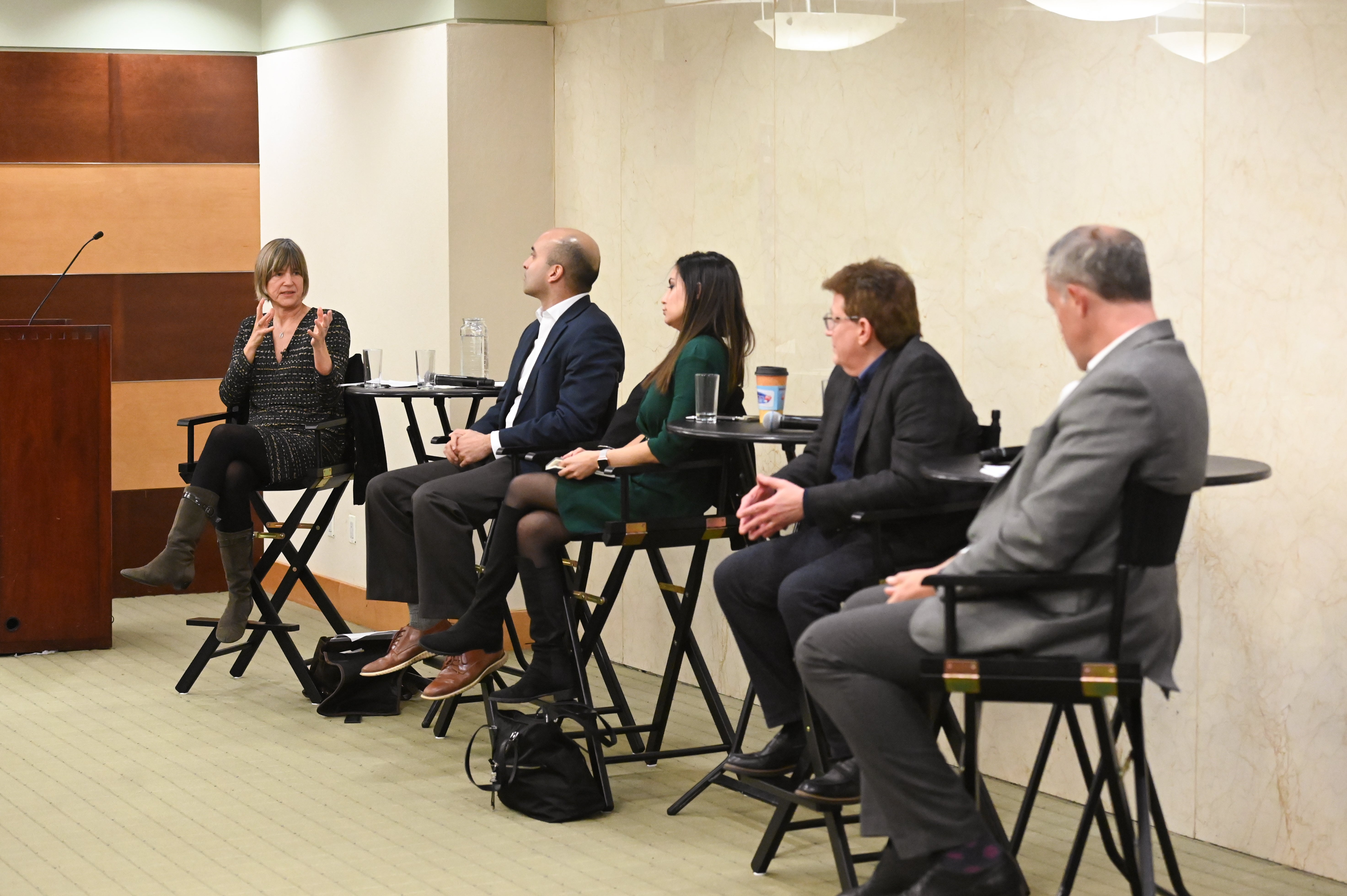 John Parker
shared the innovative work of his family foundation, the Charles H. Hood Foundation, which has focused on children's health for over 70 years. The Charles H. Hood Foundation is providing sorely needed support to this cause, as while it is a topic important to many, it is often overlooked by investors due to its risk-return profile. To take their impact to the next level, the foundation is making program-related investments (PRI's). A PRI is a relatively new type of investment that a foundation can make into an entity, using dollars that satisfy the 5% granting requirement. A portion or all of the principal, as well as some profits, can be returned to the foundation, so long as the money is then cycled into future PRI's or grants.
Tensie Whelan
, as moderator, posed insightful questions inviting each panelist to showcase their individual work and broader vision of the impact investing sphere. She asked each speaker to discuss their "why"—why do they go through the extra work and research to do impact investing and do they see it as a strategy which reduces risk and contributes to outperformance. It was in response to this question that the speakers revealed a surprising commonality: they have all invested into nontraditional leaders and are looking to invest in more women and/or minority-owned businesses.
Adi, Elise, Richard, and John, along with Alexander and Tensie, invited the audience to collaborate with them in seeking out compelling new strategies to address social and environmental challenges. To quote one of the themes of the night:
"To go far we must go together."
Event recap authored by Alexander Golding, CEO, Helped Hope