NYU Stern & Wagner Team Wins Morgan Stanley Sustainable Investing Challenge
—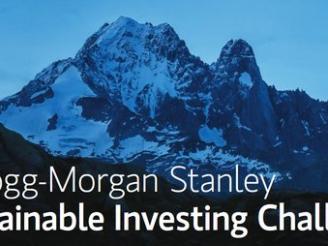 This week, a team of NYU Stern and Wagner graduate students won the 2020 Kellogg-Morgan Stanley Sustainable Investing Challenge with support from CSB Director Tensie Whelan and Professor Scott Taitel. The team proposed a new exchange-traded fund centered around companies with substantial hiring, skills development, and supply chain policies in favor of refugees; the ETF would be the first retail investment product to focus on the private sector economic integration of this group. We are proud to see our students building on what they learn in the classroom to develop innovative business solutions that address our most difficult global challenges.
Excerpt: "'The purpose of our exchange-traded fund is three-fold,' said Hyun. 'It raises awareness of refugee contribution through a widely available retail investment product; it scales refugee investment by crowding in retail, high-net-worth, and institutional investors; and it incentivizes companies to launch or continue refugee investment.'"
To learn more about the upcoming 2021 Kellogg-Morgan Stanley Sustainable Investing Challenge, click here.