Working with CSB on Sustainable Market Share Index™ Research
—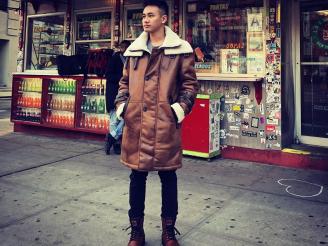 Throughout his Stern MS program, Ethan Ou (MS '19) worked closely with the CSB research team on our Sustainable Market Share Index™, revealing that sustainability-marketed products are responsible for more than half of the growth in consumer packaged goods (CPGs) from 2015 to 2019. Read on to learn more about his experience below.
Name:
Ethan Ou
Program and Grad Year:
Stern MS 2019
Specialization:
Marketing Analytics
Briefly describe your experience (org/company, department, your focus projects/deliverables, how you came to find this role).
I worked with Randi Kronthal-Sacco on the NYU Stern CSB Sustainable Market Share Index research project. During this experience, I helped conduct market and consumer analysis on the U.S. consumer packaged goods (CPGs) with data contributed by IRI.   
How did this experience shape the rest of your time at Stern? How did it shape your future career path?
It's been such a rewarding experience since day 1. I learned a lot of hands-on knowledge of the consumer packaged goods (CPG) industry in general and sustainability, specifically from working directly with Randi. I was able to hone my analysis skills by engaging with real data and collaborating with other super supportive and talented team members. Taken together these experiences helped me land the Marketing Analytics Associate position at Bombora upon my graduation this year.