Sustainable Career Pathways Shares Tips for Undergrads Starting a Career in Sustainability
—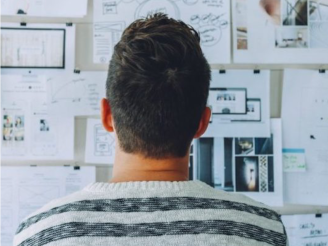 Sustainable Career Pathways 
article
"The 4-Step Guide to Starting a Career in Sustainability for Undergraduates" presents a helpful approach to finding entry-level positions in sustainability for college students and recent graduates. Read on for highlights: 
Step 1 "Figure out what you want to do in 3-5 years" 
Envisioning your ideal job in 3-5 years can better narrow down your current search. The main categories to focus on are the sector, industry, function or team, and the specific sustainability issues you care about.
Step 2 "Start (or clean up) your online presence"
Update your Linkedin profile, maintain a social media presence that you are comfortable with an employer viewing, and be mindful of tone when expressing political views.
Step 3 "Network, network, and then network some more"
Network to explore opportunities and connect with professionals.
Step 4 "Start building (any) experience"
Gain experience that can later position you to advance in the sustainability field. Aim to develop a broad skillset in management, communication, problem solving and other core competencies while following your sustainability interests. 
Get started by checking out CSB's career resources
job board
for internships, entry-level, and advanced positions.
Read the 
Sustainable Career Pathways 
full article
here
.