Tamar Guttmann (BA '18) Launches Podcast to Explore a More Equal and Sustainable World
—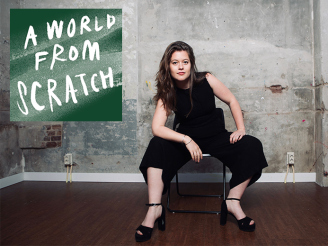 Tamar Guttmann (BA '18) has started the systems change podcast 
A World From Scratch
, in which every episode she gives her guest an imaginary blank sheet and pencil and asks them to imagine the system of their field from scratch. From business to happiness, from peacebuilding to consumption – they discuss what the system looks like today, what the system could look like in a more equal and sustainable world, and what each of us can do to contribute to this vision. Guests include former Chief Business Officer at Google[X] and best-selling author on Happiness, Mo Gawdat (Happiness From Scratch), Co-Founder and Chair of IMAGINE, and former CEO of Unilever, Paul Polman (Business From Scratch), and three-time Nobel Peace Prize Nominee, Scilla Elworthy (Building Peace From Scratch). 
In the fifth episode, Business from Scratch, Tamar speaks with Paul Polman, Co-Founder and Chair of IMAGINE, and former CEO of Unilever, about the system of business and capitalism. They discuss how businesses cannot succeed in societies that are failing, and how integrating care and concern for environmental and social issues in business is not only the better choice morally, but also financially. Moreover, they discuss whether the way capitalism functions today is a threat to democracy, and how inclusion and diversity (racial, gender, disability) in business is key for any company that wants to be successful in the new economy. If you'd like to hear more from Paul Polman, see the event recap on our fireside chat, "
Banks too Big to Fail. People too Small to Save
."
You can find the episodes on your favorite podcast app (Spotify, iTunes, Apple Podcasts). For the episodes, resources, and visual illustrations check out their website 
www.aworldfromscratch.com
, or follow them on their Instagram page 
@aworldfromscratch
.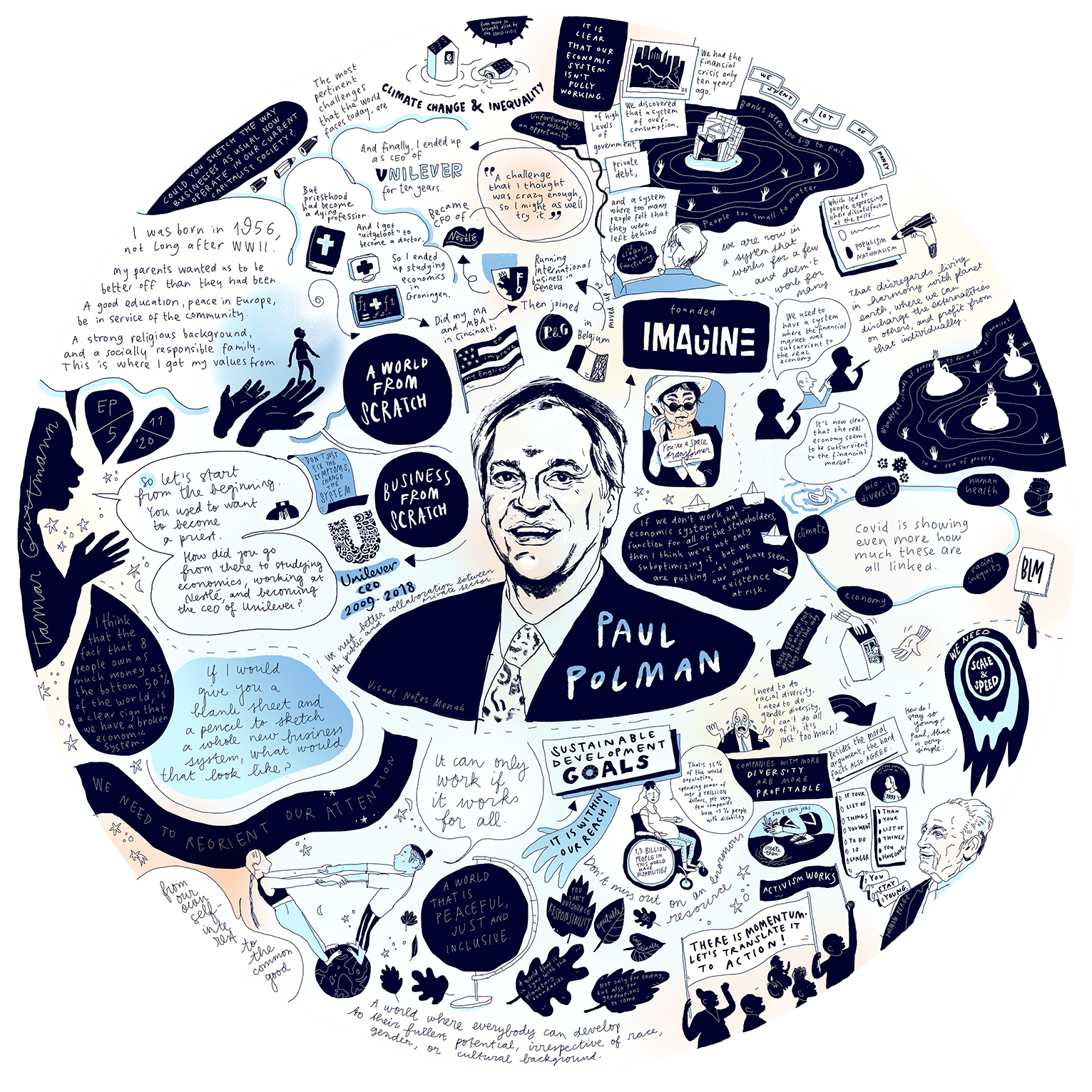 Visual notes of the Business from Scratch episode with Paul Polman by Menah Wellen, @menahdrawings