Adweek Feature: CSB Finds that Sustainable Business Practices Matter to Consumers
—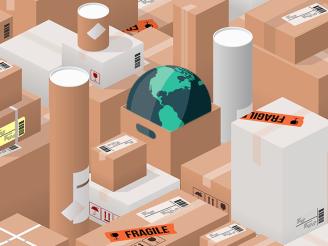 The growth of companies like Amazon has exponentially increased the amount of packaging channeled into recycling and waste streams, and subsequently has increased the amount of carbon emissions released. However, adopting sustainable business practices such as auditing and disclosing sustainability metrics, providing perspective on environmentalism, and including sustainable product offerings can change company brand perceptions. According to CSB-led research, sustainability matters to consumers. 
Excerpt: "NYU Stern Center for Sustainable Business found that from 2013 to 2018, 50% of CPG growth came from sustainable product offerings and 81% of consumers say that brands should help improve the environment." 
To read the full feature, click
here
.