Fashion Forward: Driving Profits through Sustainability at the Bloomberg Sustainable Business Summit Global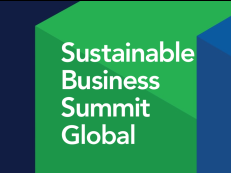 Click here to learn more and register
The apparel industry faces numerous ESG challenges including unfair labor practices, pollution, waste and climate change. But companies lack sufficient frameworks and methodologies to understand how their investments in tackling these challenges can drive positive financial value for their companies.
In this session, leaders from
HSBC
,
NYU Stern Center for Sustainable Business
,
EILEEN FISHER
and
REI
will share the results of a research collaboration to identify the sustainability strategies driving financial performance and to monetize the return on these sustainability investments. 
Eric Fisch, Head of Retail and Apparel, Corporate Banking, HSBC Bank USA
Amy Hall, Vice President, Social Consciousness, EILEEN FISHER
Matt Thurston, Director of Sustainability, REI
Moderator: Tensie Whelan, Clinical Professor, Business & Society and Director, NYU Stern Center for Sustainable Business
---
About the Bloomberg Sustainable Business Summit Global
The Bloomberg Sustainable Business Summit Global will bring together business leaders and investors globally to drive innovation and scale best practices in sustainable business and finance.
This global event will span key markets and time zones, leveraging Bloomberg's unrivaled markets expertise to convene conversations uniquely focused on the risks and opportunities for corporate executives and forward-thinking investors in a 21st-century economy.
Over the course of two days they'll cover the following themes:
Staying Below 2 Degrees: Many business and finance leaders have embraced climate action as an opportunity, providing innovative corporate and finance solutions that are creating a positive impact on both their business and the planet. From net-zero carbon commitments to the circular economy, we'll examine how companies and investors are working to combat climate change.
The Financial Case for Sustainability: Business and finance executives share examples of how investing in sustainability has helped their bottom line, proving that you can achieve both purpose and higher profits.  
Beyond Shareholders: How can companies create an impact for all stakeholders - customers, employees, suppliers, communities and shareholders? We'll discuss solutions for managing a global workforce, empowering the workforce of the future, creating a diverse and inclusive workforce, investing in the "S" in ESG,  and how your company can turn values into action.
Click here to learn more and register