Solving Three Problems - Recycling Glass to Improve Concrete and Reduce GHG Emissions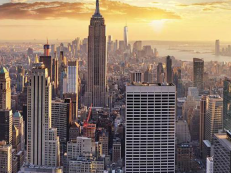 This event has passed. Click here to access the event recording
. 
Glass is a fully recyclable material, and circular – back into glass – IF it can be cleanly recovered and processed. Now other options exist for the thousands of tons of glass that can't easily be returned to new bottles.
An exciting development is converting it to pozzolan, a necessary ingredient for making concrete – with a surprising array of environmental benefits. Extensive R&D has established standards and specifications; pilot projects have verified its effectiveness; and new investments in recovery and processing are poised to make it commercially viable. 
Join us at this virtual event to learn from key stakeholders on how those elements are coming together to solve the glass recycling challenge and create more environmentally sustainable low carbon concrete.