2018 Ashok C. Sani Distinguished Scholar-in-Residence Lecture: The Role of Sustainability in Today's Business World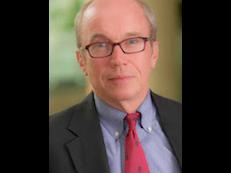 We invite you to join us at the
2018 Ashok C. Sani Distinguished Scholar-in-Residence Lecture
:
The Role of Sustainability in Today's Business World
 delivered by
Alan Murray
, Chief Content Officer of Time Inc. and President of Fortune Magazine. 
Alan Murray is an award-winning journalist with more than three decades of experience in covering politics and economics. Currently, Murray is the 17th editor of Fortune, one of the world's leading business publications, websites, and conference businesses, with more than 13 million readers worldwide in print, online, mobile and social media. Prior to Fortune, he served as the president of the Pew Research Center in Washington, D.C., where he oversaw a rapid expansion of the research center's digital footprint, with web site traffic doubling and social media referrals tripling during his time there. He has worked as deputy managing editor and executive editor, online, for The Wall Street Journal for 29 years. Murray spent a decade as the Journal's Washington Bureau Chief, during which the bureau won three Pulitzer Prizes; and he subsequently served as CNBC's Washington Bureau Chief, co-hosting "Capital Report with Alan Murray and Gloria Borger." At various times, he wrote the Journal's weekly Business and Political Capital columns, and won numerous awards for his writing on economics and international issues. He is the author of four books, including Showdown at Gucci Gulch, coauthored with Jeffrey Birnbaum.
Seating is limited. Please RSVP by Monday, April 23.