Faster, Higher, Farther: The Volkswagen Scandal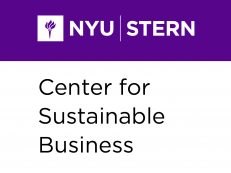 NYU Stern's Center for Sustainable Business and Ethical Systems invite you to a book launch and discussion of
Faster, Higher, Farther: The Volkswagen Scandal
with author Jack Ewing and Jonathan Haidt, Professor of Ethical Leadership at NYU Stern.
Read about the event
here
.
Speaker Bios:
Jack Ewing
is European economics correspondent for The New York Times, based in Frankfurt, Germany. He has spent more than twenty years covering German business and economics, including a decade at BusinessWeek magazine. He holds a bachelor's degree from Hampshire College, and a master's degree in history from Trinity College.
Jonathan Haidt
is the Thomas Cooley Professor of Ethical Leadership at the NYU Stern School of Business. Haidt is a social psychologist whose research examines the intuitive foundations of morality and how morality varies across cultures, including the cultures of American progressives, conservatives, and libertarians. He is the Founder and Director of Ethical Systems, a non-profit organization that aims to improve business ethics through social and behavioral science research.
About the Book
In FASTER, HIGHER, FARTHER: The Volkswagen Scandal, the first book on Volkswagen's shocking fraud, Jack Ewing offers a riveting cautionary tale about power and corruption. In this gripping account, he takes readers behind the scenes to expose how this deception happened, who discovered it, and how the company tried to cover up its misdeeds.
A book signing will take place after the event. Books will be available for sale at a discounted price.