Impact Investing in the Creative Economy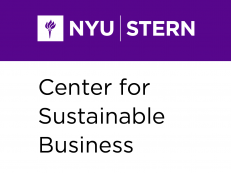 Wednesday, November 28, 2018
CLICK HERE TO RSVP
Event Description:
$12 trillion of assets under management in the US – 25% of all investable assets -- are aligned to be socially responsible and to drive impact. 85% of millennial investors are focused on doing well financially while doing good in the world. Increasingly they – like other impact investors – seek to advance diversity, equity and inclusion through their investments.
The creative economy is driving jobs and economic growth across the US. Media, entertainment, fashion & apparel, design, food and more already contribute $763 billion to the nation's economy representing 4.2% of US GDP.
This panel discussion with Q&A will explore the intersection of impact investing and the creative economy with a focus on how a thriving creative economy can offer an on-ramp to economic opportunity and quality jobs in low income communities in New York City and Philadelphia.
Panelists:
Laura Callanan
Upstart Co-Lab, Founding Partner
Laura Callanan is founding partner of Upstart Co-Lab. Upstart is disrupting the market for creativity. She has been senior deputy chair of the National Endowment for the Arts, a consultant with McKinsey & Company's Social Sector Office, and deputy chief investment officer for the Rockefeller Foundation
Sam Marks
New York City office of the Local Initiations Support Corporation, Executive Director
Sam Marks is the executive director of the New York City office of the Local Initiatives Support Corporation (LISC), a national community development financial institution. LISC recently launched the NYC Inclusive Creative Economy Fund to finance loans to mission-driven real estate developers creating affordable space for creative businesses and arts & cultural institutions.
Brian Murray
Shift Capital, Co-founder
Brian Murray is the co-founder of Shift Capital, an impact urban real estate group based in Philadelphia. Shift is focused on finding better solutions at the intersection of society's most difficult urban challenges - intergenerational poverty, urban revitalization, access to opportunity, and community displacement. Shift's portfolio includes the 300,000 square foot MaKen Studios dedicated to artists, manufacturers and creative entrepreneurs.
Anna-Marie Wascher
Flat World Partners, Founder and CEO
Anna-Marie Wascher is the founder and CEO of Flat World Partners, a global investment firm launched in 2015. Flat World builds customized investment portfolios focused on sustainability and impact investments that deliver a competitive market return. She has worked as a member of investment teams for several family offices and investment firms in the US and Europe with over ten years' experience evaluating investment opportunities in venture and hedge funds.
Moderated by: Ward Wolff, MBA '17, Senior Associate at Upstart Co-Lab.
Seating is available on a first-come, first-served basis.