An Evening with Scott Harrison, charity:water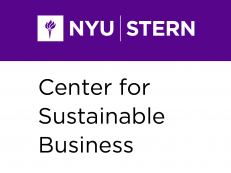 To RSVP,
click here
.
NYU Stern Center for Sustainable Business with the NYU Stern Business and Society Program, NYU Wagner Graduate School of Public Service, NYU CAS Department of Environmental Studies, and NYU Stern Undergraduate College invites you to:
An Evening with Scott Harrison, CAS '98, Founder and CEO of charity:water
On September 19, founder and CEO of charity: water, New York Times Bestselling Author, and NYU Alumni Changemaker of the Year in 2018, Scott Harrison (NYU CAS '98) will join us to tell us his story of how after spending almost 10 years as a nightclub promoter, he came to launch one of the most successful non-profits in the world. Founded in 2006, charity:water is dedicated to bringing clean, safe drinking water to everyone on the planet, having raised more than $400 million and funded nearly 38,000 water projects in 28 countries.
The first 200 guests to arrive will receive a complimentary hard copy of Scott's new best-selling book, Thirst: A Story of Redemption, Compassion, and a Mission to Bring Clean Water to the World. The first 30 guests will receive a ticket for a special book signing after the event.
To RSVP,
click here
.