Information Session: MBA Challenge on Sustainability and Real Estate Development with $10,000 Cash Prize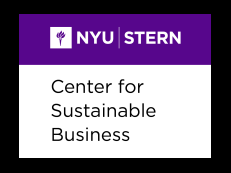 Wednesday, December 5, 2018
Join the Center for Sustainable Business (CSB) to learn more about the new
MBA Opportunity Zone Challenge
, focused on sustainability and real estate development. Snacks and refreshments will be provided.
The Opportunity Zone Challenge will run from February to April 2019 and award cash prizes to three winning teams, with a grand prize of $10,000.
Challenge Background: Inspired by a new and highly anticipated economic development program called Opportunity Zones, CSB challenges students to design a sustainable real estate development project in the tri-state area. The Opportunity Zone program, established in December 2017, encourages long-term investments in low-income communities by providing unprecedented tax incentives for investors. The Opportunity Zone Challenge will prompt students to create development plans that meet the program requirements and optimize environmental impact in innovative and practical ways.
RSVP
to Eliza Heeks @
eheeks@stern.nyu.edu