Lunch and Learn: Innovation in the Beverage Industry with Teatulia Organic Tea's Linda Appel Lipsius (MBA '01)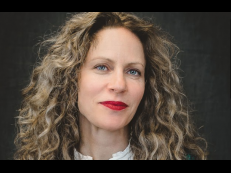 The NYU Stern Center for Sustainable Business is pleased to host
Linda Appel Lipsius
(MBA '01), Co-Founder and CEO at Teatulia, a BCorp company that offers single-garden direct, sustainably grown teas from their very own tea garden in the Tetulia region of Northern Bangladesh.
Join us on November 5 to hear from Linda about how she came to found Teatulia and how they support the brand's stakeholders through their innovative and intentional business model.
Lunch - and tea! - will be served.
Please RSVP here. 
About Linda Appel Lipsius
Linda Appel Lipsius is the Co-Founder & CEO of Teatulia Organic Teas. Since 2006, she's been working with her partners in Bangladesh to bring premium-quality, 100% Organic, direct-sourced teas from a previously-unknown growing region to the United States. She has built a brand known for doing things better - from the regenerative garden itself to the beautiful and sustainable packaging to the long list of awards Teatulia has received for quality. Not only the face of the company, Linda also leads our retail channel and foodservice sales. Named one of Food & Wine/ Fortune's 20 Most Innovative Women in Food & Wine, Lipsius is a leading voice in topics ranging from entrepreneurship to women in business to sustainable business practices to clean food. Linda also started the mama 'hood (a resource for new & expecting moms & their families) & Teatulia Tea Bar, next door to Teatulia's Headquarters. Previously, Linda was VP International with Orange Glo International (OGI) - makers of OxiClean, Kaboom, Orange Glo and Orange Clean - and Account Manager for Young & Rubicam. A Denver Native, she earned her Bachelor's Degree from Columbia University in New York City and her MBA in finance from New York University before moving to London, Los Angeles then back to Denver. She now lives in LoDo (Lower Downtown Denver) with her filmmaker husband Adam and her 11 & 9 year old Dorothy & Eli. In her spare time, Linda hangs with her kiddos, escapes to the mountains, devours movies & books and runs or practices yoga.