Lunch & Learn: Pathways in Sustainability at PwC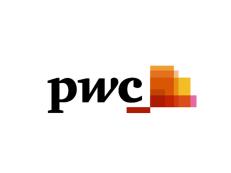 Please join the NYU Stern Center for Sustainable Business for a Lunch and Learn to understand how PwC is tackling important sustainability problems impacting businesses, governments, and communities.
Featured speakers will include key leaders from PwC's Governance Insights Center, Sustainability - Risk Assurance team, and more. The lead recruiter for NYU will be present.
Lunch will be served. Event is open to Stern undergraduate students only.
RSVP Here
---
Speaker Biographies
Jeff Senne,  Responsible Business Leader 
Jeff is the Responsible Business Leader at PwC US. In his role, Jeff drives the firm's efforts to live its purpose and engage the more than 57,000 partners, principals and staff in defining, cultivating and communicating how they live their own purpose -- helping them find fulfillment in their daily work.  
During his tenure, Jeff has been a key player in leading a strategy change at PwC from corporate responsibility to responsible business leadership, recognizing the business imperative of making an impact in communities by helping create a more equitable society with a focus on digital inclusion. 
Jeff leads the team responsible for investing the firm's resources into underserved communities through commitments ranging from creating access to tech education, building a skills-based pro bono culture and reducing carbon emissions across the firm.  At the center of these initiatives is Access Your Potential™- a five-year, $320 million initiative to teach technology and financial skills to over 10 million students, train 100,000 teachers and counselors and mentor 10,000 students.    
Jeff is a husband, father and avid kite surfer who has lived in five countries and worked in more than 20. He is now based in Washington, D.C.
Paul DeNicola, Principal, Governance Insights Center
Paul DeNicola is a Principal at PwC's Governance Insights Center where he works to extend the firm's thought leadership in the area of corporate governance.  A frequent speaker at forums for directors and governance professionals, Paul also advises boards and executive teams on emerging governance issues. He has twice been named to Directorship Magazine's list of the 100 most influential people in U.S. corporate governance.  Paul was also honored as a recipient of the Rising Star Award from the Millstein Center for Corporate Governance and Performance. 
Paul is an Associate Professor at New York University's Stern School of Business where he teaches courses in corporate governance and professional responsibility.  Paul also serves on the board of The Society for Corporate Governance and on the Markets Advisory Council of the Council of Institutional Investors.
Prior to joining PwC, Paul was Director of The Conference Board Governance Center, where he oversaw educational and research initiatives in corporate governance, enterprise risk management and business ethics.  
Paul earned his BA and MA degrees in interdisciplinary studies from New York University and completed a PhD in philosophy and communications at the European Graduate School in Saas-Fee Switzerland.
Jess Dow, Senior Manager, US Sustainability Services Group
Jessica is a Senior Manager in PwC's US Sustainability Services Group, where she specializes in advising clients on their sustainability, corporate responsibility, and sustainability assurance journeys.  Sustainability engagements have included short and long term strategy development encompassing greenhouse gas emissions reduction target setting, materiality assessments and sustainability strategy workshops. She also manages projects to review the data quality related to sustainability metrics and processes to identify opportunities for enhancement to achieve investment-grade disclosures.  Jess leads the US Conflict Minerals practice, leads US thought leadership on the Sustainable Development Goals (SDGs), and previously led the US team as global scorers of the Carbon Disclosure Project.  
In 2017, Jessica was the PwC global team's only US representative in a groundbreaking initiative around corporate reporting on the Sustainable Development Goals (SDGs) . The team provided support to the UN Global Compact, the world's largest corporate sustainability initiative, and to GRI, the world's leading organization for sustainability reporting, which were chartered to create a mechanism to help businesses prioritize and report on the SDGs. Together they issued Business Reporting on the SDGs: An Analysis of the Goals and Targets which provides a list of disclosures and suggested actions for business to take. It also explores the potential gaps and is a first major step towards helping business globally to report on the SDGs in a comparable and effective way. Subsequent publications included the 2018 SDG Reporting Challenge and 2019 SDG Reporting Challenge, which reviews companies progress on SDG reporting.
Jess graduated from Lehigh University and currently lives in Philadelphia with her husband. She is on the Board of Directors for Greensgrow, an educational urban farm promoting social wellness through community green space. PwC supports Greensgrow through children's education programming with Access Your Potential™ sustainability curriculum.