Qualified Opportunity Zones – The 21st Century New Deal?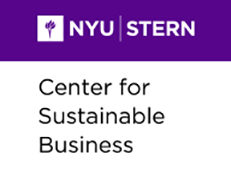 CLICK HERE TO RSVP
Students across NYU are invited to join KPMG and the NYU Stern Center for Sustainable Business on April 24th for a Lunch and Learn on the topic of Qualified Opportunity Zones. The Opportunity Zone program, established in December 2017, encourages long-term investments in low-income communities by providing unprecedented tax incentives for investors.
The event will entail an engaging overview of the program by Ruth Tang, audit partner at KPMG and Stern alum, as well as time for student Q&A.
Lunch will be served.
About Ruth Tang
: 
Ruth is an Audit Partner in KPMG's New York Real Estate and Construction practice. She has over 17 years of experience providing financial statement audits, as well as internal control, due diligence, and GAAP consulting services. Relevant Experience Ruth's career has been focused on serving clients in various sectors of the real estate and construction industry. Her clients include building and civil construction contractors, developers, owner/operators, and real estate private equity funds. Ruth's experience includes leading large scale multi-location audits overseeing all aspects of reporting and is a trusted single point of contact for boards of directors and executive management.
Ruth's tenure with KPMG included a 3-year rotation in the Department of Professional Practice (DPP), KPMG's National Office, where she assisted with engagement teams on complex accounting, financial reporting and SEC matters, developed interpretative guidance for publication in KPMG's professional accounting literature and designed and presented technical training through webcasts and share forums for internal and external audiences.
Contact Eliza Heeks at
eheeks@stern.nyu.edu
with any questions.