Fireside Chat with William McDonough, Creator of Cradle Design™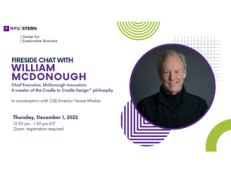 RSVP here.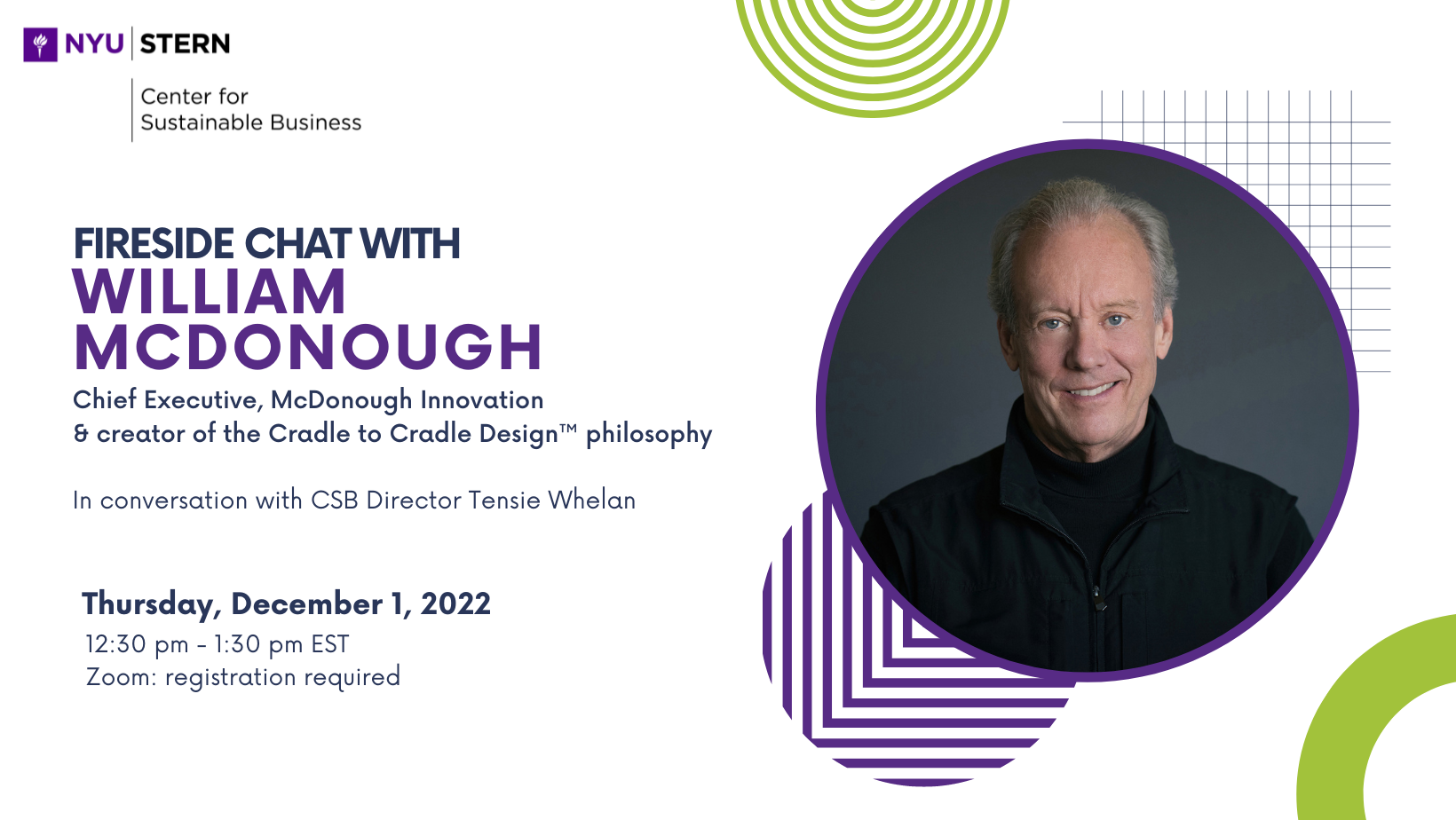 The NYU Stern Center for Sustainable Business invites you to join our Founding Director
 Tensie Whelan
 in conversation with 
William McDonough
, Chief Executive of McDonough Innovation, globally recognized leader in sustainable development, and creator of the Cradle to Cradle Design™ philosophy. Their virtual fireside chat will explore the ways in which design - from the molecular to the global - can solve some of the world's most pressing sustainability challenges faced by corporations, governments, and organizations. 
A pioneer of the circular economy for more than 30 years, McDonough has created a science-based design framework that eliminates the concept of waste and provides enduring benefits for society, from safe materials and circular economies to clean natural resources and energy. We'll hear from McDonough on critical sustainability and circularity objectives that define products made for today and their next use, as well as his journey to fulfilling a mission of "a delightfully diverse, safe, healthy, and just world, with clean air, water, soil, and power - economically, equitably, ecologically and elegantly enjoyed."
RSVP here.