About the 2021 Challenge
The Sustainable Business Challenge harnessed the innovative thinking of mission-driven students to leverage the power of market-based solutions to build a better world. Open to Stern MBA students in collaboration with other NYU graduate students, the Challenge focused on developing actionable business plans that create positive social and environmental impact in tandem with competitive financial and economic value.
In its OneNYC 2050 strategic plan released in April 2019, the Office of the Mayor of New York City outlines goals to provide better access to nutritious and accessible food. But with a majority of the focus on nutritional programs and purchasing guidelines, there is an opportunity to strengthen the city's efforts around local food production and access through multi-stakeholder collaboration and private sector financing. With its leverage and resources, the private sector can play a critical role in expediting and implementing scalable urban food system innovations, developing a new industry and job market to help drive NYC's economic renewal.

This year's competition attracted student interest among part-time and full-time MBA students and Stern teams were able to recruit graduate students from across NYU. CSB collaborated with sponsor Eddie Stern and a network of expert project advisors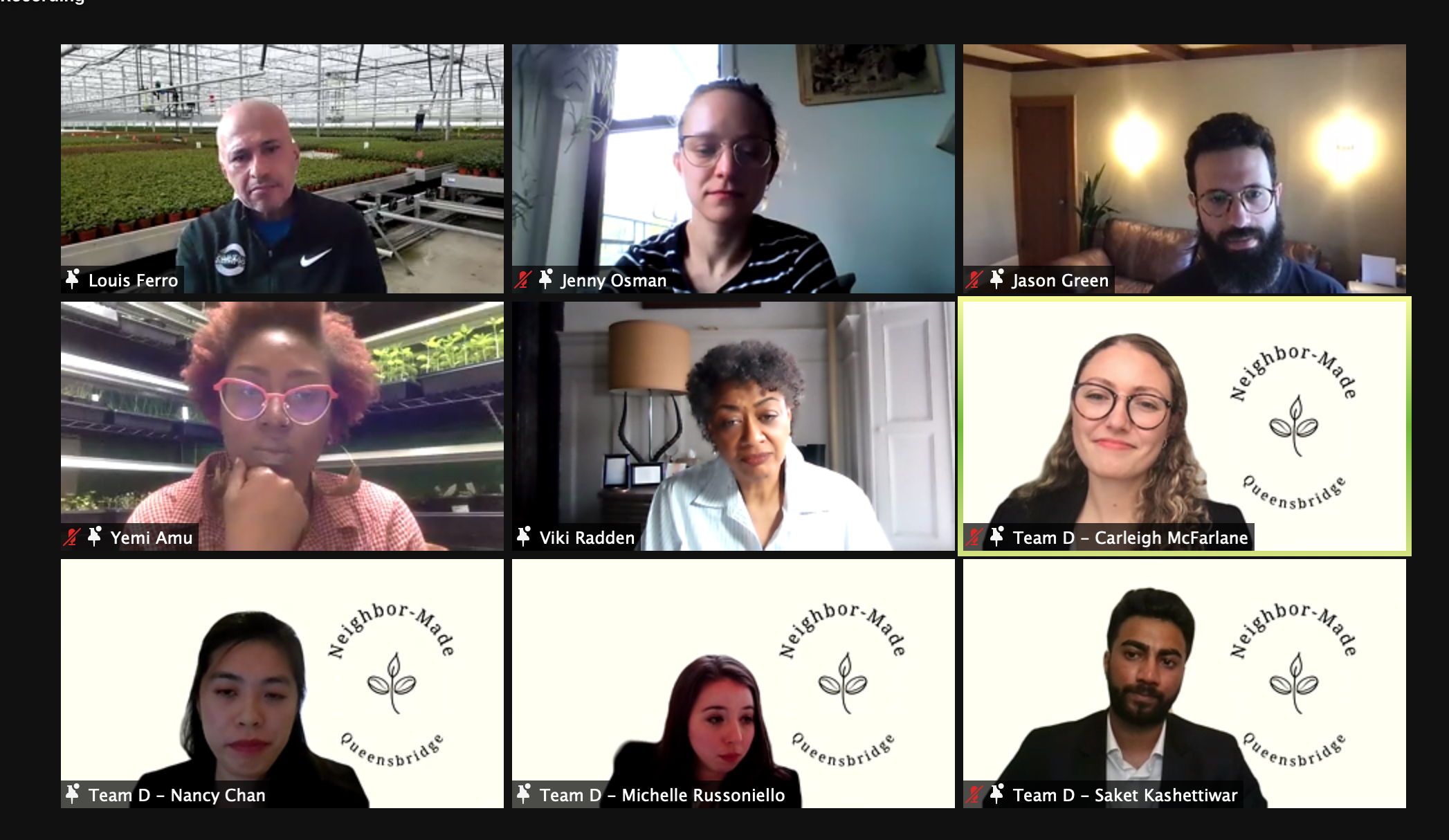 and judges representing Empire State Greenhouses, Honor Harvest, New York City Economic Development Corporation (NYCEDC), Oko Farms, and Upward Farms. Through CSB-organized sessions with experts coupled with their own research, students developed knowledge and skills around new demonstration projects for local food production in NYC that are situated at the nexus of private sector, government, and community engagement. Teams were judged on their ability to address how to produce accessible, affordable, and healthy food in New York City.
Winning Teams
First Place - Neighbor-Made Program at NYCHA ($10,000)
Nancy Chan (MBA '22), Saket Kashettiwar (MBA '22), Carleigh McFarlane (MBA '22), and Michelle Russoniello (MBA '23)

Second Place -Indoor Farming + Community Hub at NYCHA ($3,500)
David Cabrera Salgado (MBA '23), Claire Carlson (MBA '23), and Phuong Tran (MBA '23)

Third Place - Raise the Root Rooftop Farm ($1,500)
Maddie Cleland (MBA '22), Lucie Fuller-Kling (MBA '22), and Ran Mo (MBA '22)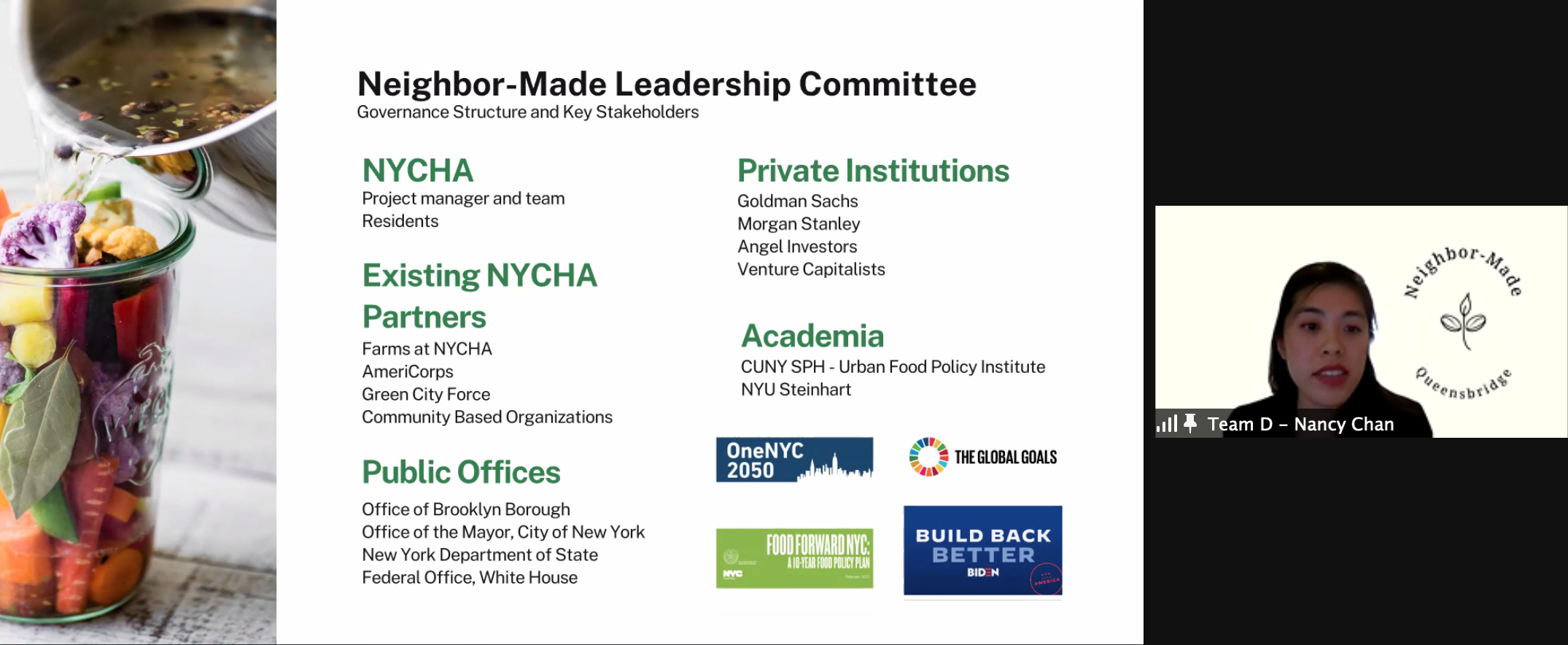 Nancy Chan (MBA '22) presents on her team's proposal, Neighbor-Made

About the Competition Series
The Sustainable Business Challenge is organized by the NYU Stern Center for Sustainable Business with sponsorship by Eddie Stern. In the Fall 2019 competition, more than 50 NYU graduate students from Stern School of Business, Schack Institute of Real Estate, and Wagner School of Public Service proposed sustainable and community-oriented business and real estate development plans optimized for Opportunity Zone investment for a New Bedford seafood company. Read about the 2019 program here.