Amy Dong (BS '20)
Economic Development Analyst, Dalberg Advisors
Founder, The LIFE Project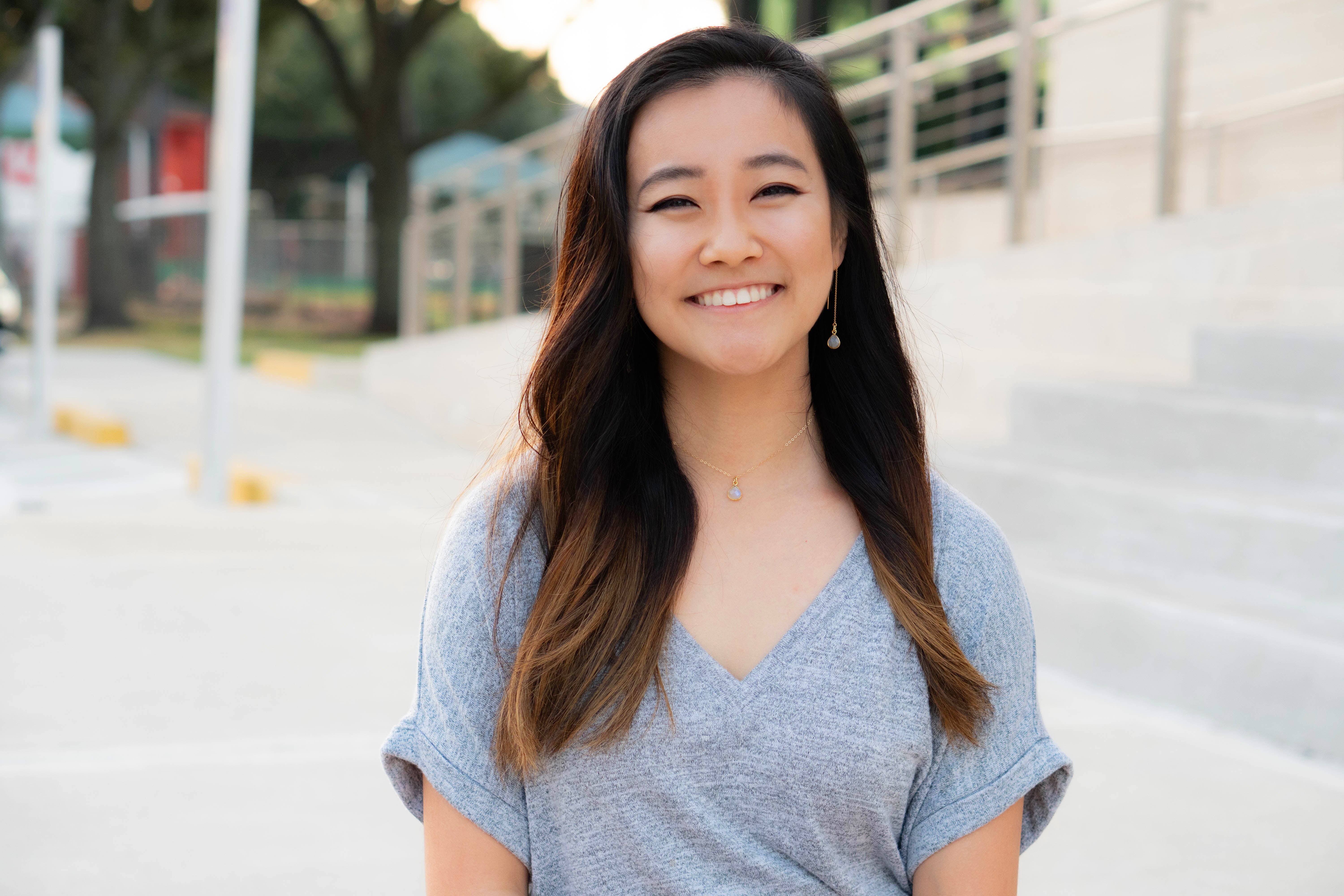 Could you please describe your pathway to where you are now. How did you navigate recruitment while at Stern? What types of obstacles did you face and how did you overcome them?
Upon entering Stern, I had very little idea what finance or consulting were, but I was eager to learn, so I dove headfirst into the Girls Who Invest program and spent my first two summers working at The Carlyle Group in healthcare private equity and then at The Andrew W. Mellon Foundation in asset management. After realizing finance was not where I found meaning and purpose, I began a part-time role during the school year conducting research for Bridges Fund Management, assisting with their impact investing portfolio and reaching out to underserved and underrepresented minorities at HBCUs and HSIs regarding social impact careers. It was through these research projects that I became acquainted with consultants from Dalberg Advisors, a global social impact investing firm, and following a summer internship with them, I signed on full-time as an economic development analyst.
In the midst of my career search, the main obstacle I faced was my own skepticism in choosing a "traditional" career path forward. After working in both consulting and finance, I did not feel like either industry was what I wanted to dedicate the rest of my life doing. Instead, what I always did with my free time was read, write, mentor others, and daydream about a career in teaching and motivational speaking.
Because of this nagging doubt that neither finance nor consulting were my calling and because of youthful, reckless optimism, I applied for a Fulbright Scholarship from the U.S. State Department during my junior year at Stern to spend a year after graduation teaching English in Taiwan. I received the grant my senior year, and after spending all of 2020 writing and publishing my first book, Twenty-One Years Young: Essays, I moved to Taiwan in January 2021 and put my heart and soul into something that did matter to me--education and inspiring curiosity and goodwill in others. Following my grant period, I returned to the U.S. with a whole new sense of purpose and started The LIFE Project, my own life coaching program for young adults, and returned to Dalberg with an appetite primarily for projects related to education.
In the near future, I'll be applying for grad programs to continue learning about myself and the world, with my ultimate career goal being a trifecta of motivational speaking, teaching, and writing.
Could you please tell us what you do, and how sustainability intersects with your day-to-day responsibilities?
At Dalberg, sustainability intersects with my work every day, because each and every project we take on works collaboratively across the public, private and philanthropic sectors to fuel inclusive growth and help our clients achieve their goals. In my time at Dalberg, I have worked with organizations like the Bill & Melinda Gates Foundation, the Global Partnership for Education, and UN Women to develop multi-year strategies in various lines of work and in sectors like healthcare, food security, education, and entrepreneurship.
What are the biggest challenges and opportunities that your sector faces with respect to sustainability?
To be honest, a huge challenge of inviting people into sustainability is the lack of funding. Jobs in social impact don't pay as much relative to the ridiculously lucrative jobs in tech and finance, and it's a big brain drain from this sector, as well as from other sectors like policymaking and education.
But many of us who attend NYU have the luxury to make meaningful choices and choose careers that we care about. Why waste that luxury on something so common as a decent paycheck, if that paycheck isn't something you feel is worth sacrificing for?
If financial security isn't of utmost concern to you and your family right now--which, of course, is a very serious and important consideration when choosing a career--then ask yourself what you would do if money weren't an issue. Do that instead. Opportunities will open themselves to you from there--lucrative and meaningful ones.
What advice do you have for Stern students interested in embarking on careers related to sustainability?
If you want a career in sustainability, fight for it. There are plenty of opportunities in sustainability as long as you're willing to look and willing to put in the work to get there. It's easy to be swept up in the traditional corporate recruiting cycle in a place like Stern, and it's easy to convince yourself that these jobs offer an easy path forward. But more often than not, the easy path forward is not the most meaningful one.
Rather than spend your time applying for positions because everyone else around you is doing the same, stand out and stand up for your own interests. Apply for that policy position. Apply for that sustainability fellowship. Apply for a post-grad scholarship like the Fulbright, Truman, or Marshall Scholarship, or even pursue higher academia to really get a better understanding of the areas you feel passionate about changing. You'll have 40+ years of your life to work in a job. Why not spend the first few years of that figuring out what you really want to do?
How do you recommend students use their time at Stern to be better prepared for a career in sustainability? Are there any events, books, courses, podcasts, or other resources that you recommend to understand the various themes and career options in sustainability? Any networking and job searching tips?
Spend more time with B&S professors. Having genuine friendships in business is everything, and that holds the same for sustainability.
Do a research project with SPUR or TA for professors working in sustainability.
Read constantly. Some of my favorites that have helped shape my career path are Excellent Sheep by William Deresiewicz, Man's Search for Meaning by Victor Frankl, and Being Mortal by Atul Gawande.
Join the book club led by Professor Brennan.
Look at opportunities outside of the traditional "big firms." Political consulting, social impact consulting, policy writing, media and journalism, ESG investing, and research are all great paths into sustainability.
What is your proudest career accomplishment?
My two proudest accomplishments thus far are 1) teaching English in Taiwan with my Fulbright grant and 2) publishing my first book, Twenty-One Years Young: Essays in 2020, which was described by The New York Times as "honest, refreshing, and, at times, gut-wrenching . . . Dong's coming-of-age snapshots remind us that life is beautiful, no matter how messy growing up can be."
Are there any final comments or anything else you would like to share?
Two of my favorite quotes are: "What would you do if you weren't afraid?" and "Planning is everything, but plans are nothing." Given the tumultuous nature of the 20s, I would not be surprised if my career took many more turns that I cannot foresee, but the opportunity for growth excites rather than frightens me. Perhaps one day I will be a life and career coach, or a college professor, or a full-time writer. Or maybe I will have a job that does not yet exist today. Whatever the case, I will keep on chasing my curiosities and be kind to those around me. Those are the two surefire ways to keep me grounded and grateful for the life I am living.